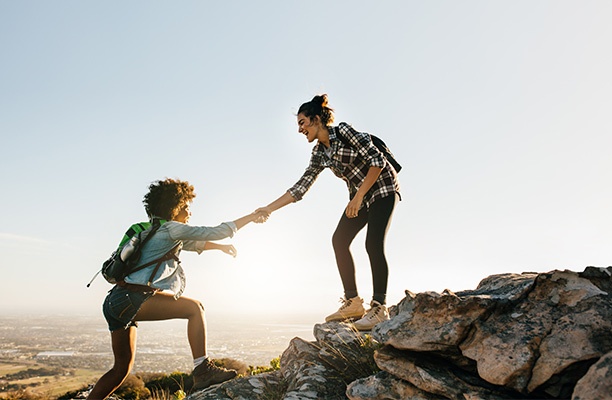 In the Christian film, "HAV Faith", an elderly pastor seeking retirement forgoes the family tradition of handing his pastoral role to his son, and instead gives the responsibility to a young, God-like man named Hamilton A. Vaughn, or "HAV." Throughout the film, we see the wisdom in the elderly pastor's choice as Hamilton undergoes a series of trials that demonstrate the struggles, skills, and faith involved in a Christian leadership role.
A modern remaking of Joseph's story from the Old Testament, the film will inspire any Christian to step up in their faith and pursue a path of leading others to Christ. But how do you know if you're ready to lead? Here are seven sure signs that you are equipped for Christian leadership.
God has placed the desire on your heart.
In the movie "HAV Faith", HAV is called by God to serve a higher purpose. If you feel you're called to a particular leadership role, always be sure to check-in with your heart. God often speaks through our own longing, then, at the right time, equips us with the tools we need to fulfill the mission.
You're ready to put others' needs before your own.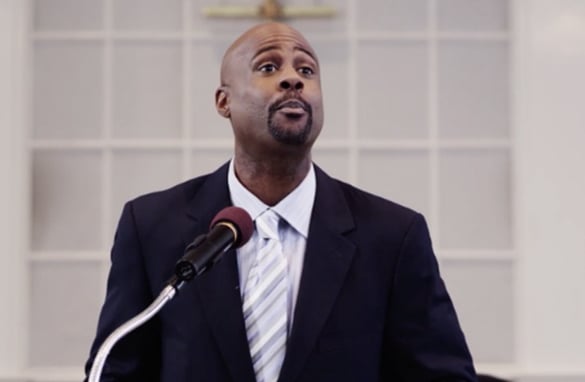 Leadership requires putting yourself second. Paul tells us in Philippians 2:3-4, "Do nothing from selfish ambition or conceit, but in humility count others more significant than yourselves. Let each of you look not only to his own interests, but also to the interests of others." (ESV) If you're ready to live out this teaching in your life, then you already possess a vital quality of Christian leadership.
Persecution doesn't scare you.
In "HAV Faith," HAV is blamed for several crimes he didn't commit. When Jesus said, "If the world hates you, know that it has hated me before it hated you," (John 15:18, ESV) he warns us that persecution is part of the Christian life. However, as long as you continue trust in God's goodness, he will protect you.
You have the humility to let God work in you.
Christian leadership requires great humility, because it is not your own work that you are carrying out, but God's. Paul reminds us that,
"it is God who works in you to will and to act in order to fulfill his good purpose." (Philippians 2:13, NIV).
You listen more than you speak.
Although we often associate leadership with being in the limelight, Pastor Josh Pezold reminds us that "people don't care what you know until they know that you care." Therefore, it is essential to listen to the needs of those we serve, so that we can truly know how to serve them best.
You're ready to be held accountable… even for others' actions.
In "HAV Faith," HAV inherits a church that is drowning in debt. Unfortunately, most leadership roles come with obstacles and baggage. This may sound like a headache, but remember, taking on the transgressions of others is exactly what Christ did for us.
You have wise mentors you can turn to.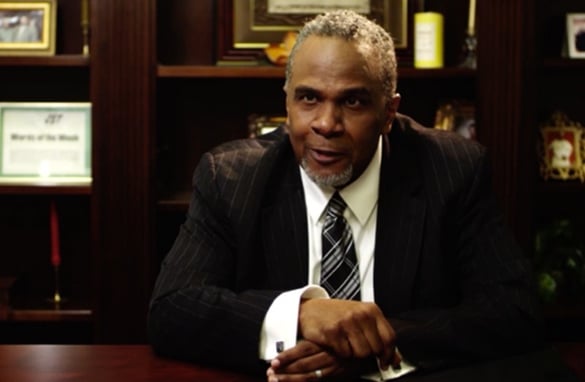 Leadership is not a job that can be done alone, after all, even Jesus went to the desert to seek the wisdom of the Father. When in a role of leadership, always make sure you have others lean on.
While Christian leadership does require great faith and trust in God, it is a role that all Christians are ultimately called to. Pray for the strength and wisdom to see where God is calling you to lead within his church, and remember that Christ is always working in you to help you bring others to his love and truth. For more inspiration, check out, "HAV Faith", now streaming on PureFlix.com. This family film will encourage and remind you of the most important quality of Christian leadership — that no matter the circumstances, you can continue to have faith in the one who sent you.