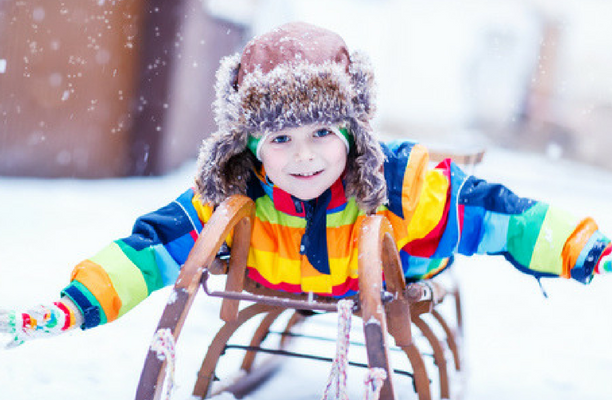 Just because the weather's getting colder doesn't mean kids should stay indoors. The CDC recommends your little ones get at least 60 minutes of aerobic exercise a day, so for Christmas this year, here are some great gift ideas that will help your family stay active and healthy.
1. Ice Skates
According to top fitness trainer Samir Becic, ice skating has so many more benefits beyond cardio. Ice skating improves joint flexibility, balance, builds leg muscles, endurance, stress relief, and mental fitness. Talk about a full-body workout!
2. Sled
How prepared are you for that first snow? This year, instead of trash can lids, why not invest in a sled that will keep your kids climbing up hills all day long? Opt for a traditional toboggan sled, or if your kids are really adventurous, give them a flying saucer sled that will have them swirling downhill!
3. Scooters and Skateboards
Did you know they make Scooters and Skateboards for the snow? Though they are not cheap, consider investing in these fantastic gifts that will keep your kids playing outside for hours.
4. Snowman Kit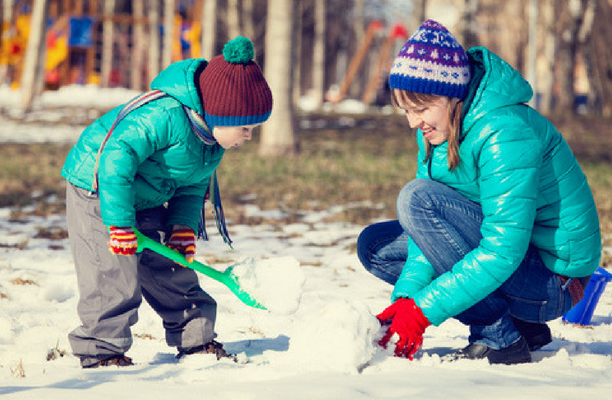 While sticking a carrot in a snowman isn't aerobic exercise, building that snowman definitely is. Inspire your kids to go out and make snowmen by providing them with all the snowmen fixings. You can buy a snowman kit here, or check out these tips for making your own.
5. Snow Graffiti
For your kid's ones who like to paint, fill up some spray bottles with water and a couple of drops of food coloring of your choice. Create beautiful pictures and add some color to your backyard.
6. Bubbles
Like snow graffiti, bubbles are great for getting the little ones outside. Watch them turn to ice when the weather is below freezing.
7. Gym Passes
While not outside, gyms with pools or trampolines are great ways for kids to let out some energy. If your gym doesn't allow you to gift day passes, gift a swimsuit or goggles to get your kids excited for the outing.
In what ways do you keep your kids active in the wintertime? Let us know in the comments. Once the kids are all tuckered out, be sure to relax at home with one of the thousands of family movies available at PureFlix.com. Check out a great list of Christmas movies here.
Resource:
2015-2016 Most Popular Christian Movies