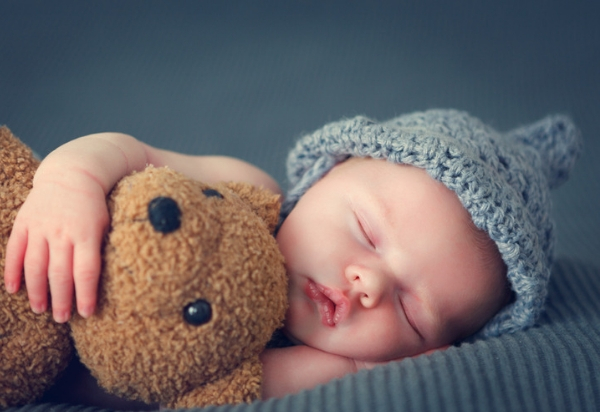 Leave a Comment
Updated on August 2, 2019 by

Billy Hallowell
Hollywood leans heavily toward the pro-choice side of the aisle, but that doesn't mean there aren't stars who embrace pro-life sentiment. There are actually a number of celebrities against abortion — some well-known entertainers and athletes who have had no problem speaking out.
So, let's take a look at some quotes from some well-known names:
Actress Patricia Heaton
Patricia Heaton is one of the most famous celebrities against abortion. She has spoken out regularly about her views on the issue, candidly defending the lives of the unborn and revealing why she's so open about her views.
READ ALSO: Doctor Who Performed 1,200 Abortions Reveals What Stopped Him
"It just bothers me so much. It's almost a natural, it's almost a reflex now," Heaton told TheBlaze in a 2014 interview. "Once you have kids and you know what it feels like to be pregnant and you know what it feels like to have that person growing inside of you, and the beauty of it, it's just not a holistic thing to do."
#ProLife #prolifegeneration pic.twitter.com/iAupi0rXkR

— Patricia Heaton (@PatriciaHeaton) January 19, 2018
Justin Bieber's Past Pro-Life Sentiment
Justin Bieber spoke about his views on abortion during a 2011 interview with Rolling Stone. He was just 16 years old at the time and it's unclear where he currently stands, but his quote — considering his popularity — is quite notable.
"I really don't believe in abortion," he said at the time. "It's like killing a baby."
Tim Tebow's Touching Pro-Life Story
Perhaps you didn't know, but former NFL star Tim Tebow's mother was told by doctors to abort him when she was pregnant. She decided not to, he was born healthy — and the rest is history.
So thankful for the hope we have in Jesus! #Hope pic.twitter.com/uMqhL7jCA7

— Tim Tebow (@TimTebow) May 16, 2019
"There was a lot of craziness with my mom's pregnancy with me," Tebow once said. "She decided to trust God and not what the doctors were saying."
READ ALSO: The Perfect Response to Miley Cyrus' 'Abortion Is Healthcare' Pic
Supermodel Kathy Ireland's Powerful Pro-Life Stance
Kathy Ireland detailed her own position on abortion back in 2009, sharing how she transformed from embracing pro-choice sentiment to seeing the world through a pro-life lense.
"My entire life I was pro-choice — who was I to tell another woman what she could or couldn't do with her body? But when I was 18, I became a Christian and I dove into the medical books, I dove into science," Ireland said at the time. "What I read was astounding and I learned that at the moment of conception a new life comes into being. The complete genetic blueprint is there, the DNA is determined, the blood type is determined, the sex is determined, the unique set of fingerprints that nobody has had or ever will have is already there."
Remarkably, she said she was so resistant to changing her perspective that she called Planned Parenthood and begged them to give her the best arguments they had, but the response was apparently less than palatable.
"All they could come up with that it is really just a clump of cells and if you get it early enough it doesn't even look like a baby," she said. "Well, we're all clumps of cells and the unborn does not look like a baby the same way the baby does not look like a teenager, a teenager does not look like a senior citizen. That unborn baby looks exactly the way human beings are supposed to look at that stage of development. It doesn't suddenly become a human being at a certain point in time."
READ ALSO: Beyond the Abortion Battle: This Company Is Changing Kids' Lives
Benjamin Watson's Challenge to Dads
NFL star Benjamin Watson has been very vocal about his pro-life views. He recently challenged dads to think deeper about their role. Delivering a touching speech in the heart of New York City's Times Square, Watson implored dads to remember that "fatherhood begins in the womb."
Thank you for standing for truth love and life. Honored to support and join you in these most important efforts! https://t.co/Ekxsm4pXti

— Benjamin Watson (@BenjaminSWatson) June 6, 2019
"That's where is starts. It doesn't start when the baby is out. The relationship you have with the mother, the relationship you have talking to that child en utero," he said. "Fatherhood begins in the womb. There are millions of preborn children and courageous, precious mothers that are depending on us men to be men. So let's do it."
Nicole Sherzinger
Singer Nicole Sherzinger has also expressed pro-life sentiment in the past, revealing her and her mother's story and the impact it had on her own worldview.
"My mom got pregnant with me when she was 17 and had me when she was 18. She chose," she told The Daily Mail. "Her parents were never going to let her have an abortion. So I came out, so I just want to, you know, encourage everybody to keep your babies."
That wraps our list of pro-life celebrities. If you want more inspiration on this topic, be sure to check out our pro-life movie list. It features inspirational films streaming right now on PureFlix.com.