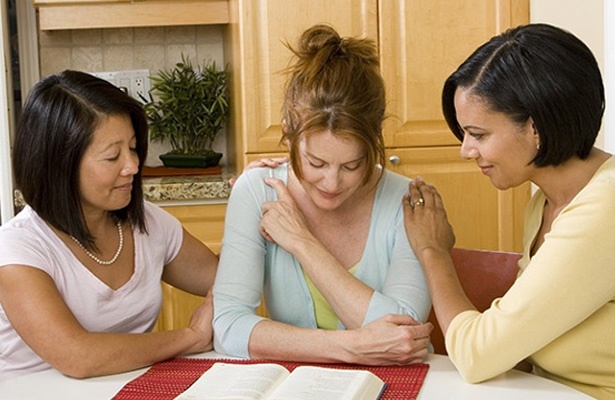 In a busy world, it's important to show your friends and loved ones that you're thankful for them. And what better time to do that than during the holidays? After all, it's a season when our focus is on family, friends — and gratitude. Thanksgiving is a good time to assess relationships and to plan acts of love to show those you care about how much you appreciate their presence in and impact on your life.
Read Also: 15 Powerful Bible Verses About Thankfulness And Gratitude
Here are some tips to show friends and loved ones that you care this holiday season:
Let Them Know They're a Priority
During the holidays, your time is your most precious commodity. You feel pressure to cook and serve the perfect meal, find the perfect gifts and make time for everybody's holiday celebrations. When you are feeling overwhelmed, it is important to reset and reflect on what is truly important this season: love, faith, friends and family. Celebrating these virtues together is what makes this a special time of year.
Take time out of your day to invite a friend out to lunch or over for tea or coffee. Listen as they share their own holiday stress or personal issues. Allow them to decompress and offer support during the busy season. A listening ear can go a long way.
Take a Moment to Privately Encourage Them
Everyone needs a pick-me-up now and then. And it's encouraging when someone receives a random and unsolicited message of hope from a friend. Take a moment to reach out to some friends and loved ones to let them know how much you love and care about them.
Perhaps you can let them know that you've been praying for a specific need — or maybe you just want to thank them for loving you. Take a few minutes to be an encourager. With all the communication tools at our disposal, it's easy to reach out with some care and compassion.
Give Personal Gifts
Shopping for family members can wipe out your holiday budget, but it's possible to give friends a small personal present that shows how much they mean to you. Mail a bag of their favorite herbal tea with a handwritten note that lets them know how thankful you are for the unique flavor they bring into your life.
Pick up a brownie from their favorite restaurant and deliver it with a holiday bow to say you are grateful for how they've made your year sweeter. There's always online shopping as well to help send a message of love to your friends.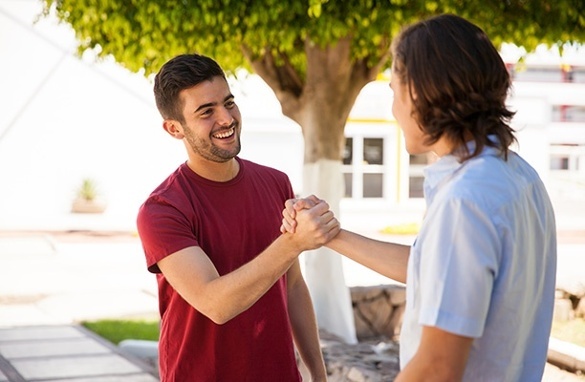 Pray for Them
Loving others is the key to spreading the gospel. You share some of your toughest struggles and darkest secrets with your close friends, and they do the same with you. When you stay in a relationship for a while, one of you will inevitably face times of depression, pain or crisis.
When something bad happens during the holidays, it can be especially difficult. Everyone else goes on enjoying the season. Tragedy can make holiday activities seem trivial. Christians can learn to pray for one another, lifting their friends fervently to God and praying specifically for their needs.
Consider creating a prayer list and adding the names of your family and friends as well as some of their concerns. Then, each morning or evening invoke God on their behalf.
Read Also: 5 Comforting Bible Verses For When Tragedy Strikes
Compliment Them
The holidays can expose our biggest insecurities. We wonder if our gifts, our cooking and our efforts measure up. Build your friends up by complimenting them. When you call a friend to help you decide what to wear to a holiday event, let her know how much you admire her taste.
If your friend helps you hook up holiday electronics or assemble a playhouse, compliment his knowledge and abilities. Even consider taking to social media to offer up a little public praise.
Enjoy Positive Entertainment With Your Friends
Also, consider spending time with your friends while enjoying positive entertainment. Pure Flix makes a friend's movie night easier with the Most Popular Christian Movie Guide. Make it easy to plan a relaxing evening with friends when you download your free copy today.