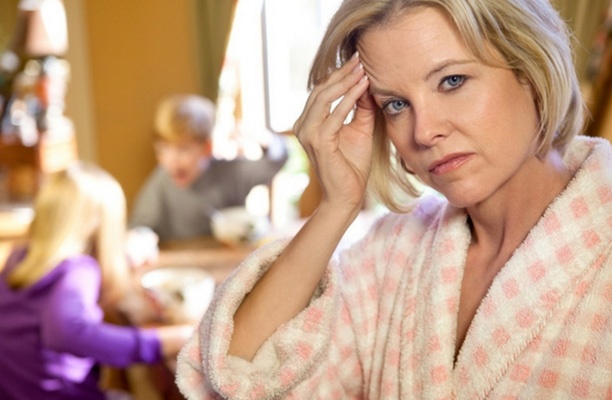 Parenting is an incredibly rewarding experience, but every mom and dad knows that there are also tough challenges to raising kids, especially when it comes to occasional meltdowns and bad behavior. It's an inevitable reality that toddlers and kids will cry, scream or react in negative ways at various moments throughout their development.
Regardless of the catalysts for these meltdowns — or the form in which they take — one thing is for certain: these fits can be overwhelming for parents (and grandparents). So, if you're experiencing tantrums and chaos, remember that you're not alone.
Shaun Dreisbach of American Baby Magazine perhaps said it best when she wrote, "When your kid's in the middle of a tantrum, it can be tough to keep yourself from having your own meltdown, too."
Luckily, there are some remedies to help parents cope when their kids (or grandkids) are out of control. In addition to wonderful TV series' on PureFlix.com like "Biblical Parenting" and "The Parenting Challenge," here are five must-read solutions:
Prevention Is Key
Discipline your children, and they will give you peace; they will bring you the delights you desire." -Proverbs 29:17 (NIV)
First and foremost, prevention is key. It's important for parents to recognize what sparks meltdowns and to think deeper about how to halt intense reactions before they take form.
This, of course, is easier said than done, but there are some important steps parents can take to help curb future meltdowns. To begin: communication is essential. Openly explain to children what's expected of them.
Read Also: 7 Tips for Stress-Free Homeschool Days
This might mean telling them before going into a store that you are there for a specific reason and that there are no plans to buy them anything — or it might mean simply explaining the type of behavior that is expected of them before arriving at a particular destination.
When Prevention Fails, Take Control
"Fathers, do not embitter your children, or they will become discouraged." -Colossians 3:21 (NIV)
Prevention is important and can help, but it's not going to prevent every meltdown. When it comes to toddlers and young children, it's important to come up with strategies that can both curb emotional fits and help kids learn to cope.
First, avoid yelling. Unfortunately, this can be a difficult task, considering how overwhelming meltdowns and bad behavior can be. But it's important to remain calm and to try and reasonably address out-of-control kids.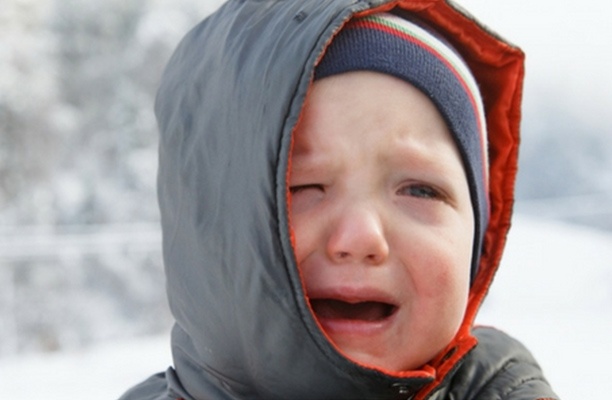 There's a big difference between screaming and being firm, and kids often look to their parents as models of behavior. If a child misbehaves in the middle of a movie theater or other public venue, Dreisbach recommends removing him or her from the situation and offering the choice of sitting in the car or on a bench; choices, she said, help kids feel a sense of control over their circumstances.
Once the meltdown is over, she said that the original request that sparked it should be still be affirmed. For instance, if the child didn't want to pick up a toy, he or she should still be required to clean up.
If you're looking for more tips, watch the seven-episode series, "The Parenting Challenge."
Validate Your Kid's Feelings
"Fathers, do not exasperate your children; instead, bring them up in the training and instruction of the Lord." -Ephesians 6:4 (NIV)
Parents shouldn't excuse or ignore bad behavior, but it's helpful to validate kids' feelings. This means that a parent acknowledges that his or her child is upset, but without compromising or giving in. As Parenting Advisor Claire Lerner explains: "Feelings aren't the problem. It's what kids (and parents) do with their feelings that can be problematic."
So, saying something like, "I understand you're upset that I am not letting you go outside right now, but we need to stay indoors right now" is an appropriate way to acknowledge an understanding of the child's emotions without giving in.
Offer Alternatives
"My son, do not despise the Lord's discipline, and do not resent his rebuke, because the Lord disciplines those he loves, as a father the son he delights in." -Proverbs 3:11-12 (NIV)
In the midst of a tantrum, it's sometimes helpful to offer attractive alternatives. If a parent takes away a potentially dangerous item and a negative reaction occurs, it's worth pointing to alternative toys or items that the child might enjoy.
This form of distraction can help appease the child while also keeping the parent sane. You can also get more information on parenting best practices in "Biblical Parenting."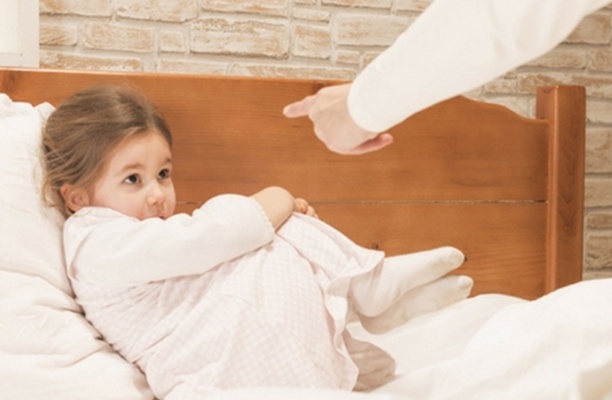 Consequences Matter
"Start children off on the way they should go, and even when they are old they will not turn from it." -Proverbs 22:6 (NIV)
Appropriate consequences are important, as they teach children that their actions can have unpleasant effects. Over time, consequences can help kids learn that certain actions are inappropriate and won't be tolerated. Focus on the Family has more:
Unfortunately, far too many parents short-circuit this process, either failing to implement appropriate consequences or bailing their kids out — shielding them from the slightest discomfort. These parents believe they are expressing love by sparing their children from consequences; in reality, they are setting up their kids for frustration and failure later in life.
The book of Proverbs reminds us that God designed the world to function in specific ways. Our actions have ramifications, and more often than not, we reap what we sow (Galatians 6:7). Our kids benefit when they learn that life is made up of these cause-and-effect relationships — even though the effects they experience may sometimes be unpleasant.
Read Also: What the Bible Teaches Us About a Mother's Love
So, teaching appropriate consequences is incredibly important. Luckily, there are a plethora of resources to help Christian parents along in this rewarding and challenging process.