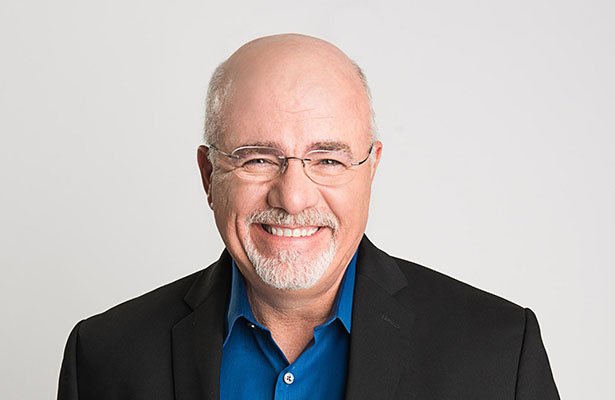 Millions of Christians are familiar with financial guru Dave Ramsey, as his radio show and vast array of resources offer assistance to those looking to get on firmer financial footing. What makes Ramsey so worthwhile is his biblical approach to spending, saving, giving and overall financial management.
Let's look at just five reasons why it's worth listening to "The Dave Ramsey Show":
Dave Ramsey Will Get You Thinking About Ways You Can Save
One of the Dave Ramsey Quotes you'll want to ponder: "Someone who never has fun with money misses the point. Someone who never invests money will never have any. Someone who never gives, is a monkey with his hand in a bottle." ― Dave Ramsey, "The Total Money Makeover: A Proven Plan for Financial Fitness."
Dave Ramsey will get you thinking about ways you can save your money. Many people live paycheck-to-paycheck, but hearing what he has to say about the power and importance of saving and intentionally using your income will truly be beneficial.
READ ALSO: 10 Perfect Dave Ramsey Quotes About Money and God
Dave Ramsey Will Help You Rethink How You Spend
One of the Dave Ramsey Quotes you'll want to ponder: "You must gain control over your money or the lack of it will forever control you." — Dave Ramsey.
Many people struggle with their spending. Even high-income earners can benefit from Ramsey's approach to how their money is spent. From spending to paying down debt, the financial guru's show — and online resources — are a major help to those who use them.
Dave Ramsey Will Help You Budget
One of the Dave Ramsey Quotes you'll want to ponder: "I believe that through knowledge and discipline, financial peace is possible for all of us." — Dave Ramsey, "700 Club."
In addition to spending and saving, Ramsey can help you and your family budget more appropriately for daily needs. Additionally, his approach can help strategically pay down debt — something that many people struggle with. Many times, this all starts with a blueprint, also known as a budget.
READ ALSO: Trusting in the Lord Through Tough Financial Times
Dave Ramsey Will Help You Invest Your Money
One of the Dave Ramsey Quotes you'll want to ponder: "It is human nature to want it and want it now; it is also a sign of immaturity. Being willing to delay pleasure for a greater result is a sign of maturity." — Dave Ramsey, "The Total Money Makeover: A Proven Plan for Financial Fitness."
Investing for the future is important, though many people are so caught up in their current bills that it's a struggle to think beyond today or tomorrow. It's important to balance needs and wants and to be sure we're able to invest, not only in charity but also in our future well-being.
Watch an episode of "The Dave Ramsey Show" below:
Dave Ramsey Offers Personal Perspective on Finances
One of the Dave Ramsey Quotes you'll want to ponder: "I've been doing this for 25 years, and I've helped tens of millions of people get out of debt. The way you do it is a written plan — there is no exception. You cannot outearn disorganization or stupidity." — Dave Ramsey.
READ ALSO: Helping Others: 13 Bible Scriptures On Giving
One of the most compelling facts about Ramsey is his own story of overcoming debt. It's what makes him a credible source to consider for financial planning, budgeting and advice on how to invest in the future. He explains some of his past in his official bio:
"Starting from nothing, by the time I was 26 I had a net worth of a little over a million dollars. I was making $250,000 a year. That's more than $20,000 a month net taxable income. I was really having fun. But 98 percent truth is a lie. That 2 percent can cause big problems, especially with $4 million in real estate. I had a lot of debt—a lot of short-term debt—and I'm the idiot who signed up for the trip.
The short version of the story is that debt caused us, over the course of two and a half years of fighting it, to lose everything. We didn't tell anyone what was going on, but if we had to do it again, we would learn from the wisdom of others who have been through it. We soon learned that we were not the only ones at the bottom."
Ramsey went on a quest to understand money and how it works — and now he's imparting his wisdom on the rest of us. Find out more about him and his show here.