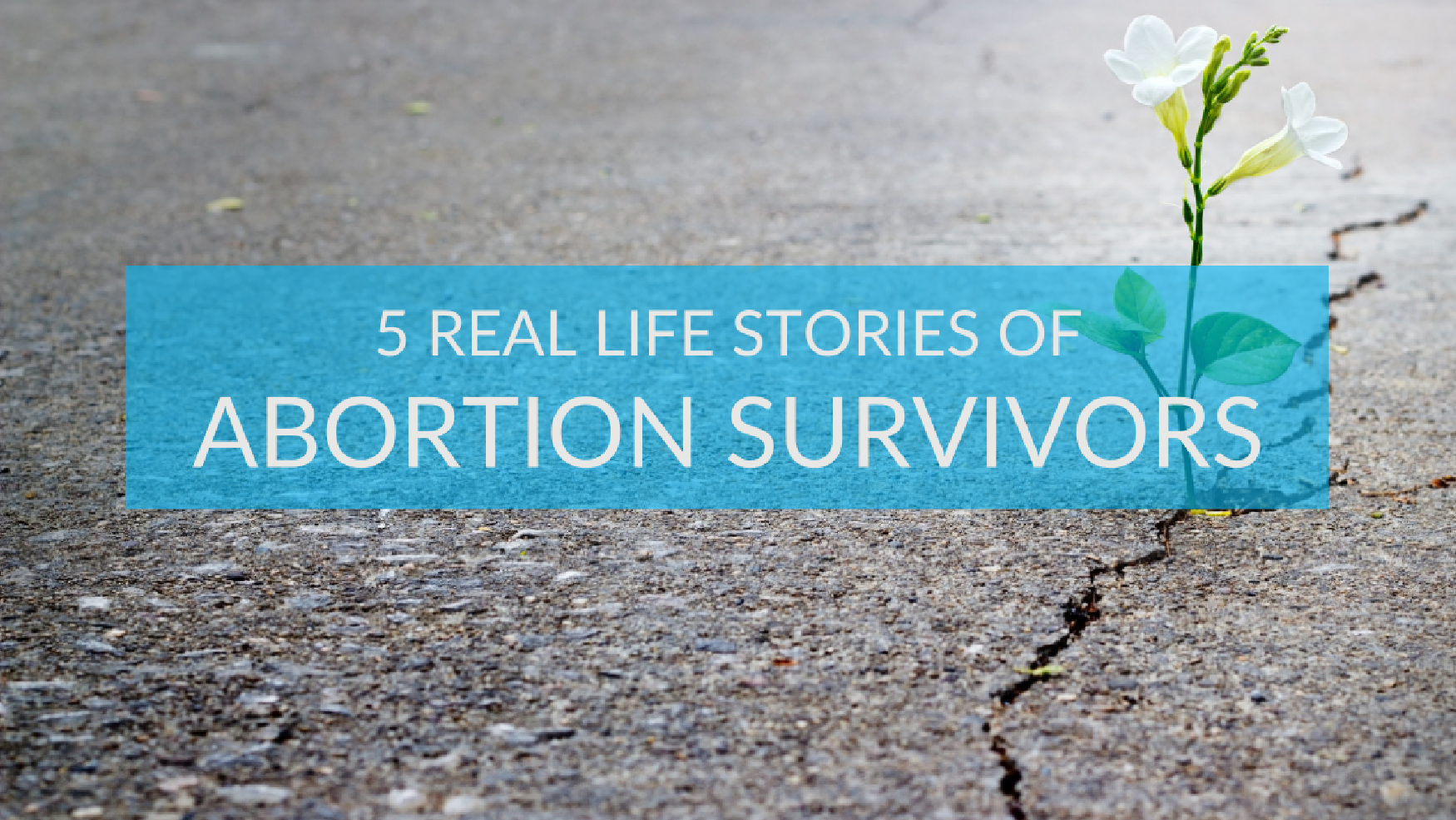 Today is National Pro-Life Day of Silent Solidarity, a day set aside to bring attention to the pro-life movement through peaceful protest. Despite the tragedy of abortion, and the continued debate in the United States, hopeful stories still emerge.
In 2012, the pro-life family movie "October Baby" brought attention to a group of people whom most do not know exist: survivors of abortion. The story of the movie surrounds an abortion survivor named Hannah. Co-star Jason Burkey, who plays Hannah's childhood best friend, told Pure Flix Insider, "I was a bit clueless when I first read the script because I had no idea, like a lot of people, that there was this group of people in society that were abortion survivors. So that kind of opened up my eyes to this whole group of people."
As we recognize today the lives lost to abortion, we also want to share the incredible stories of hope of those who survived:
Gianna testified before the Constitution Subcommittee of the House Judiciary Committee in 1996:
"I am happy to be alive. I almost died. Every day I thank God for life. I do not consider myself a by-product of conception, a clump of tissue, or any other of the titles given to a child in the womb. I do not consider any person conceived to be any of those things."
Gianna survived a saline abortion, was adopted by her foster mom, and has battled cerebral palsy her entire life. But that hasn't knocked her down. Today she sings and speaks nationwide as a pro-life advocate. Her story was also the inspiration behind "October Baby," according to co-producer Andy Erwin.
Josiah was adopted by a family in the United States after his South Korean mother carried him to term then had a failed abortion. As an abortion abolitionist advocate, he now speaks about adoption. He says, "I was adopted by a family living in a completely different country. My adopted family has twelve children, ten of which were adopted! [Those babies] will be adopted! If we would stop funding the stuff to do abortions and put it towards making adoption fees lower, many would adopt…"
On the website for the Abortion Survivors Network, Melissa Ohden's incredible story reads:
"Although Melissa grew up knowing that she was adopted and loved, she didn't find out the truth about being an abortion survivor until she was 14 years old. Needless to say, finding out the truth about her life changed her and now the world forever. Melissa ultimately went searching for answers about her survival and her biological family, and since 2007, has had contact with both sides of her biological family in varying degrees."
Melissa now often appears as a pro-life advocate on FoxNews, Focus on the Family, and other radio and television programs.
When Sarah's mother went in for her abortion procedure, neither she nor her doctor realized she was carrying twins. Although one baby was aborted, Sarah survived. Sarah was raised by her biological family and now travels with her mother, and together they speak out about the pain abortion causes and share their story of redemption.
Sarah's twin brother, Andrew James Smith, is memorialized in Southern California.
Claire's mom became pregnant with her at the very young age of 13. After a surgical abortion did not end her mother's pregnancy, Claire's mom discovered that she had been pregnant with twins.
Claire writes, "My life is a miracle, and I would be selfish to keep this GIFT of life to myself. I want to tell everyone what a gift I and even they have been given!! I want to encourage them to seek alternatives to abortion because I would never want any woman/man to go through the grief and the pain that my birth mother went through simply because she didn't know she had any other option."
Watch Claire's Story here:
Each of these inspiring stories reminds us that there is always hope and that God still works miracles today! For more inspiration, check out family movies like "October Baby" and "Sarah's Choice" on PureFlix.com. You can watch these and hundreds of other family movies and TV series for free during your one month trial of Pure Flix.
Read Also: "October Baby": The Little Family Movie That Could