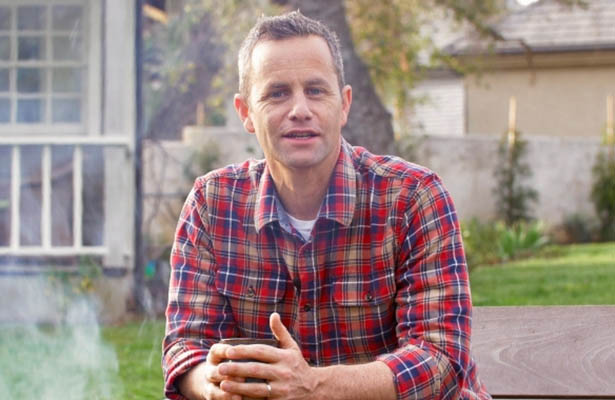 Leave a Comment
Updated on June 6, 2019 by

Billy Hallowell
Actor and film producer Kirk Cameron has long been a staple in the faith and entertainment worlds. The "Growing Pains" star has gone on to produce powerful documentaries about the importance of living faith out in an increasingly secular culture. He's also a sought after speaker and presenter, who tackles topics important pertaining to marriage, family and the gospel.
Cameron, who founded faith-based communities The Courage and The Campfire, is certainly an inspiration — and now you can watch some of his stunning, new video content from The Campfire right on PureFlix.com.
When you sign up for a free, one-month trial of PureFlix.com — where you can enjoy thousands of Christian and family-friendly original movies, TV shows and documentaries — you'll also receive access to two free months of Cameron's The Campfire.
The Campfire is an exclusive community "where you can gather with fellow believers of all stages and walks of life ... to find encouragement, access, hope, guidance, and friendship." It includes behind-the-scenes videos with Cameron, a weekly devotional, a podcast with VIP interviews, courses on marriage and family and plenty more.
With that in mind, we wanted to highlight just five of Cameron's most powerful faith quotes — quotes that give you insight into the values you'll find on The Campfire:
Cameron Believes God Can Transform Lives
Cameron has openly discussed the minute he realized he needed God to transform his heart. After thinking deeper about life — and heaven — he made a commitment to embrace God.
"I was about 17 years old, and I followed a girl into church. Not because I wanted to learn about God, but because I wanted to be with this girl [is why] I heard the Gospel for the first time. I was sitting in my sports car ... dropping my friend off at an acting class, and thinking about the fact that I could die at any moment. If I were to find out that there is a God and a heaven, I knew that I wouldn't be going. I decided that I needed to be saved. I needed God to reveal Himself to me, and I asked Him to do that." - Kirk Cameron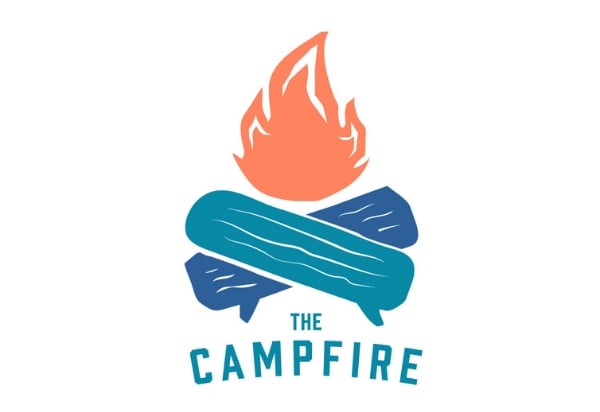 Keeping Jesus at the Center is Essential
It's easy to be enamored by celebrities, but Cameron gives us much to think about when it comes to how we should honor Jesus.
"For me in my life, the biggest celebrity, the biggest star, the one who is famous in my mind—not just here on earth, but throughout the universe — is Jesus Christ. He's the One who I applaud and thank." - Kirk Cameron
Loving God and Loving Others is Essential
This Cameron quote reminds us of the importance of listening to Jesus' command: that we love God and love others. Rather than containing our faith, we are expected to live it out in all areas of our lives — a powerful decision that can transform us as well as others.
"I like that central driving force in my life — my love for God and people — that is my faith, to be the thing that pumps life into every category. To be alive, to be effective is to not to divorce the most important part of you from any other area of your life. I think a lot of people do that today. They sort of keep their faith in this little box that they pull out on Sunday and they keep it in the corner [the rest of the week], and it's disconnected from everything else so they don't offend people." - Kirk Cameron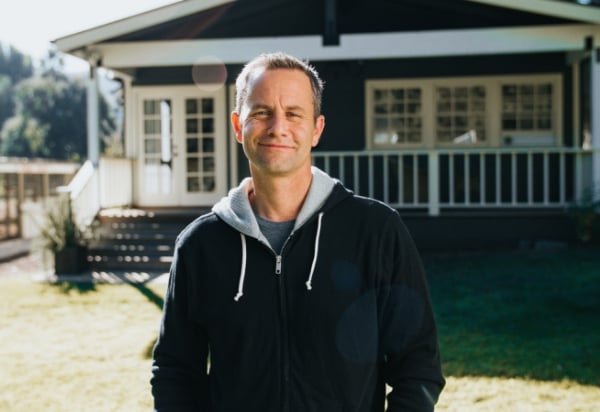 Prayer Really Matters
It's important to pray for every person in our lives. From family to friends and co-workers, offering invocations on behalf of those in our lives is essential.
"I pray for everybody that I know. I pray for people that I don't know. I pray not just for my family but for my TV family. Who couldn't use blessings from heaven?" - Kirk Cameron
Faith Matters in the Public Square
It's important for believers to create an environment where values are treated like they matter. Cameron gives us each something to think about when it comes to our nation.
"We're a nation that's straying away from the principles that produced those kinds of blessings, and I want my kids to have those things. I want my kids to be in a nation where Godliness and righteousness reign in the nation. I don't want evil to be called good. I don't want family, church, education and government to be upside down for them." - Kirk Cameron
That's all for our quotes, but you can watch more of Cameron when you start a free one-month trial of PureFlix.com and receive two free months of The Campfire.