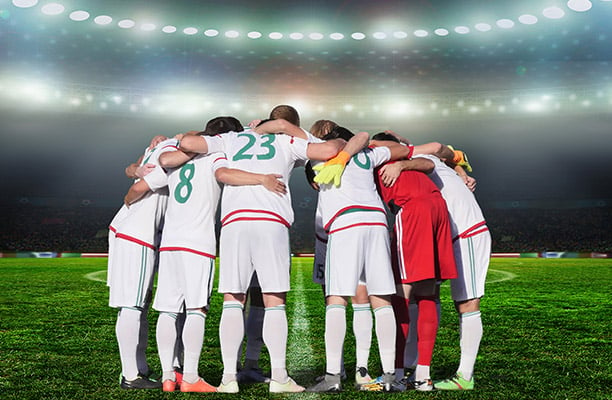 The big game is coming up fast and the coach has asked you to lead the team prayer. You suddenly can't think of anything to say! What do you do?
First, don't panic. God told you what to do about that in Phil. 4:6-7, "Don't be anxious about anything...present your requests to God" (NIV). Next, remember your prayer doesn't have to be the greatest one ever uttered, Jesus said few words suffice (Matt. 6:7). Third, focus on God. We are told to trust God in all we do and lean on Him for guidance (Pro. 3:5-6). That includes sports.
OK, so, you're not panicking, you've stopped doing backflips with complicated theological terms, and you've refocused on who you are praying to. Here are some examples for you to consider as you bow your head for prayer time.
The Lord's Prayer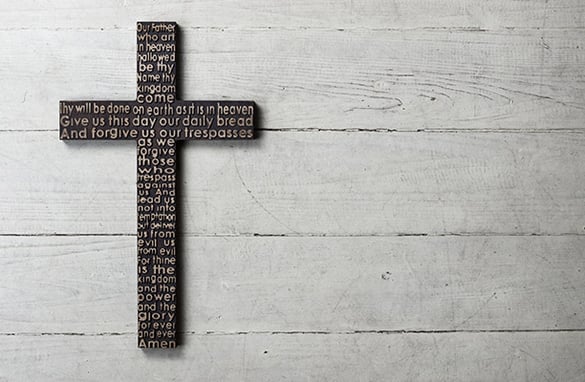 This is one of the most famous and well-known Christian prayers. It's so popular, even non-believers can quote it. If you see a prayer on TV or in the theater, odds are it's this one. Why is that? Well, remember who prayed it. When asked how to pray, this is what Jesus said to say (Matthew 6:9-13). There is no better model to follow than Christ Himself.
Prayer of Anticipation
You spend countless hours honing your skills and practicing to be a team. The Bible is full of examples of the Spirit of God taking hold of those who properly prepared and aiding them in doing great things.
"Dear Father, let the efforts of our minds and bodies be fruitful, that we may perform in a way glorious to You. May the time we spent preparing shine today as a testament to You. Keep our hearts open and our bodies safe from harm. Amen."
Prayer of Competition
We are all called to give our all in our efforts as a testament to the glory of God. That is true for the sports field as well. Consider this as a prayer to motivate yourself and your team to be the best athletes and sportsmen possible.
"Dear Father, may we compete with Your heart shining through ours. May we push ourselves to be what You tell us we can be. May we have kindness in our hearts, mindfulness in our souls, and endurance to finish. Keep us and our competitors safe from harm, and let our actions be a testament to your glory. Amen."
Prayer of Reflection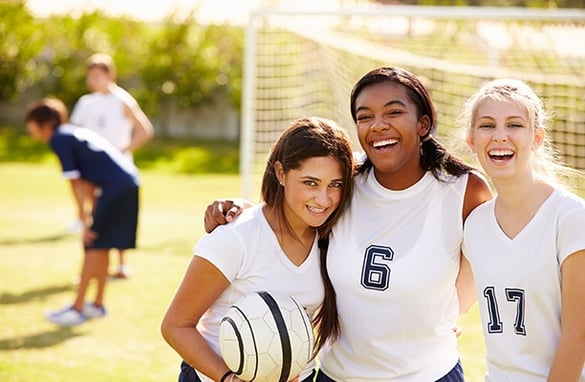 Jesus instructed those to whom He ministered to give thanks to God the Father in all things. Some did, many did not. Your team is still on the field and basks now in the glory of victory or the disappointment of defeat. Help them to refocus on what matters, be thankful for what they accomplished, and mindful of what was learned.
"Dear Father, we thank You for our safety and pray healing for our injured."
If victorious:
"We praise You for our victory, and thank You for guiding us through our heated feelings when we felt wronged."
If defeated:
"Help us, Father, with the pain we feel now and guide us to the knowledge You taught us today through the result."

"Help us to honor You and our teammates and competitors with our actions in all things. Amen."