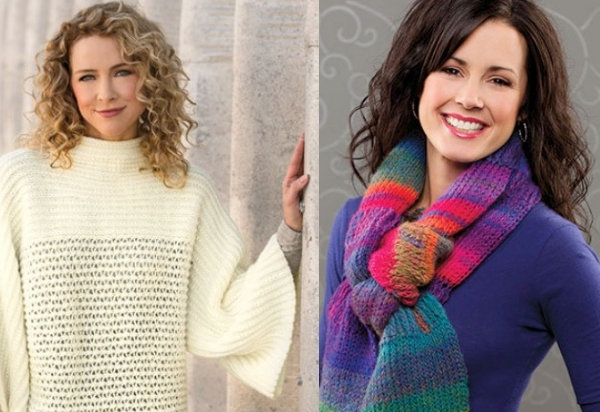 Are you looking to pick up a new crafting hobby or hone your design skills? If so, you're in luck, as we've put together some helpful resources to get you started on your journey.
But before we dive into some fun projects and techniques, we want to let you know that there's an amazing subscription service that features classes about quilting, crocheting, knitting, sewing and home decorating.
LOOKING FOR INSPIRATION? Watch Uplifting Movies and TV Shows Right Now on PureFlix.com
Annie's Creative Studio is an innovative "online video streaming service that specializes in learning, crafting and making." You can get these "how to" videos streamed directly to your computer, phone or smart device.
Plus, if you sign up for PureFlix.com you'll get a 30-day free Annie's Creative Studio trial. Be sure to check it out, but for now let's dig into some of the fun classes and projects you can access through Annie's Creative Studio:
Jennifer Pionk teaches you how to create knit-look fabrics. Here's more from the course description:
"Crochet expert Jennifer Pionk shares the techniques she has developed that will allow you to make a beautiful knit-look afghan. Your friends and family will be wondering when you became a knitting expert!"
See all of the Crochet classes here.
Instructor Patty Lyons will guide you along with circular knitting essentials! Here's a description of her Annie's Creative Studio course:
"In this exploration of all things circular, you'll learn how to knit on one and two circular needles, double-point needles and how to work the magic loop. You will also learn some fantastic tricks including Judy's Magic Cast-On, how to work two projects at the same time and more!"
See all of the knitting classes here.
READ ALSO: The Top 15 Best Christian Podcasts
Get ready to learn edge-to-edge quilting with instructor Christine Conner. Here's a description of the course:
"Learn Christine Conner's amazing technique for stitching edge-to-edge quilting designs on your embroidery machine! Discover an excellent alternative to stitch-in-the-ditch and longarm quilting to finish your quilts."
See all of the quilting classes here.
Instructor April Moffatt will help you learn to sew beyond the basics. If you're a beginner, you can hop into this course to elevate your skills "to intermediate and impressive." Plus, along the way you'll learn how to sew nine great kitchen projects. Check it out.
See all of the sewing classes here.
READ ALSO: The Best Daily Devotional Apps to Download Now
These classes only scratch the surface of what Annie's Creative Studio has to offer. And remember: If you sign up for PureFlix.com you'll get a 30-day free trial of Annie's. We hope you sign up and enjoy these wonderful classes.