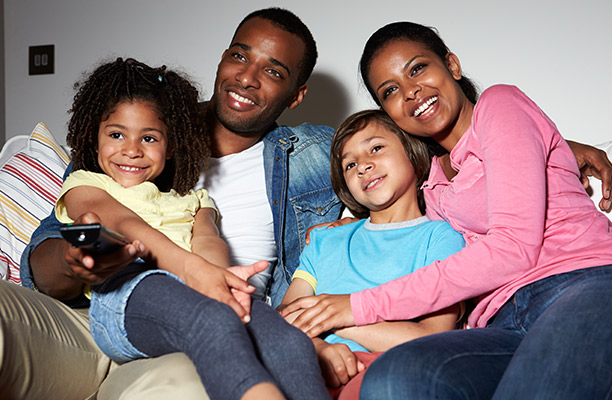 Family television time at the end of a busy day is a great way to unwind and build togetherness. Spending TV time as a family (with the right content) can reap some amazing benefits for child development, education, and family bonding.
Sharing Screen Time is Good for Child Development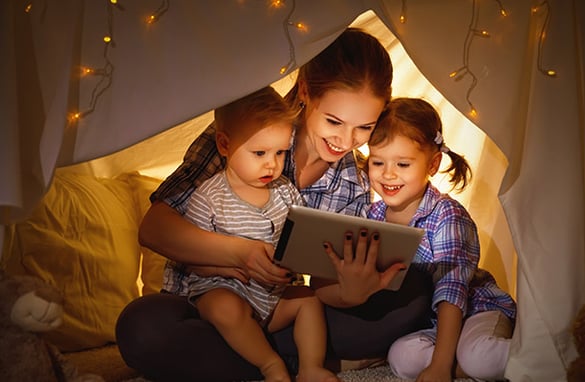 These days, there is technology around every corner and too much time in front of a screen or display is a common concern for parents with young children. While we know too much time in front of a screen can be bad for anyone, recent research has concluded that a moderate amount of time can actually help with child development. In fact, The American Academy of Pediatrics has loosened up on its "no screens" stance (with some guidelines). Here are the facts:
Shelley Pasnik, director of the Center for Children & Technology, says that the human interactions that take place on-screen, especially the back-and-forth dialogue, actually drives learning for young children.
Matt Rouse, clinical psychologist at the Child Mind Institute, says that it's not just about plopping your kid in front of the screen – it's about watching videos together.
To help your kids get the full benefits of the programming, make sure TV time is a parent-child experience rather than a child-screen relationship. As a parent, encourage conversations about what you're seeing.
Intentional and well thought out screen time can be a great bonding experience for you and your child, while also engaging them in active learning. Browse PureFlix.com for a wide selection of clean, educational content.
Enjoy Quality Family Time
You and your spouse work hard during the day, and your school-age kids do, too. When you need some time to relax as a family, cozying up with some popcorn and a movie is the perfect solution. Watching a movie or TV series together is a great way to strengthen your family's bond in a casual, relaxed setting. Try a clean comedy that will get everyone laughing or a traditional holiday flick to inspire the spirit of Christmas. PureFlix.com makes it easy to find clean content of any genre that will be great for the whole family without the worry of inappropriate language or messages.
Grow in Faith with Your Kids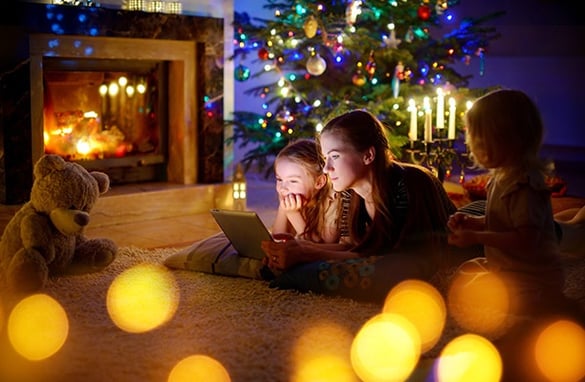 In a Christian household, you're always looking for ways to further develop your family's relationship with God. On some days, you might find that your child is having trouble understanding or focusing on a lesson. Faith-based movies are an excellent way to reinforce your child's Christian education in a fun, engaging way. In addition, watching a movie can easily explain a storyline that might be confusing to teach out of The Bible or a textbook. PureFlix.com offers many options for clean, educational content. Family Christian movies are the perfect way to unwind after a long day while still encouraging faith in your children.
Celebrate the True Meaning of Christmas
The hustle and bustle of the holiday season can be overwhelming. Take time to relax around the fire and enjoy the twinkle of the Christmas tree with your mugs of hot chocolate. Don't forget to free up your schedule for a favorite holiday pastime: family movie nights! Many families have their favorite movies that they watch together every year. The act of just being together is a great start to realizing what this season is truly about.
Reinforce meaningful messages and get into the spirit of Christmas with PureFlix.com's 5 Sundays of Free Christmas Movies. Your family can receive free exclusive access to a clean, faith-based Christmas movie every Sunday through Christmas Eve. Sign up today!