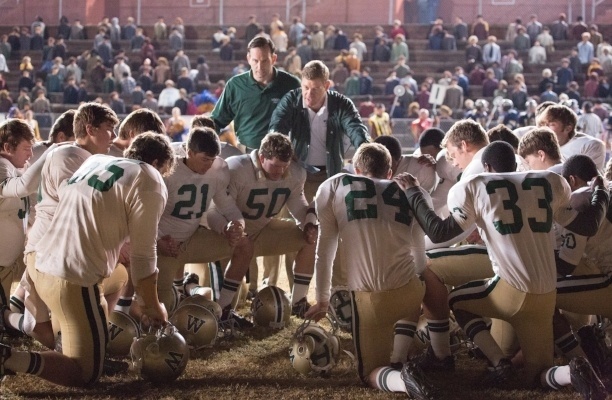 With 114.4 million viewers, the 2015 Super Bowl was the most-watched program on TV ever. The 2014 and 2016 Super Bowl were close behind.
What is it that makes sports so universally loved? Beyond its entertainment value, many parents and doctors agree that playing sports builds character and teaches life lessons. An NPR article says "that 76 percent of adults who have children in high school or middle school today say they encourage their children to play sports."
Paul uses athletic analogies in his letters to Corinth and Timothy. He does this, as a way of relating to the people who loved the Olympic games. However, his analogies also indicate that we can pick up some Christian values by engaging in a few sports.
Christian Values Taught In Sports
Discipline
Paul tells the people of Corinth to "run so as to win. Everyone who competes in the games exercises self-control in all things." (1 Corinthians 9:24-25) Here, Paul uses the self-control of Olympians as an example of how we are to live our Christian faith. Athletes make sacrifices for the good of their sport. They exercise self-control in what they eat, how much they sleep, and how much time they devote to their skill. As Christians, we are also called to put aside the desires of the flesh and be children of God.
Authority
Sports instill in us respect for those in authority. An athlete must have confidence that his coach's decisions are right, for the coach sees the big picture and understands all the moving parts. Also, the coach's goal is to develop each player's skill so that they each play to the best of their ability. In the same way, our Father in Heaven asks us to trust him. Even when we're not sure what his plans are, we can have confidence that he has our greater good in mind.
Perseverance
Statistics show that kids who are involved in sports while in high school are more likely to experience academic success and graduate from high school, says a families.com article. Just as athletes persevere in order to win, Christians persevere in the faith. We get back up, we set goals, and we keep a positive attitude, so that we can one day join Paul in saying, "I have fought the good fight, I have finished the race, I have kept the faith." (2 Timothy 4:7)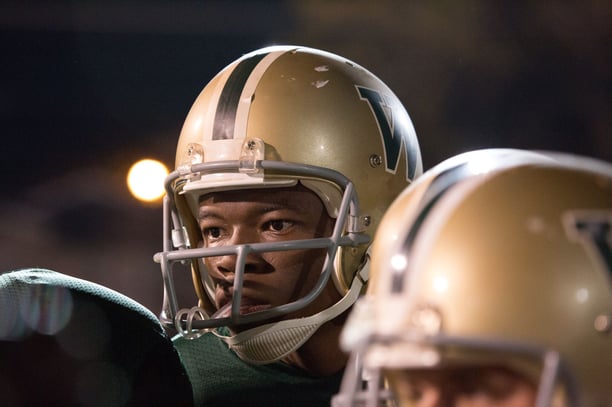 Read Also: Lessons on Loving Your Enemy from Woodlawn, the Movie
Teamwork
The hospital at the University of Missouri says that this "fighting for a common goal with a host of other players, coaches, managers and community members teaches you how to build a collective team synergy and effectively communicate the best way to solve problems en route to a victory." This truth is fantastically displayed in the movie "Woodlawn", where a football team must learn to play together despite different racial backgrounds. The film, a great among Christian movies, shows that it was the team's diversity that built character and taught teamwork to each player. Christ tells us that the second greatest commandment is to love our neighbors as ourselves. Athletics is a natural platform to learn how to love and respect all people, how to win and lose with grace, and to how to encourage others in their game as well.
Colossians 3:17 says, "Whatever you do, whether in word or deed, do it all in the name of the Lord Jesus, giving thanks to God."
As Christians, we can build virtue and character in any craft, skill, or sport if we do it for the glory of the kingdom.
What lessons have you personally learned from playing sports? How have you brought these lessons into your parenting or relationships? Share your stories in the comments. While you're at it, check out "Woodlawn" at PureFlix.com, and take advantage of our free trial.
Become a member of the Pure Flix Digital Streaming Service today. Start enjoying thousands of Christian movies, family-friendly TV shows, and educational programming online anytime, from virtually anywhere, on any device.
Read Also: 7 Times Tim Tebow Did the Unpopular and Inspired Us All