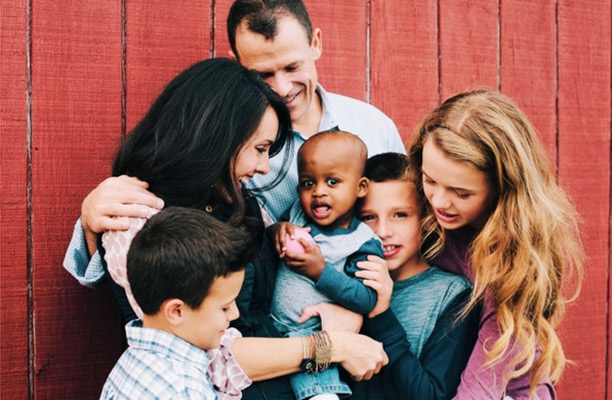 The pro-life movement is one of the most prevalent causes in the faith community. We pray, we march, we post on social media... and together we've made a pretty big impact on culture and policy. Supporting life is a common-ground issue that crosses denominations and sometimes even political parties. Sadly, the conversation often ends at birth. But if you're pro-life, you should also be pro-adoption.
The same passion, fundraising and advocacy that seeks to stop the abortion industry tapers off when it comes to foster care and adoption — at home and abroad. Even though 6 in 10 Americans have a personal connection to adoption, no more than 2 percent have actually adopted a child. The result? Kids in foster care spend an average of 2-5 years waiting for a permanent home, and many are never adopted.
Pro-choice women know these frightening statistics, and the fear of giving up a child only for him or her to be lost in the system is often cited in response to pro-life messages.
The good news is, together, we can eliminate that fear.
Christians are called to care for those who need it. James 1:27 says "Pure and undefiled religion is this: to look after orphans and widows…" Today, there are more ways than ever to help, even if you can't adopt a child yourself. Here are three:
Learn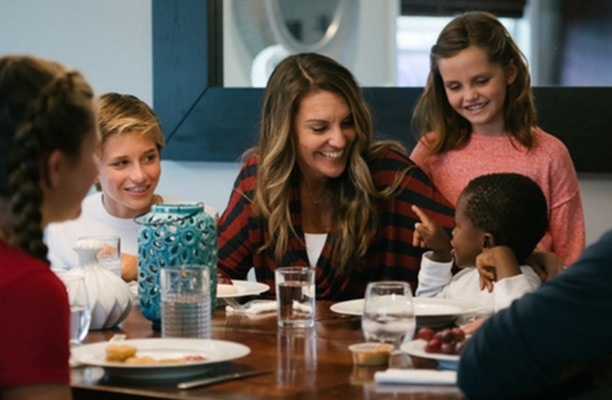 Adoptive families face unique challenges and require support from their friends, family, and church families. If you know the number of your local pregnancy resource clinic but you're not sure how to help after birth, it's time to read up! Thankfully, the support adoptive parents and families need is not hard to give.
AdoptiveFamilies.com provides excellent resources to help educate on what helps — and what doesn't. Ashlee Andrews shared in "Here's How You Can Support Us," that a little knowledge about using sensitive language, understanding attachment, and how to help children adjust can be a massive help.
Read Also: Pure Flix Partners with Adopt Together to Build Families
Speak Up
Your social media influence and advocacy shouldn't stop with pictures of babies in the womb. Pointing out the need, sharing inspirational stories and speaking up about causes that matter is a great place to start.
Maybe you volunteer with foster kids, or know someone who does — tell those stories! It may sound simple, but if you already use your influence for the pro-life cause, this is one more area you can make a difference.
If you've got a great story about adoption advocacy or know a family that deserves some applause, we want to hear from you. Comment below and let us know.
Watch Now: 12 Heartwarming Family Movies About Adoption
Give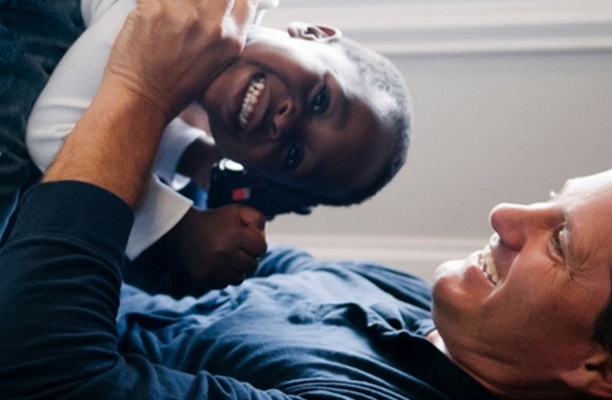 Adoption is expensive. Even adopting within the U.S. can cost upwards of $30,000. You may not have thousands of dollars to donate — and that's okay! Thanks to crowdfunding platforms like Adopt Together, even $5 can make a huge difference.
Adopt Together families raise money with the help of friends, family and even strangers like you to get started. Then Adopt Together specialists and partners (like PureFlix.com) step in and award grants to cover adoption-related expenses. Andrea and Mark Wittig wrote:
Adopt Together allowed us to engage our friends and family through fundraising, which has not only enabled us to pay for our adoption, but it has also allowed our networks of friends, family, acquaintances, and even strangers to join our journey of adoption and encourage and celebrate with us each step of the way. We love the opportunity to bring education and awareness about adoption to all of our networks."
Organizations like Adopt Together make it possible to learn, speak out and give all at once. Click here to learn more about how PureFlix.com members like you are helping give back to this cause and others.