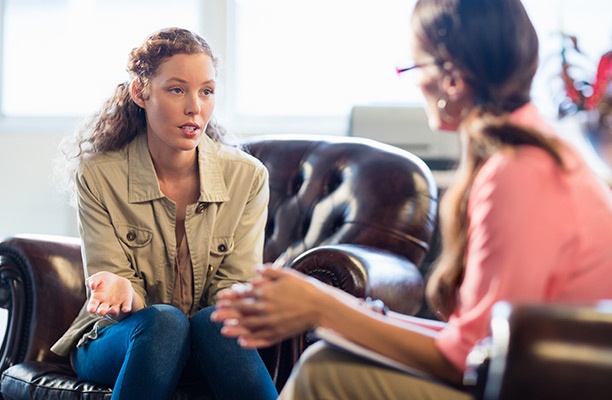 Are you feeling overwhelmed with the stress of the holidays and the year-end scramble? Are you considering seeking help from a counselor or therapist? Although this can feel intimidating at first, Christian counseling can be one of the best decisions you can make. As a Christian seeking answers, guidance, or support, the right counseling can provide clarity and so much more. No matter what you are currently struggling with, scheduling a session with a Christian counselor can help you get back on track. Get the most out of your sessions with these tips.
Christian Counselors Want You to Seek Comfort in God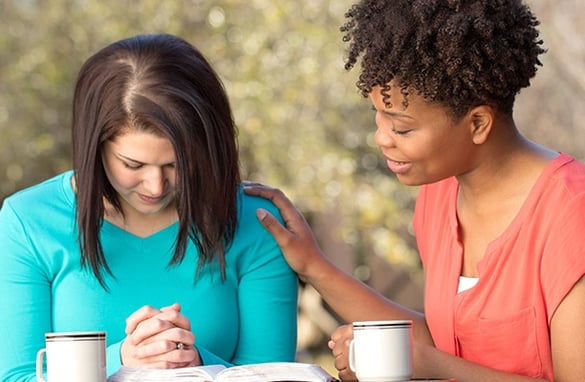 One of the best parts about choosing a Christian counselor over other types of therapists is that your counselor will share your views and beliefs in a Higher Power. Whether you're seeking grief, marriage, or spiritual counseling, you'll receive guidance according to the principles of God's Word and the Scripture. Not only will your counselor have a thorough understanding of the Word of God, but she or he will guide you on how to apply it to your unique situation. Christian counseling applies the principles of modern psychology and the timeless Word of God to provide the exact support you need.
Although friends can be a great resource, it can be frustrating to convey your thoughts and feelings if they don't share in your faith. A Christian counselor can provide help in your pursuit of faith, happiness, and a meaningful life. Counseling can also help your journey in self-discovery, developing your faith and healing from the inside out. Speak freely with a counselor who is on the same page during Christian counseling. It's a place of total confidentiality, peace of mind, and judgment-free assistance for your deepest, most personal needs.
Christian Counseling Can Build You Up in Faith
Christian counseling uses all the same professional techniques as ordinary counseling, with the added benefit of building you up in the faith of God. It is a combination of spiritual guidance and psychological counseling. During a Christian counseling session, you will receive advice on your specific problem. The counselor will offer help using several guiding principles, such as:
There is absolute truth in God's Word.
The pursuit of a higher goal is more important than just the pursuit of happiness.
Real emotional and spiritual healing is possible through Christ.
Relationships with God, the Son, and the Holy Spirit are vital.
Accepting and submitting to God's will.
Relying on your faith for strength during difficult times.
Navigate life's challenges in a way that still respects your faith.
Bolster your spiritual health in addition to mental, emotional, and physical health.
All things are possible through Christ. (Philippians 4:13, NIV.)
Instead of receiving counseling steeped in principles of only secular psychology or social norms, you'll benefit from counseling that centers on the Lord. You'll receive advice that is absolute and unchanging – not just the most recent psychology studies. Christian counselors have deep understandings of faith, religion, human nature, marriage, family, grief, suffering, spirituality, and so much more. They can help you with anything you're struggling with.
Supplement Christian Counseling Daily Devotionals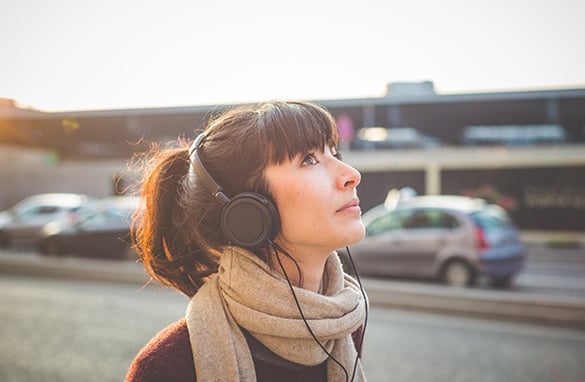 You may only see your counselor once or twice a week, so it is important to keep up a positive attitude through God on your off-days. Sometimes, just a simple reminder that God is with you, such as a listening to a daily devotional on your way to work, can get you through a tough day. Your counselor can help you create a devotional plan unique to you, or you can choose from plans that already exist.
Supplement your counseling with resources to help guide your journey through God. PureFlix.com offers devotions and Christian movie recommendations that Teach the Fruit of the Spirit. Start streaming today at PureFlix.com.