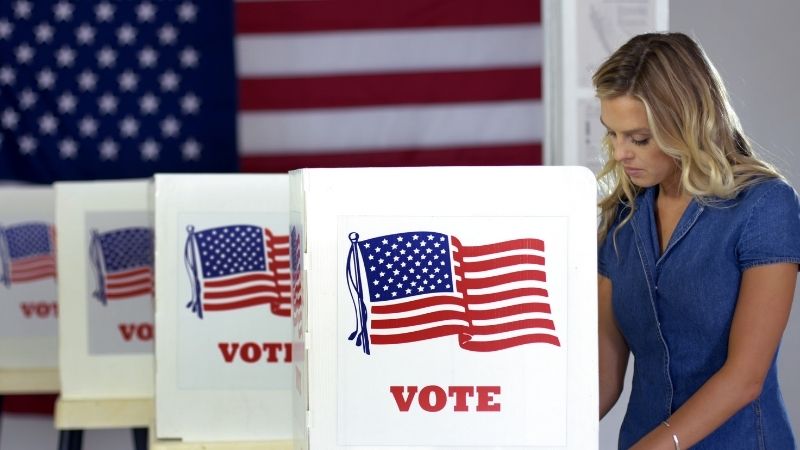 We find ourselves these days in the midst of divisive times. Strong opinions can lead our neighbors to fear, panic and mistreatment. No matter what happens, every American — and especially every Christian — needs to ask him or herself: what are we called to do when things don't go our way, like this election?
FREE DEVOTIONAL: DOWNLOAD OUR FRUIT OF THE SPIRIT DEVOTIONAL
Let's always remember some important truths if we want to live out our call to love God and love others when things don't go our way:
First, our hope must always remain in Christ. It's so easy to get whipped up into fear and chaos, but we can't let these worries overtake us. Start with God and let everything else follow, as He orchestrates events so that we must rely on Him. No matter what happens, He remains firmly in control. Turn humbly in prayer and seek His face.
READ ALSO: JESUS DIED FOR US: 10 POWERFUL BIBLE VERSES ABOUT SALVATION
Second, always remember that people with whom we disagree aren't irredeemable. Sure, we might have different ideas -- we might see the world through totally different lenses. Yet, no matter how much we disagree, there's nothing in Scripture that tells us to only love and care for those who only agree with us. In fact, we're commanded to just the opposite: to love those who oppose us!

Jesus tells us in Matthew 5:43-44 (NIV): "You have heard that it was said, 'Love your neighbor and hate your enemy.' But I tell you, love your enemies and pray for those who persecute you." That's a tall order -- and a convicting one, to say the least. Luckily, we have hope and guidance.
READ ALSO: 4 BIBLE VERSES YOU MUST CONSIDER AS WE HEAD INTO ELECTION CHAOS
Finally, let's pray for our leaders and our nation regardless of how we voted. God's Word calls us to pray for our leaders. Again, not just those whom we like; but ALL of our leaders. There's no exemption from Scripture's call to pray for our authorities.
So to summarize: put God first, act with love towards others and be sure to pray for our nation and our leaders. Looking for help living out your faith? Download our "Christian Movies That Teach the Fruit of the Spirit" devotional for free.