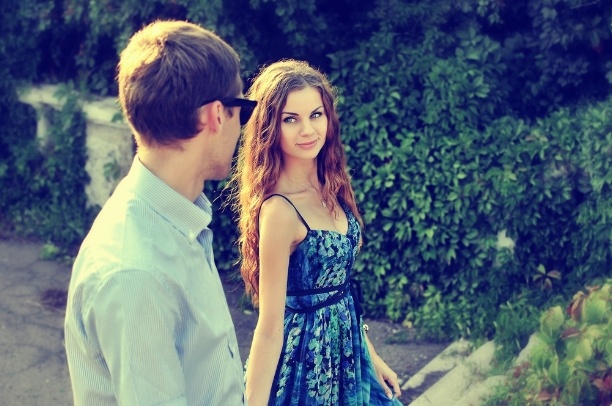 In the New York Times article, "Why You Will Marry the Wrong Person," author, Alain de Botton, tells us, "It's one of the things we are most afraid might happen to us. We go to great lengths to avoid it. And yet we do it all the same: We marry the wrong person."
De Botton goes on to explain that we marry the wrong person, because of the influence our romantic culture places upon marriage. And he's right that our culture, especially Hollywood, tells us that marriage should look nothing short of a fairy-tale romance. However, there are a couple of new films that have found a middle ground: "Princess Cut" and "Old Fashioned." These movies have love stories with their fair share of realistic struggles. They also have male characters that are more than just charming - they actually check off all the boxes of a man ready to commit.
While in real life, there's actually no one way to know that you've found the one, the men of "Princess Cut" and "Old Fashioned" offer some clues.

If you feel your guy has any of these 25 qualities (listed below) he may just be "the one."
1. He's clear with his intentions. He's expressed that he is dating you for marriage and not just to have someone to hang out with.
2. You can make future plans together and it doesn't scare him or induce radio silence.
3. He doesn't play games. He never sends vague text messages or confuses you by his actions.
4. He's a gentleman who opens doors and picks you up for a date, not because you can't open the door or drive yourself, but because he just likes to treat you with respect.
5. He is invested in your well-being and your safety. He walks you home or asks you to text him that you got home safely.
6. He only has eyes for you. He doesn't have wandering eyes or talk about other women (this includes women on the internet).
7. He respects your body and never pushes for physical intimacy.
8. You have good conversations, the kind of conversations you could see yourself have in future weekends, evenings, car trips, and all the time you will spend together as a married couple.
9. He is over all past relationships. And so are you.
10. You laugh together. You both know that when life is crazy, humor can be the best medicine.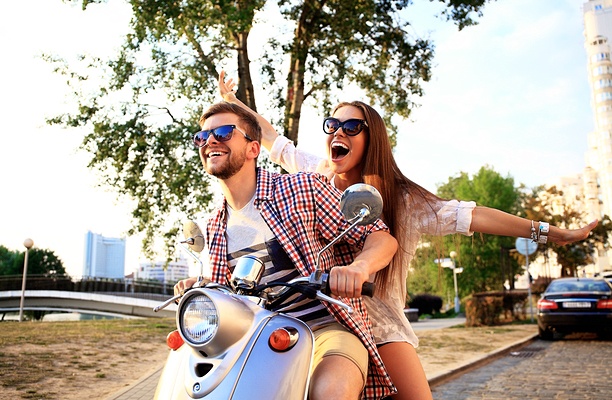 Read Also: 10 Things to Consider Before Dating a Non-Christian
11. He shows interest in spending time with your family, and he gets along with them.
12. You get along with his family.
13. He is willing to spend time with your friends and shows an interest in sharing social circles.
14. He has good friends that build him up and support him.
15. You handle problems well together. Whether it's getting lost on a car trip or helping a friend in trouble, you are a team in problem-solving.
16. You feel that you will be a good team as parents.
17. He doesn't make you feel insecure in looks, job, or any aspect about you.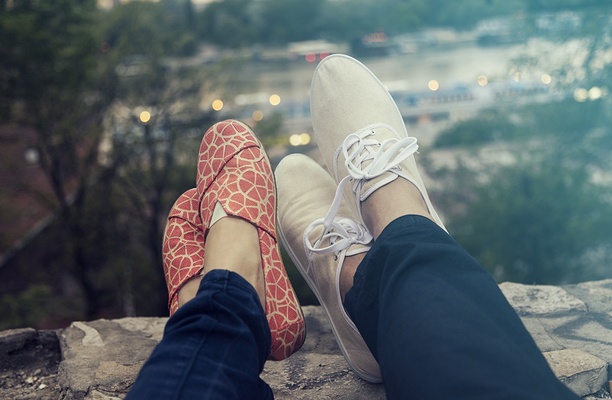 Read Also: 5 Romantic Comedies for Date Night
18. You have the same moral code and preferably the same religion.
19. He has a job or solid career plans.
20. He makes time for you. You are his first priority
21. He also has other priorities, hobbies, and interests outside of you.
22. You don't feel that you're settling or in a relationship because you're lonely.
23. He makes an attempt to accommodate you in the ways you've expressed you need love.
24. Your family and friends support the relationship.
25. He challenges you to be the best version of yourself.
To see two great relationships played out, watch "Princess Cut" and "Old Fashioned" at PureFlix.com. You can watch these films plus thousands of other Christian movies, TV shows, originals, and documentaries for free when you visit PureFlix.com and sign up for a free month trial.