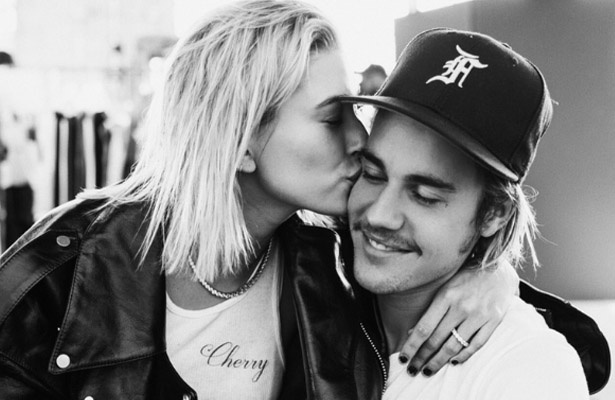 Despite what popular media would have us believe, devout Christian celebrities do exist – and they're making a splash in Hollywood. There are plenty of famous singers, actors, and entertainers who don't hide their Christianity. Here are 18 Christian actors and performers who you might recognize:
Ryan Gosling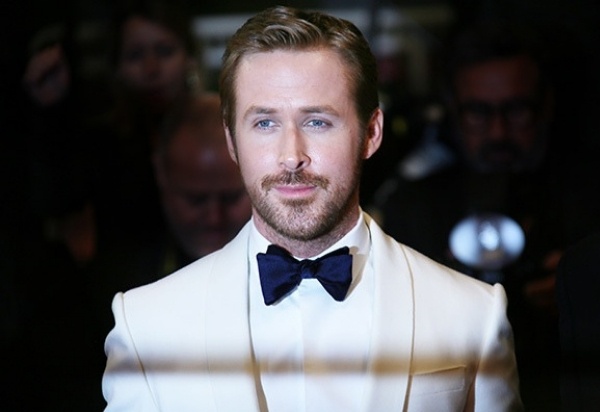 An internationally famous actor who was nominated for an Oscar for his role in "La La Land," Ryan Gosling was raised in a traditional Mormon household. Though he is no longer part of the Mormon faith, he says religion has influenced every aspect of his life and he remains a non-denominational Christian today.
Read Also: 15 Ways To Live Beyond The Basic Beliefs of Christianity
Candace Cameron Bure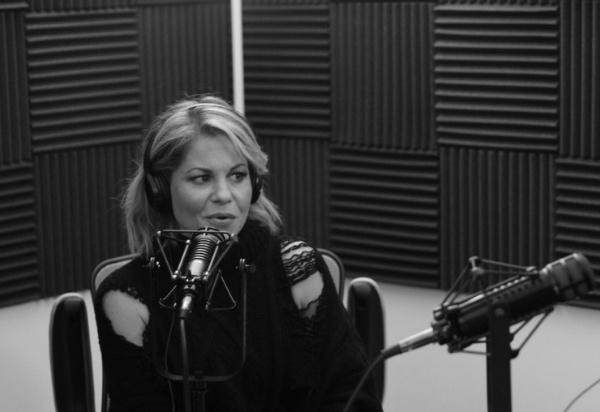 Candace Cameron Bure is one of those famous Christians you're seeing everywhere these days. After first gaining fame as DJ Tanner on popular sitcom "Full House," which ran from 1987-1995, Bure got married and had children. She's back acting again and is a popular author, frequently speaking about her faith.
"If you don't start with [prayer] there's no power behind it, because God's the power," Bure told "The Billy Hallowell Podcast" last year. "God can do anything, change anything — change hearts. It's the heart of all of us that need to be changed and that's where God needs to get in."
Justin Bieber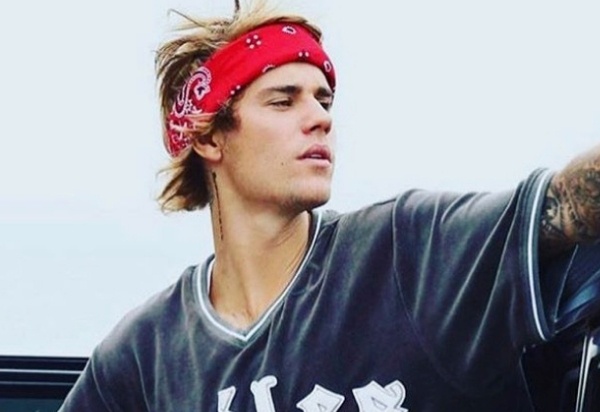 Singer Justin Bieber has had his ups and downs, but the performer has increasingly clung to his Christian faith, making countless public pronouncements about his love for Jesus. After negative headlines a few years back due to excessive partying, Bieber returned to his faith in 2014 and was re-baptized by Hillsong's Pastor Carl Lentz. "I forgot what I was about, what my mom raised me to be," Bieber told Complex Magazine. "I veered off, and I got tainted." Luckily, he came back.
Atticus Shaffer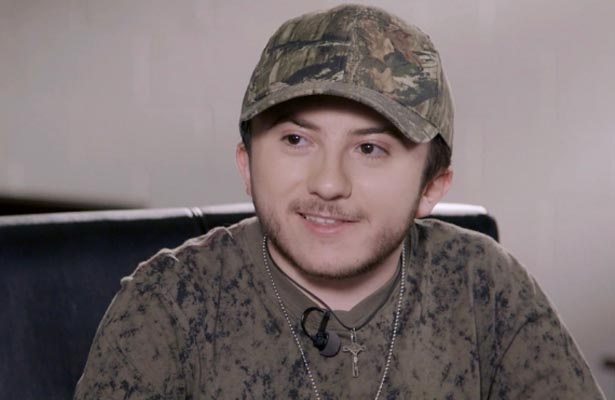 Atticus Shaffer, star of ABC's "The Middle," a popular sitcom that went off the air earlier this year after a nine-year run, is an outspoken Christian who has openly shared his perspective on faith, Hollywood and the harrowing journey he has faced to overcome the side effects of osteogenesis imperfecta, also known as brittle-bone disease. This famous Christian is an inspiration to us all.
Dwayne Johnson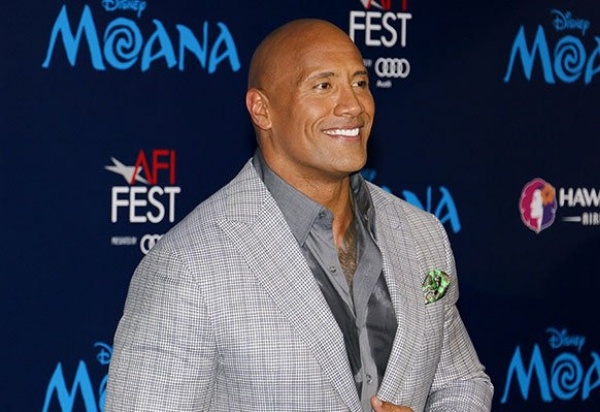 Dwayne "The Rock" Johnson enjoyed a career as a pro wrestler that eventually led to his success as an actor. He says he has a special relationship with God that helped him through depression, among other struggles, and that he counts his blessings daily.
Patricia Heaton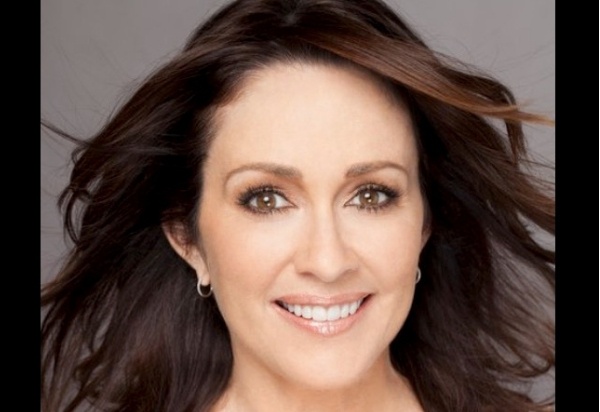 Patricia Heaton is known for her comedic roles on shows and films like "Everybody Loves Raymond," "The Middle" and "Moms' Night Out" — but she's also an outspoken Christian who advocates for the unborn and who regularly volunteers to help those in need. Heaton is one of the most well-known Christian actresses around.
Chuck Norris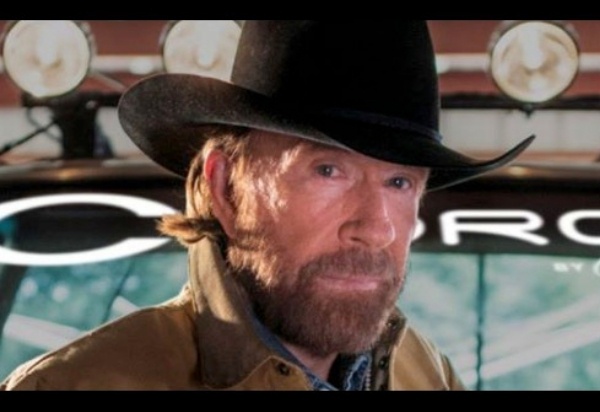 Iconic actor Chuck Norris is one of the famous Christian people in Hollywood; over the years, he has had no problem sharing his faith in God. Norris had a difficult upbringing, but was raised by a praying mother who helped guide him along. Over the course of his life, he has relied deeply on his faith.
Angela Bassett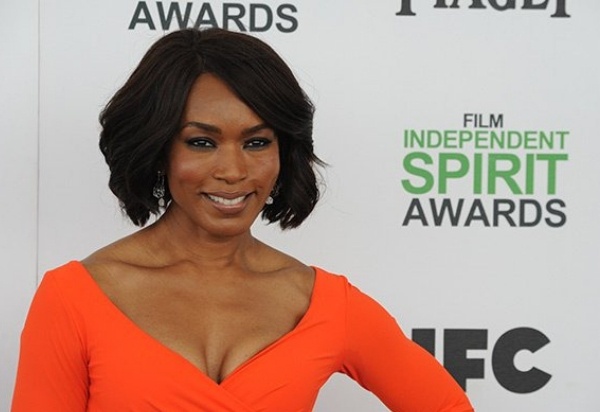 Oscar-nominated Angela Basset is known for her strong female roles, but what many may not realize is how those roles were formed, at least in part, from her faith. She is proud of her walk with Christ and even contributed to "The Bible Experience," an audio recording of the complete bible.
Steve Harvey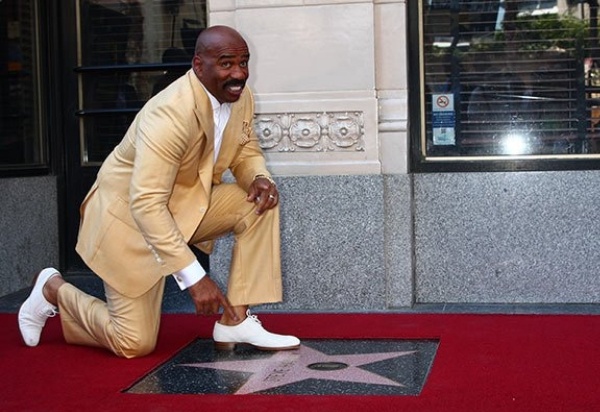 A comic and popular TV host, Steve Harvey's work is refreshingly clean and inspired by his faith. He credits God for his success and his rise from poverty. In an interview with Essence magazine, Harvey's wife Marjorie explained, "Our relationship with God is the centerpiece for love in our family."
Tyler Perry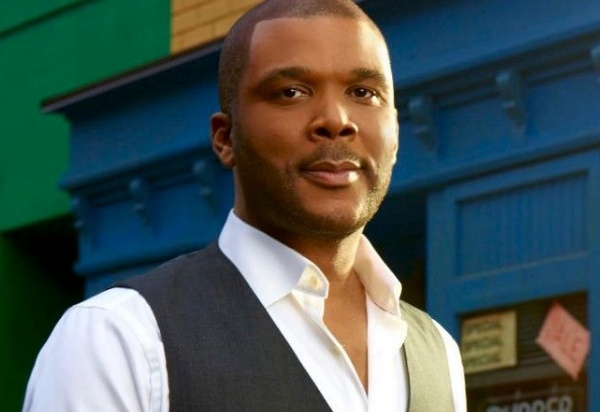 Fans know Tyler Perry for a variety of reasons, but the main role he's become iconic for is Madea, a comical and boisterous character he has played on stage and in film. Over the years, Perry has spoken about the importance of faith in his life.
"I try to write from a point of view with my faith being always present and always there. I don't want to write characters where everyone is saved," he once told CBN's "The 700 Club." "So this Madea character for me is not saved. It's been important to me that she not be because what it had been is this great tool to draw people in."
Roma Downey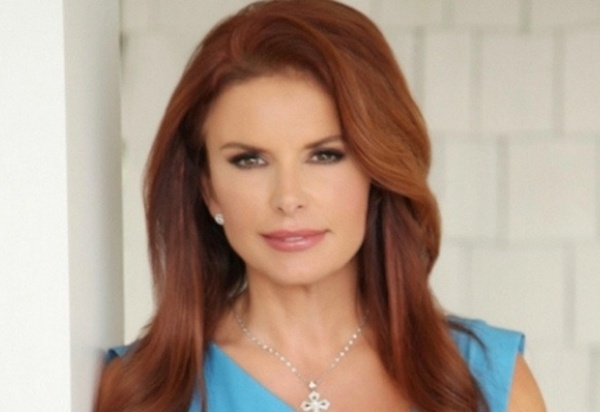 Actress Roma Downey stunned audiences in her iconic role as Monica on the show "Touched By an Angel." Now, she and her husband, famed producer Mark Burnett, are inspiring audiences with projects like "The Bible," "A.D." and a plethora of other faith-focused TV shows and feature films. Watch Downey discuss her life and faith on an episode of PureFlix.com's "Pure Talk."
Mark Wahlberg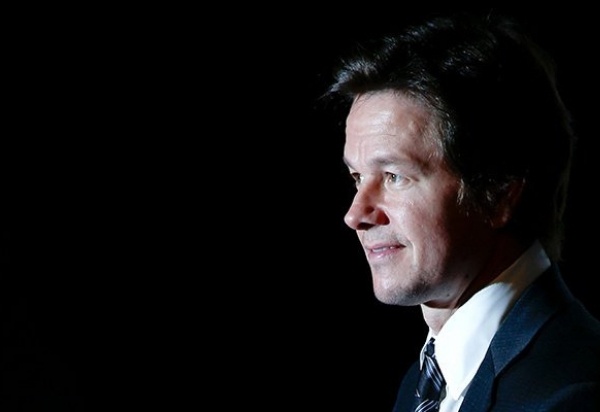 Actor and former rapper Mark Wahlberg has called his relationship with God "the most important part of his life." He tries to attend church and prays every day. Wahlberg publicly credits God for his successful career, his wife, and his children.
David A.R. White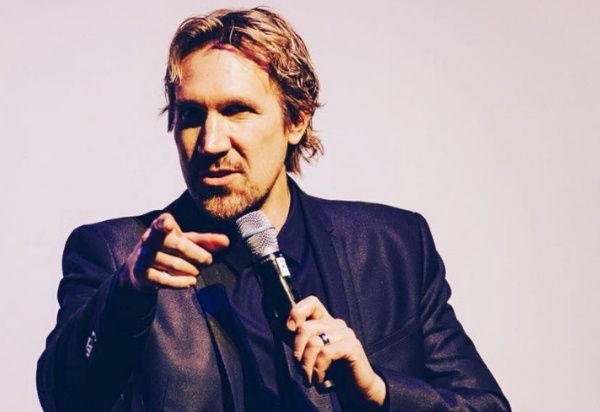 The founder of Pure Flix has acted in many of the Christian movies he has directed and produced, including "God's Not Dead," "God's Not Dead 2," "God's Not Dead: A Light in Darkness," and "Faith of Our Fathers." The Christian actor has been working in Hollywood for more than 20 years.
Carrie Underwood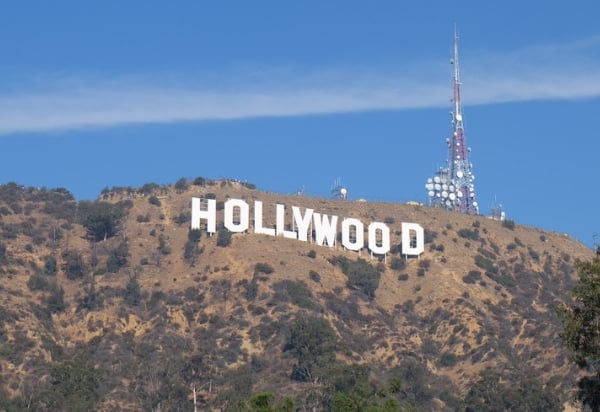 Carrie Underwood grew up singing in the choir in her Southern Baptist Church in Muskogee, Okla., and has never kept her religious views a secret. She mentions her faith in almost every interview. She commonly performs at Christian concerts, including a recent surprise performance at Passion 2017.
Read Also: 10 Pop Stars Who Love Jesus
Chris Pratt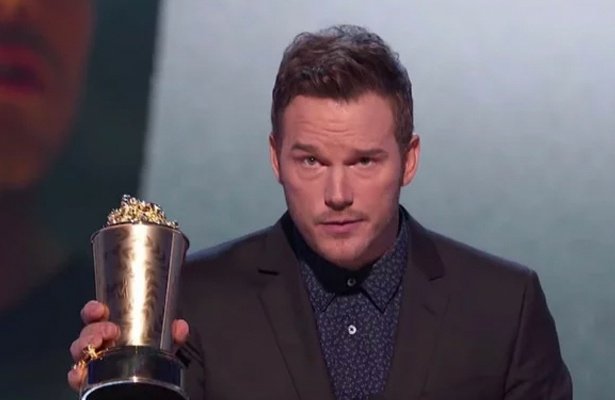 Chris Pratt is one of the most well-known Christian celebs in the world — and he's using his massive platform to routinely speak out about Jesus. Pratt has taken the stage at a couple of award shows of late, and has made his love for God known, encouraging teens and young adults to look beyond themselves. "God is real. God loves you, God wants the best for you," Pratt told teens at the 2018 MTV Movie & TV Awards. "Believe that. I do."
Kathie Lee Gifford
TV host Kathie Lee Gifford, one of the host's of NBC's "TODAY," is known for her iconic TV career. But Gifford is also an outspoken Christian who has routinely shared her Christian faith. Earlier this year she revealed in an "I Am Second" video the story surrounding the moment she accepted Christ. Faithwire has more:
Gifford recalled how she went to see "The Restless Ones," a 1965 movie that was produced by legendary evangelist Billy Graham. The film so moved the then-12 year old that she responded to an altar call at the end — and decided to accept Jesus.
"I couldn't get up fast enough," she said. "It was the greatest decision I ever made in my entire life."
Gifford continues to openly share her faith with the masses. Listen to her recent interview with "The Billy Hallowell Podcast":
Martin Sheen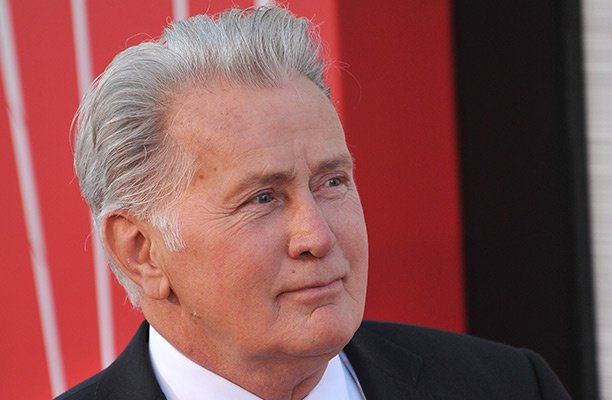 Martin Sheen is an award-winning actor and devout Catholic. Sheen and his oldest son, Emilio Estevez, created a film about El Camino de Santiago, a 500-mile spiritual pilgrimage in Spain. Estevez wrote and directed the film, called "The Way," while Martin Sheen starred as the main character.
Denzel Washington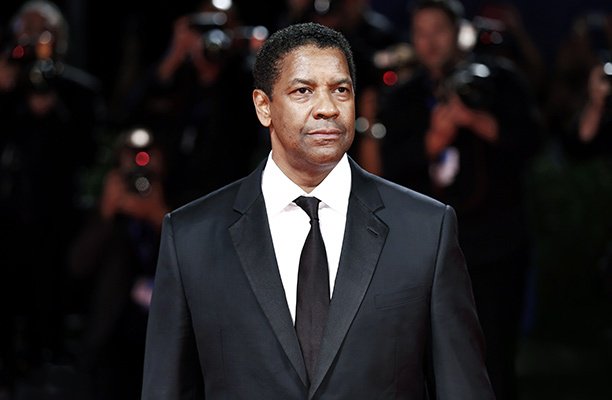 As one of the few actors in Hollywood who has maintained a long and faithful marriage, Denzel Washington's faith shouldn't be too surprising. The son of a preacher, Washington even considered entering the ministry. The two-time Academy Award winner said, "I'm here to serve God," in a recent interview.
Download the free devotional, "Christian Movies that Teach the Fruit of the Spirit," for information about how the Holy Spirit can transform your life. This devotional includes movies with Christian actors who demonstrate the virtues Paul discusses in Galatians.