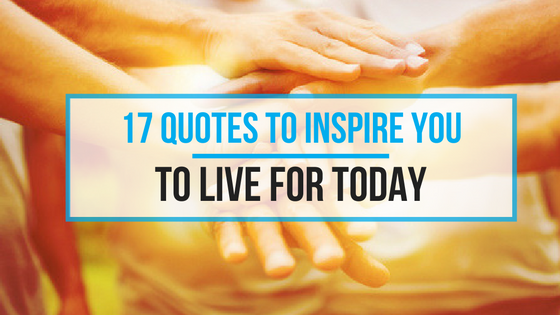 A near-death experience in the movie "Heaven Bound" causes several characters to take a hard look at their lifestyles. We all can use a reminder to focus on the present and live for today. Here are 17 quotes to inspire you right now:
"To every thing there is a season, and a time to every purpose under the heaven." -Ecclesiastes 3:1 (KJV)
"Life is a preparation for the future; and the best preparation for the future is to live as if there were none." -Albert Einstein
"In the day of prosperity be joyful, but in the day of adversity consider: God also hath set the one over against the other, to the end that man should find nothing after him." -Ecclesiastes 7:14 (KJV)
"Learn from yesterday, live for today, look to tomorrow, rest this afternoon." -Charles M. Schulz, Charlie Brown's Little Book of Wisdom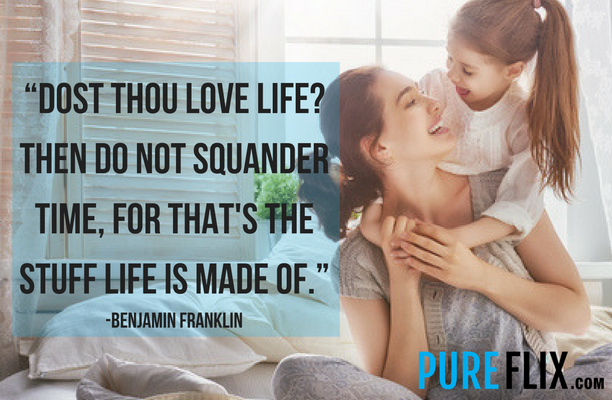 "Dost thou love life? Then do not squander time, for that's the stuff life is made of." -Benjamin Franklin
"Forever is composed of nows." -Emily Dickinson
"Write it on your heart that every day is the best day in the year." -Ralph Waldo Emerson
"Be present in all things and thankful for all things." -Maya Angelou
There are seven days a week and someday is not one of them. -Saying
"Whatever you want to do, do it now. There are so many tomorrows." -Michael Landon
Watch Michael Landon in "Highway to Heaven" >>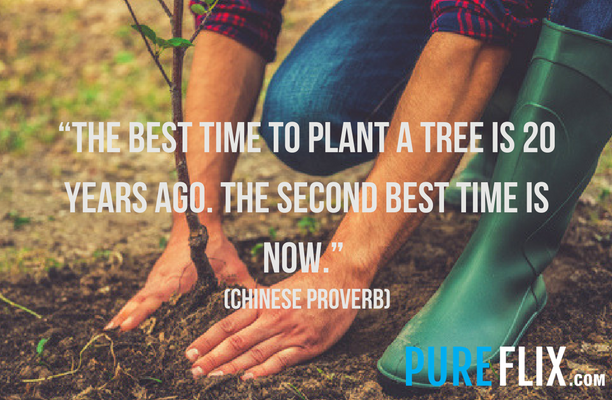 "The best time to plant a tree is 20 years ago. The second best time is NOW." – Chinese Proverb
"The best use of life is love. The best expression of love is time. The best time to love is NOW." -Rick Warren
"Take therefore no thought for the morrow: for the morrow shall take thought for the things of itself." Matthew 6:34(KJV)
Remember your yesterdays. Dream your tomorrows. Live your todays. -Saying
Many great things can be done in a day if you don't always make that day tomorrow. -Saying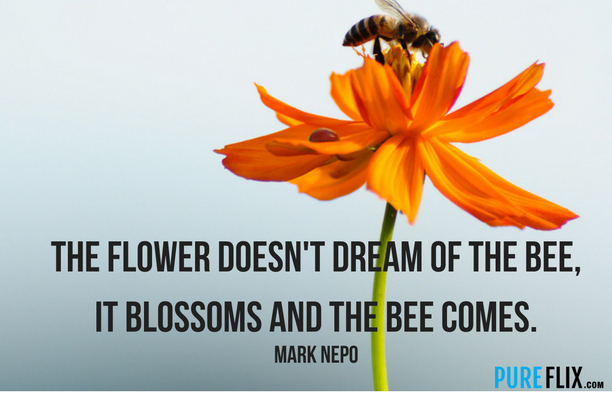 "The flower doesn't dream of the bee. It blossoms and the bee comes." -Mark Nepo
"He hath made everything beautiful in his time: also he hath set the world in their heart, so that no man can find out the work that God maketh from the beginning to the end. I know that there is no good in them, but for a man to rejoice, and to do good in his life. Also that every man should eat and drink, and enjoy the good of all his labour, it is the gift of God.I know that, whatsoever God doeth, it shall be for ever: nothing can be put to it, nor any thing taken from it: and God doeth it, that men should fear before him." -Ecclesiastes 3:11-14, (KJV)
You can watch this and hundreds of other family movies for free with your free trial.
Read Also: 7 Times Tim Tebow Did the Unpopular and Inspired Us All