SHARE
Tweet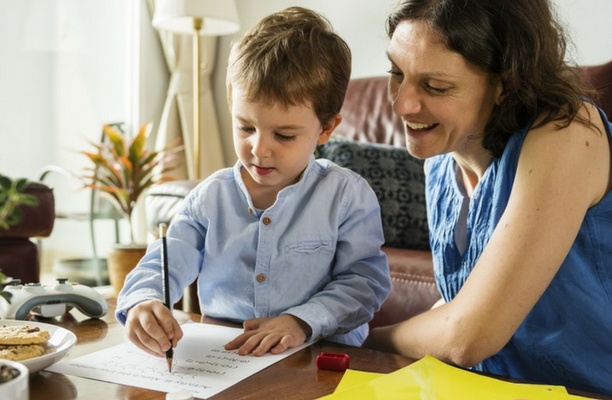 Leave a Comment
Updated on 5/11/17 7:00 AM by

Tammie Bairen
This year, I will be attending my 17th homeschool convention. From the time I enter the parking lot and make my way into the venue, I am often in awe of the sheer number of people who have chosen this path. Thousands travel to seek the best curriculum for their families, guidance from those who have gone before us, and encouragement from others who understand our struggles and our triumphs.
One of the most exciting parts of the convention, for me, is the exhibit hall. My anticipation builds as I near the entrance. Row after row of videos, textbooks, lab equipment, and more to help me teach every subject my children need, and then some, are in that room. Homemaking supplies and toys for the kids are available, too. It's a win-win.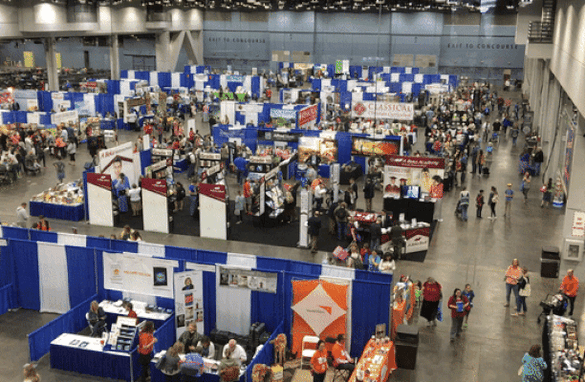 Exhibit Hall at the Midwest Homeschool Conference in Cincinnati 2017
Read Also: How to Supplement Your Homeschool Lesson Plans
Of course, I don't attend simply for the exhibit hall. Men and women have sacrificed time with their families to speak to us, to encourage us on our journey, and to answer our questions. If you are just checking out this thing called "homeschooling," or are preparing to send your last child to college, workshops abound to point you in the right direction.
TWEET: Each year, I am thankful for my #homeschooling convention and the fire it rekindles.
When I'm not perusing the aisles or sitting in workshops, conventions provide quality family time. Our convention takes place at a large hotel with a pool, so we enjoy the downtime. Specific workshops for students are often available as well.
Thanks for reporting a problem. We'll attach technical data about this session to help us figure out the issue. Which of these best describes the problem?
Any other details or context?
message
There are several themes that weave their way through homeschool shows we attend: hope, joy, and renewed strength. I know God has set me on this path for His purposes. I, like many others, come to the end of the year with depleted energy levels. I wonder if I should do it again next year. All doubts are cast aside after time spent with like-minded individuals. I see God in the faces, hear Him in the conversations, and recognize His creativity in the curriculum set before me. Each year, I am thankful for my homeschooling convention and the fire it rekindles. You should try it!
Be sure to stop by the Pure Flix booth at a homeschool convention near you:
Texas Homeschool Coalition Convention - Arlington
May 11-13
Arlington (Tx.) Convention Center
Booth #100
FPEA Florida Homeschool Convention
May 25-27
Gaylord Palms Resort, Orlando
Booth #1025
Texas Homeschool Coalition Convention - Woodlands
July 20-22
The Woodlands Waterway Marriott, The Woodlands, Tx.
Booth #TBD