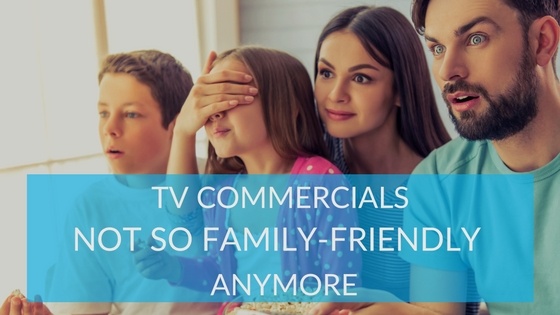 We are daily inundated with advertisements: online, on the highway, and on television. Because commercials are an everyday phenomenon, we don't often think about their effect on us. A number of mental health professionals, however, have raised concerns about the effect of this type of media (particularly on children). What does the research say about TV commercials? Here's a summary:
How Commercials Affect Your Kids
A wealth of reputable psychological studies performed in the last decade reveal that media has an indisputable impact on child development, both positive and negative. Commercials are no exception to this rule, in fact they may in fact be even more influential than other forms of media. Since we live in a time when commercials and other advertisements seem impossible to escape, it is important to understand the affect commercials have on young children's minds and to consider alternative entertainment options that allow you to avoid commercials altogether.
Psychologists say children often cannot distinguish between advertising, television programming, and reality. A meta-analysis published in 2007 by Roger Desmond of the University of Hartford and Rod Carveth of Morgan State tells us:
"Advertising can influence children in three different ways. First of all, the ads use powerful multimedia techniques to hold children's attention. Also, younger children do not have the cognitive tools to tell the difference between commercials and television programs. Finally, young children are often less likely to know the difference between reality and what they are being told. Any parent dealing with a child pleading for them to buy the latest toy knows perfectly well how influential commercials can be."
Exposure to alcohol in commercials increases the odds of underage drinking. A study by a Claremont Graduate University health researcher, Dr. Jerry L. Grenard, was published in the journal "Pediatrics" in 2013 that studied 4,000+ junior high and high school students. The researchers endeavored to find a link between alcohol advertisements and underage drinking. Sadly, the results were all too clear. Dr. Grenard told the New York Times that year, "This study linked exposure to alcohol advertising to an increase in alcohol use among adolescents and then that in turn is associated with higher level of problems with drinking alcohol, getting drunk, missing school, getting into fights."
Even short exposure time impacts behavior. Stanford University professor of pediatrics, Thomas Robinson, says that experiments with preschoolers revealed that even 30-second exposures can change brand preferences. This means that even short commercials, like those that play before YouTube videos, can have a lasting impact on your kids.
The New Normal of TV Commercials
If you've been reading the Pure Flix Insider blog for awhile, it's no surprise to you that PG movies have become increasingly more problematic over the years. Television commercials have followed this trend. A study published in the journal "Psychology of Popular Media Culture" revealed negative content was present in roughly 14% of television commercials, with the majority of the negative content on children's channels.
In short, this means there is a sad likelihood of exposing your child to negative role models in the advertisements they are likely to encounter. Studies show that your child will be exposed to the negative effects of television commercials and are likely to be impacted by them. In this media jungle, what's a parent to do?
There is an Alternative
The news on the research front isn't all bad. While researchers have clearly seen that television (and commercials) can have a negative impact on kids, the opposite is also true. "Seeing people acting in a positive way can influence how children respond in similar situations," concluded Dr. Romeo Vitelli from Psychology Today.
What if you could avoid commercials and give your kids positive role models instead? The good news is, you can, and we can help. You can try Pure Flix FREE for 30 days and explore all of the family-friendly content available (that's thousands of titles to choose from).
Have you noticed the impact of negative advertisements on your kids? Tell us your story in the comments below.
Read Also: PG Movie Ratings Not So PG Anymore