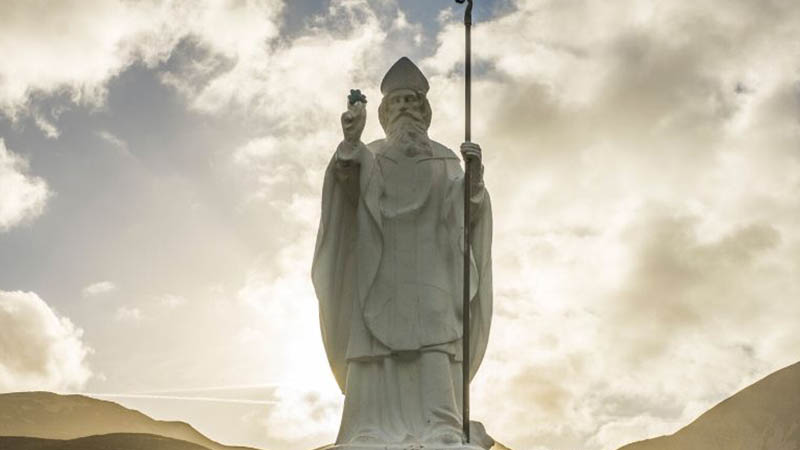 St. Patrick's Day is a holiday that comes every year on March 17, but what are its origins — and who is St. Patrick? First, let's start with the nature of Saint Patrick's Day.
At the core of the conversation over the holiday is a question that sometimes gets lost in contemporary celebrations: Why do we celebrate Saint Patrick's Day?
While some have turned it into a day of partying and gathering together with friends and loved ones, there's actually a deeper theological reason for the commemoration.
WATCH: See Classic Family Movies & TV Shows on Pure Flix
According to History.com, the day is actually an observance of the death of St. Patrick, who is the patron saint of Ireland. Of course, that begs some other questions: Who was St. Patrick and how did Saint Patrick's Day originate? So, let's explore these curiosities.
Who Was Saint Patrick?
Let's start by explaining Saint Patrick. We've already covered the fact that he's the patron saint of Ireland, but let's dive deeper. Saint Patrick was born in Roman Britain in the 4th century, and he is credited with helping bring Christianity to Ireland, as Britannica noted.
Ironically, he was brought to Ireland as a slave after being captured as a teenager. It's impossible to discuss the history of Saint Patrick's Day without expounding upon this portion of the patron saint's life. He was apparently captured by pirates and held for six years before his escape — further details that shed light on his plight.
Saint Patrick, whose birth name is said to have been Maewyn Succat, became a Christian while enslaved, though a lot of details about his life are cloaked in myth and uncertainty. He later returned as a missionary to Ireland.
READ ALSO: A St. Patrick's Day Prayer: 5 Powerful Lessons About God
Not all of what's known is verified, though Biography.com has some of the popular claims about his early life that are worth noting:
"The man who would come to be known as Saint Patrick, apostle of Ireland, was born in Britain circa 386 A.D. Much of his life is unknown to historians and can't be verified, though some sources have listed his birth name as Maewyn Succat, with the name Patrick later taken on during his religious journeys or ordainment.

His father, Calphurnius, was a deacon from a Roman family of high social standing. Patrick's mother, Conchessa, was a close relative of the great patron Saint Martin of Tours. Patrick's grandfather, Pontius, was also a member of the clergy."
Regardless of the finer points, Saint Patrick went on to found churches, monasteries and other religious institutions in Ireland. His first church was founded in Saul, County Down, Ireland, inside of a small barn. From there, his life and legacy grew.
Another interesting element worth noting is that legend has it that Saint Patrick used the shamrock to explain the trinity to people — something that explains why the shamrock remains a symbol of St. Patrick's Day.
It seems to be Saint Patrick's missionary work that is most noteworthy, though. As the BBC explained, "St. Patrick's value doesn't really come from the historical details but from the inspiration of a man who returned to the country where he had been a child slave, in order to bring the message of Christ." That's a powerful legacy!
READ ALSO: Happy St. Patrick's Day! Here's Why We Celebrate
Saint Patrick's Day History
So, this all brings us to our next point: How did Saint Patrick's Day originate — and why do we celebrate Saint Patrick's Day? As for the second question, it's clear St. Patrick was a fascinating man who had a major impact on the spread of Christianity.
And since he died on March 17, that date was chosen to commemorate his life and work. But let's more specifically address that pressing question: How did Saint Patrick's Day originate?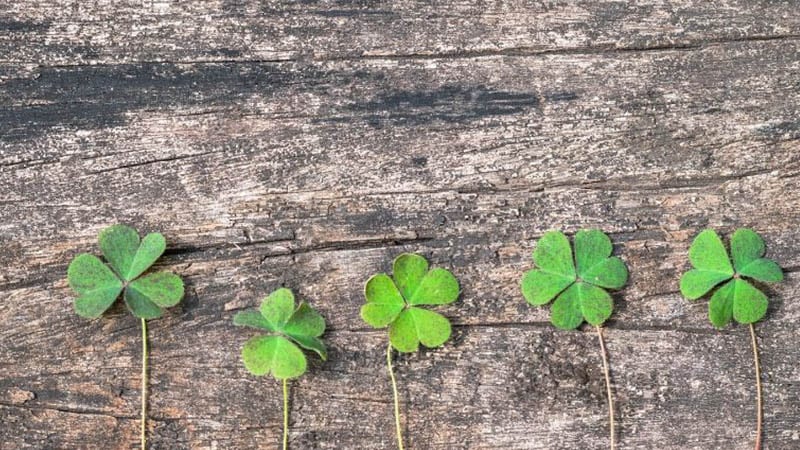 St. Patrick's Day came many centuries after the patron saint died. The holiday itself was thought up by an Irish Franciscan friar named Luke Wadding, who lived from 1558-1657.
So, if you're wondering, "Why do we celebrate Saint Patrick's Day?" you can really thank Wadding and his legacy. You can read more about Wadding and his efforts to honor St. Patrick here.
Saint Patrick's Day Movies
With all of that interesting history in mind, you might be looking for some Saint Patrick's Day movies to stream to get a bit more information on the patron saint, the holiday and plenty more.
There's a captivating series titled, "Thin Places: A Journey Through Celtic Faith," which offers insight into a group of heroes whose faith shook nations with the gospel of Christ during the Dark Ages.
Watch these shows and series and thousands of other entertaining and inspiring movies and TV shows right now with your free Pure Flix trial.