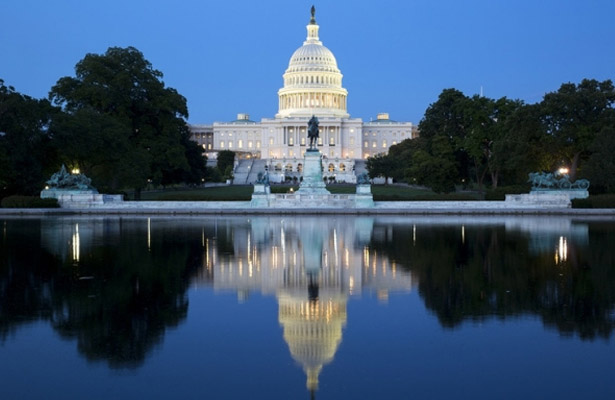 Did you know that there are countless places throughout Washington, D.C., where biblical scriptures and references are hidden in plain sight? From the proclamation in John 8 that the "truth will set you free" to a statue of the Apostle Paul, these scripture-themed inscriptions, statues and references are inspirational, captivating — and surprising.
Dr. Seth Pollinger, the director of museum curatorial at the Museum of the Bible in Washington, D.C., recently revealed some of the intriguing locations while speaking with PureFlix.com's "Pure Talk" about Washington Revelations, the museum's innovative, 4D experience.
Read Also: Hobby Lobby Family Reveals a Biblical Lesson We All Need
"You feel like you're flying throughout Washington," Pollinger said of the Washington Revelations simulation experience. "So, you get the simulation of the air and the smells .. seeing places where the Bible is inscribed around town, and then you'll come back to the museum."
These inscriptions and references are truly fascinating, especially in light of the modern debate over the separation of church and state — a discussion Pollinger said is quite different today than it was when some of these inscriptions and statues were placed around Washington.
Watch Pollinger reveal the locations of some of these biblical inscriptions:
Washington Revelations shows museum viewers just some of the unique locations. The text of John 8 — "the truth will set you free" — is placed inside Union Station, the main train hub in Washington, D.C. And this only scratches the surface of the biblical lessons that are present.
There's also the imagery of Moses holding the Ten Commandments at the Supreme Court, and a statue of the Apostle Paul at the Library of Congress. And it doesn't end there.
"You visit Dr. [Martin Luther] King's memorial … [and] it's got a quote from Amos," Pollinger said. "[King] was known to quote from the Hebrew prophets, of justice flowing down like mighty streams."
Read Also: How Much Does the Bible Impact Pop Culture? You'll Be Surprised
Pollinger said Washington Revelations doesn't cover every biblical mention in D.C., and that the museum hopes to inspire people to go out on their own and look for others.
"We feature 13, but there are more," he said. "We featured some, but part of our goal is just to get people excited to look around town."
The Museum of the Bible is filled with fascinating exhibits, including one about pop culture and another about the life of the late Rev. Billy Graham. Be sure to tune into our Facebook page for more episodes of PureFlix.com's "Pure Talk" for exciting interviews with actors, pastors and other world-changers.
And as an added bonus, annual PureFlix.com members are able to claim a free ticket to the Washington Revelations experience for each paid admission at the Museum of the Bible. Click here to redeem your offer.