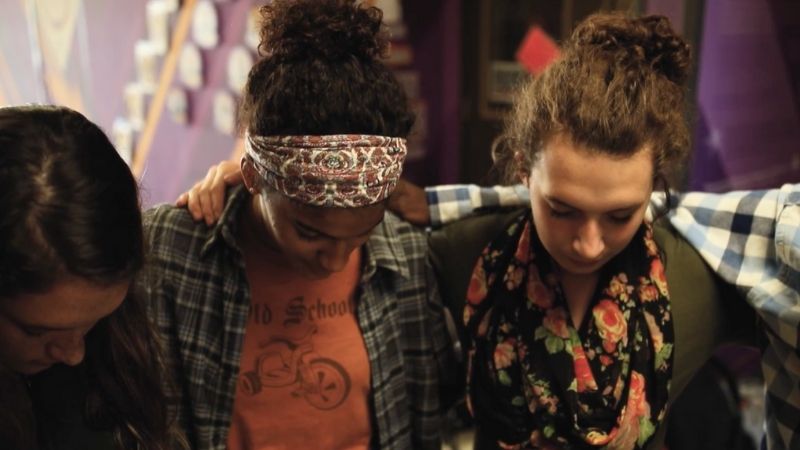 Students and principals at an Indiana high school are crediting prayer for helping to totally transform both academics and civility among members of the student body.
Claim Your Campus, a group that encourages kids across America to pray for their schools, released a recent video showing students and an administrator at Marion High School in Marion, Indiana, revealing how prayer has totally changed their school.
CHECK IT OUT: An Entire Library of Homeschool Curriculum
The defining moment came when students at Marion High School — an institution that has struggled with academics and frequent fights — decided to buckle down and pray for positive academics, less violence, and more bold Christ followers.
"When I got here, we were averaging a fight probably every few days," Principal Keith Burke said in a video interview. "Kids were thinking that fighting was OK."
Watch to see how prayer transformed Marion High School:
In the end, though, Burke said prayer ushered in something transformational, with the school soon becoming A-rated in academics and with those fights nearly disappearing.
WATCH: Watch PureFlix.com's Library of Wonderful Educational Content
"We, as administration, like to think it's because we have all the answers but that's not the case," he said. "It's been nothing short of extraordinary ... students caring for each other, students praying for each other and students doing everything they can to show Christ's love for each other."
Amonte, one of the students involved in the prayer effort, perhaps said it best when he proclaimed, "I believe strongly that prayer equals change."
Find out more about Claim Your Campus and the upcoming Claim Your Campus national event here. And for more inspirational educational content, be sure to check out our PureFlix.com library. There are tons of titles you can stream right now with a free trial!