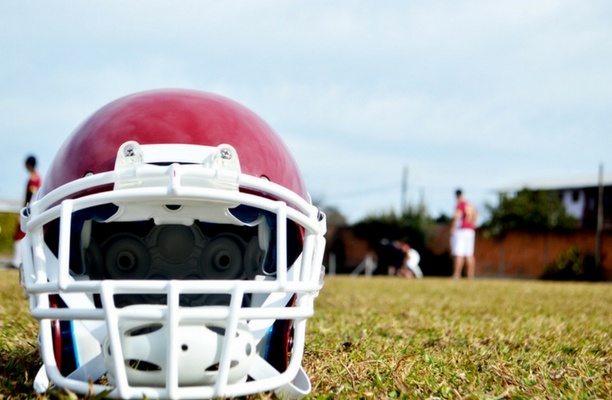 Homeschool sports leagues are few and far between. What if your child had the opportunity to play sports at the local high school? Would you take advantage of it? Consider the example set by Tim Tebow. If you don't know what he has to do with homeschoolers, let me explain.
As a homeschooler in Florida, Tebow was permitted to play football at the local high school because of a law that was passed in 1996. He went on to play football for the University of Florida Gators where he broke records and led his team to victory time and again. In the first round of the NFL draft, Tim was chosen by the Denver Broncos. Later, he joined the New York Jets.
Due to his incredible success, there are now 35 states that have enacted "Tim Tebow" legislation or "Tebow Laws" which state that homeschoolers should be permitted to play recreational sports at their local public high schools. Fifteen more states are trying to pass the same type of legislation.
Each state has slightly different stipulations written into their legislation by which homeschoolers must abide. For instance, in Alabama, any homeschooler who would like to play sports at their local public high school must take a standardized test, given at the public school, under the supervision of a public school certified testing instructor. Once the standardized test has been completed, the student must then enroll in at least two classes on that particular campus before they can participate in any athletics.
The legislation that is up for vote in Texas would require the homeschooled student's parents to provide "grades" for every grading period from then on.
As a homeschooler, I see the benefit of allowing my children to participate in organized sports with the local public school. Where else can they play if there is not a league specifically for homeschoolers and I know my child has the ability? Besides, I pay taxes for the local schools, so why shouldn't my children be allowed to join an organized team sport, if they are physically able?
You may say, "It's just a little bit of oversight from the state. What's the harm?" When you allow the school district to dictate where and what your child is learning, when they are given the power to have a say in your child's education just for the sake of playing sports, you lose some of the freedom you enjoyed as a homeschooler. Most homeschool families would rather not have any oversight from the local government. They would agree that less government oversight is what they seek, not more. In fact, there are numerous homeschoolers who vehemently oppose this particular legislation.
Tebow's parents made the decision to allow him to play sports at the local high school. If they had not, he may not have had the same opportunities in life. If you have children with athletic ability, you'll need to decide which is more important, having complete freedom or giving a little to get a little.
For more great homeschooling content, PureFlix.com has partnered with The Old Schoolhouse to provide families like yours free homeschooling resources with just a few clicks.