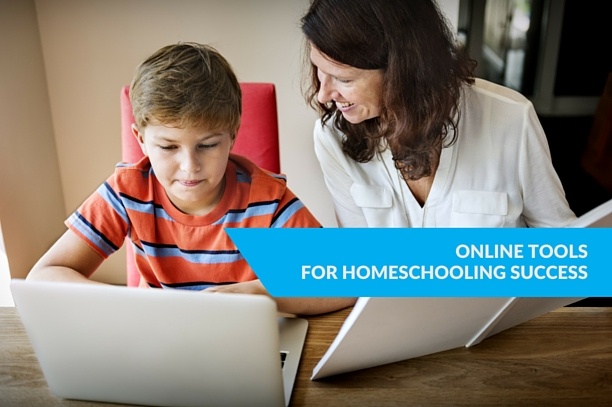 Thanks to the Internet, the ability to homeschool has become a viable option for countless families. Gone are the days when mom or dad had to become an overnight expert on K-12 subject material in order to teach. Whether you're a homeschooling veteran or just getting started, here are some of the best online tools for homeschooling success:
Homeschooling Information
For ideas on everyday learning, community groups and events for homeschoolers, and so much more, check out the websites below. You'll find that some state-based sites are useful no matter where you live, and realizing you're not alone as a homeschool parent is a huge encouragement.
Texas Home School Coalition (THSC)
Even if you're not in Texas, THSC is a fabulous resource for homeschooling parents. With advice on getting started, curriculum suggestions, parent forums, and information on homeschool conferences, the THSC's website is a wealth of homeschooling information.
An interactive calendar greets you when you click on to the Christian Homeschool Hub's website. For homeschooling ideas, forums, and downloadable resources, CHSH is your one-stop shop.
Advice for New Homeschoolers From Homeschool Central
If you're just getting started, Homeschool Central has a wonderful page full of advice and links to other resources. This is a great launching pad for new families.
Looking for state-specific resources like where to find co-op groups and homeschooler events? Homeschool Central offers this state-by-state resource list.
Legal Help
New homeschoolers are often overwhelmed at the thought of navigating the homeschool legal world, but they don't have to be! There are lots of nationwide and state-specific resources available online to help make sure you've dotted your "i's" and crossed your "t's."
Home School Legal Defense Association
The HSLDA is the largest organization in the US defending parental rights as they relate to homeschooling. Offering state-specific legal advice, their website is a great resource. Membership with the HSLDA means that if your family is visited by Child Protective Services or prosecuted in any way, the HSLDA will pay for your legal defense, including all fees associated with the case.
Worried about record keeping? Try registering under an "umbrella school" like HomeLife Academy. At the end of every quarter or semester, you'll submit your child's grades for official record-keeping purposes, and your "home school" will be legally recognized as a private school education. This is especially useful when getting ready to issue your high-schooler a diploma.
Curriculum
We've got good news and bad news where curriculum is concerned. The good news is, there are countless options available online and in print for you to choose what is best for your child. The thing is, that same fact is also the bad news. If you're feeling a little unsure where to start when looking for the best curriculum, here are some great online tools for you.
Ambleside Online
Ambleside Online is a complete, free online homeschooling curriculum based on Charlotte Mason's educational philosophy. This curriculum focuses heavily on reading, but many of the books you'll be using are available for free online.
For math, science, and computer technology, Khan Academy is an unmatched resources. With video instruction and full lessons, Khan Academy is a great tutoring resource and can also be used as an entire curriculum.
The Homeschool Buyer's Co-Op has put together this extensive list of free online curriculum materials.
If you are looking for a complete K-8 curriculum option, Time for Learning is a private online school with interactive curriculum.
Want personalized help? This site allows you to email in some information about your family and your needs for advice on what resources may work best for your family.
Pure Flix Resources
There are many homeschooling resources available through PureFlix.com that you won't want to miss. Documentaries are a great way to learn new material or reinforce previously learned content, but can be expensive if purchased individually.
Pure Flix offers much more than the hundreds of movies and TV shows available on demand- we also educational titles that cover a wide range of topics. You can see what we have to offer by exploring Pure Flix's educational content or enjoying the homeschooling resources available here, on our blog:
Interested in trying Pure Flix's streaming service FREE? Sign up for your one month free trial here: PureFlix.com