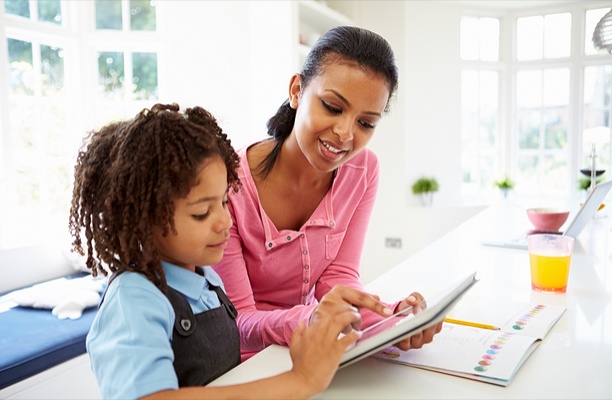 A recently released study reports that 1.8 Million students in the U.S. are homeschoolers. The report, entitled, "Homeschooling in the United States: 2012, was conducted by the National Center for Education Statistics (NCES), a branch of the U.S. Department of Education that collects and analyzes school data and trends.
The NCES collected data by having parents of 17,563 students fill out questionnaires, and found that the number of homeschoolers has greatly increased in the United States from 850,000 homeschoolers in 1999 to 1,773,000 in 2012. The years that saw the most increase were between 1999-2007.
Why the Rise in Homeschooling?
The NCES study also looked at parent's reasoning for educating at home, finding that, "Nine in 10 homeschooled students' parents reported that concern about schools' environments was an important reason for their decision to homeschool."
Read Also: 7 Money Saving Homeschool Hacks
Other reasons included the parent's desire to give their children an alternative to the education that schools have to offer, seeking a more rigorously academic or more nontraditional approach. Some parents also expressed a desire to give their children moral and religious instruction that the public school system does not provide. Research suggests that children who homeschool are less likely to leave their faith, compared to public and private schoolers.
Online Resources Make Homeschooling Easier
Thanks to the Internet, homeschooling parents now have access to online courses and resources. The NCES reported that, "About a third of middle school-level homeschooled students (35 percent), a third of high school-level homeschooled students (34 percent), and 11 percent of elementary-level homeschooled students took online courses."
Are you interested in homeschooling? Or are you a homeschooling parent looking for more resources to support your child's education? Sign-up to receive Pure Flix's free Homeschool Curriculum Resources and find out how to increase your child's learning with documentaries and resources on science, history, animals, government, and more.
Resource: 2015-2016 Christian Movie Guide