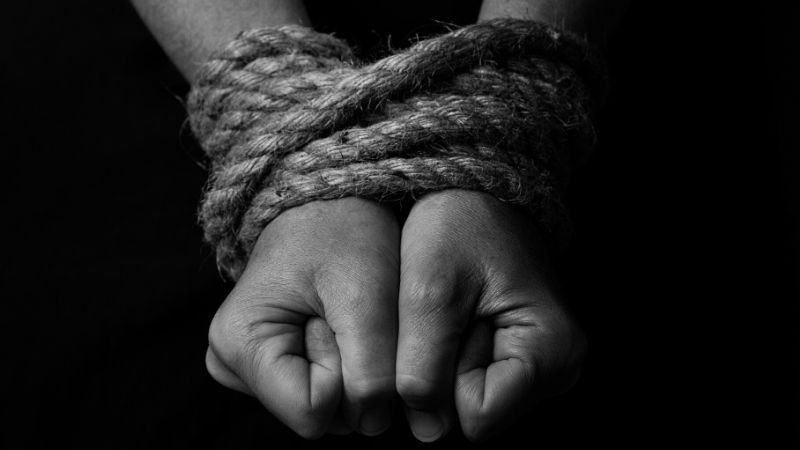 Countries around the globe will mark World Day Against Trafficking in Persons on July 30, an event that aims to "raise awareness of the situation of victims of human trafficking and for the promotion and protection of their rights."
Some people might not realize that human trafficking is still a rampant problem in our modern world, with harrowing and tragic human trafficking stories taking place all over the globe, including the U.S.
READ ALSO: 'THE ENCOUNTER' STAR'S POWERFUL REALIZATION ABOUT 'DEPRAVITY' ON TV
Human trafficking is defined as the "use of force, fraud, or coercion to obtain some type of labor or commercial sex act." It includes the tragic capture and abuse of individuals, including children.
If you're looking to better understand these issues, consider watching "Not Today" on Pure Flix, one of the gripping and powerful human trafficking movies about a young man who restores his faith as he fights to save a little girl from human traffickers in India.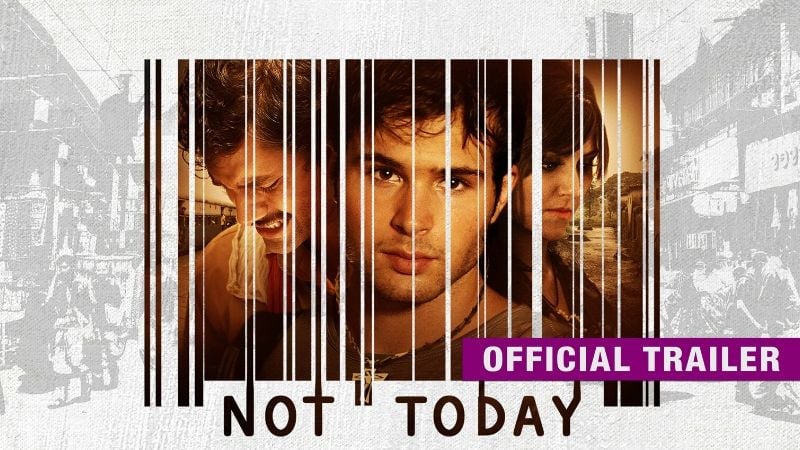 As we begin exploring these issues, as well as human trafficking movies that help shed further light on the problem, let's start by exploring some of the heartbreaking human trafficking statistics — truths that help us see the size and scope of the problem:
Human Trafficking Statistics: How Sweeping Is the Problem?
Human trafficking statistics tell us that there are millions of children, men and women who are tragically swept up into the horrific system of trafficking. Exploiters use violence, manipulation and other evil acts to trick and trap people into modern-day slavery.
There are scores of human trafficking stories, and the total estimate is that there are 20 to 40 million people today who are trapped in this system, according to Do Something.
The National Human Trafficking Hotline explains that, though we do have human trafficking statistics, we do not know the full scope of the issue, as it is underreported. That said, the organization noted:
In 2017, Polaris worked on 8,759 cases of human trafficking reported to the Polaris-operated National Human Trafficking Hotline and BeFree Textline. These cases involved 10,615 individual victims; nearly 5,000 potential traffickers and 1,698 trafficking businesses. Human trafficking is notoriously underreported. Shocking as these numbers are, they are likely only a tiny fraction of the actual problem.
The most disturbing element of human trafficking is that it brings in billions of dollars, with Fortune reporting that there is an estimated $150 billion in profit.
These facts have also been told through documentaries and human trafficking movies like "Caged No More." A description of this drama reads: "It's a grandmother's worst nightmare: Two of her granddaughters have been kidnapped. With only a forgotten laptop as a clue, she enlists the help of family members and a fascinating global hunt ensues." Watch "Caged No More" here.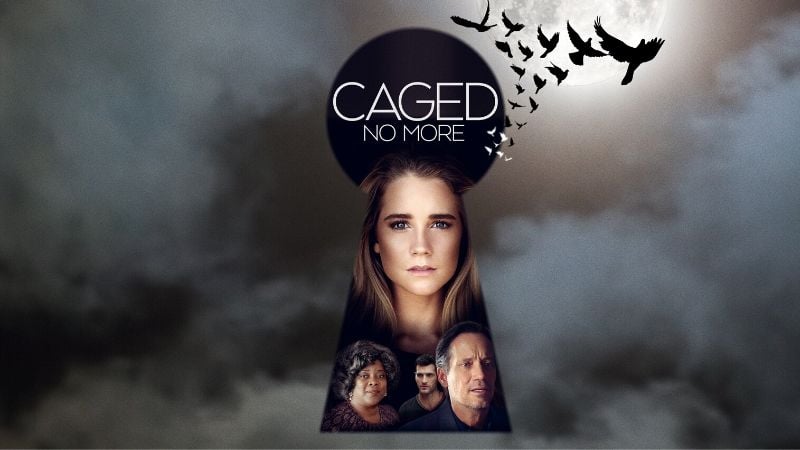 One of the surprising facts surrounding human trafficking stories is that some of these horrific incidents are unfolding right here in the United States.
Human Trafficking Statistics: The U.S.
Human trafficking in the United States is apparently such a major problem that Fortune called it an "epidemic," noting that "slavery is alive and well in the land of the free."
In 2017 alone, 9,000 cases of human trafficking in the United States were reported — a 13 percent increase from the previous year. This seems almost unimaginable in America, yet this number is likely lower than the actual cases, considering underreporting, as Fortune noted.
In 2019, the outlet reported that more than 49,000 cases were reported in the U.S. since 2007, with estimates that between 18,000 and 20,000 people are trafficked in the U.S. each year.
READ ALSO: HOW CHRISTIANS CAN FIGHT HUMAN TRAFFICKING
But that overarching 49,000 number has ballooned to 63,380 cases since that 2019 report, according to the National Human Trafficking Hotline.
When we consider these human trafficking statistics and the reality that each number indicates one of the many heartbreaking human trafficking stories after another, we must be compelled to pray and take action.
Human Trafficking Stories: Meet Alexandra
Human trafficking stories are tough to hear, but understanding people's plights is essential to helping stop this modern-day slavery.
The A21 Campaign shared the story of a Bulgarian woman named Alexandra. She fell in love with a man whom she married, but the unthinkable happened once she moved with her spouse to Italy. He sold her to a brothel and she tragically became one of the millions of human trafficking statistics.
Here's more on her plight, which included sexual abuse, violence and other unimaginable horrors:
Forty girls, 2 small rooms, and the inability to leave the brothel unless servicing a client. This was Alexandra's sudden reality. To make sure the girls didn't try to escape, their traffickers made violent examples of those who did try—beatings, fingers cut off, and one murdered—her body left in the room as a warning sign.
Alexandra escaped after three years of detainment and immediately went to the police. She went into a transition home and received medical and psychological assistance. Her life is being restored after the horror she faced.
Tragically, Alexandra is just one of millions who have human trafficking stories that should shake us to our core. The documentary "Not For Sale" is one of the human trafficking movies that explores these issues more deeply. You can watch it right now on Pure Flix.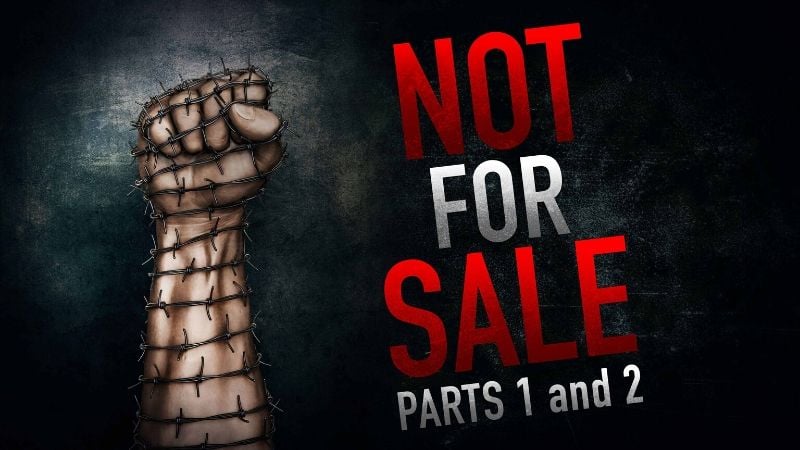 How to Stop These Tragic Human Trafficking Stories
Reading the human trafficking statistics and stories is certainly horrifying, but rather than hopelessness, there are ways to get involved to help.
Christine Caine's A21 Campaign is one organization that is working to end modern-day slavery. This organization has helped Alexandra and many others like her.
The organization is a "nonprofit organization fueled by radical hope that human beings everywhere will be rescued from bondage and completely restored." The central goal is to "free slaves and disrupt the demand." Find out more about A21 here.
We can help stop and change these human trafficking statistics when we get involved in the work that groups like A21 are doing. Also, the National Human Trafficking Hotline offers help and assistance to those who are trapped in this horrific system.
Human trafficking is unimaginable in our modern world. Let's turn to prayer and action to stop these horrors from unfolding in our cities, towns and states — and around the globe.
Watch human trafficking movies like "Caged No More," "Not For Sale" and "Not Today" to learn more about this difficult topic.