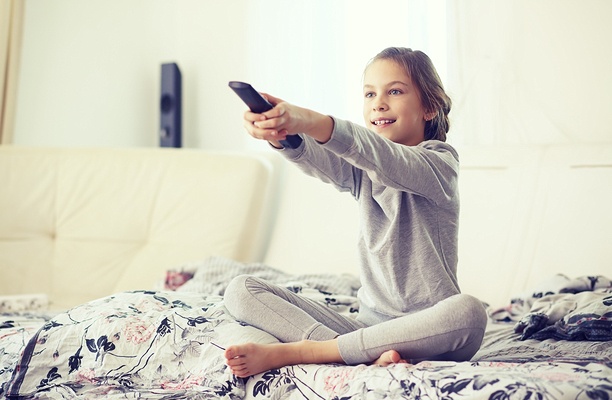 What children see on television and in movies becomes part of their life experience and impacts their development. As Billy Graham told a parent on his website, children today are "deeply influenced by television and films," even more than they were years ago. This is partly because kids watch more TV and movies now than they ever used to. Kids' TV channel, Nickelodeon, reported that today's kids average 35 hours of television-watching every week. This doesn't include time spent watching movies, video games, or the growing practice of watching videos on YouTube.
The Influence of Television on Children and Teens
"What impact will a steady diet of violence, sexual immorality, greed and so forth have on them - especially if no one instructs them otherwise?" Graham wrote. Recent studies back Graham's assertions about impact, including one study that showed that television can have an adverse impact on children, especially shows with violence, sexual immorality and foul language.
An article published in the Open Journal of Sciences in 2015 detailed the results of many studies on the impact of cartoons on children, showing that actions, attitudes and beliefs were all influenced strongly by what they saw, whether it was positive or negative.
Read Also: Creating Consistency for Children in a Christian Home
And let's face it - most of the television and cartoons kids see today on mainstream television don't portray very good examples of behavior. Even television aimed at kids and teens can be full of situations where kids show disrespect for adults, disobey them without consequences, and in some shows, engage in sexual or criminal behaviors.
Watching Christian movies helps build kids' character.
Just as movies can negatively influence character and behavior, Christian and family-friendly movies can help to build kids' character instead of hinder it. Rather than seeing their peers disrespect their parents and break rules, children can see peers that model the behaviors you want your kids to emulate, like being kind and caring to parents, siblings, and friends.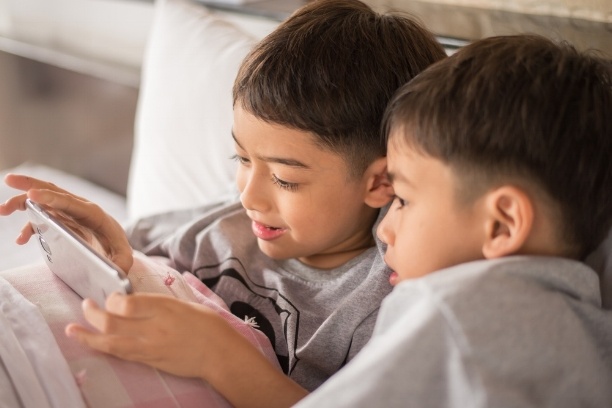 Read Also: TV Commercials Not So Family Friendly Anymore
While mainstream movies often create a world where God is either absent or attacked, Christian movies show that people can live their lives according to God's will, and that there are benefits to doing so (although bad things can still happen). Rather than showing chaos and despair, Christian movies show that God has the answers to our troubles, even if the answer is just "a peace that passes all understanding" because you know that God is there.
As parents, you know that there are many influences in the world that can lead kids to develop poor character. Many of today's TV shows and movies encourage self-centeredness, dishonesty, and even violence. Why not expose your children to faith-based and family-friendly content that will help build their character instead of damaging it?
There is a family-friendly, clean alternative to TV, Netflix, and other secular media. Become a member of the Pure Flix Digital Streaming Service today. Click Here and start enjoying thousands of Christian movies and family-friendly originals, TV shows, and educational programming online anytime, from virtually anywhere, FREE for one month.
Read Also: Top Films Now Streaming on Pure Flix