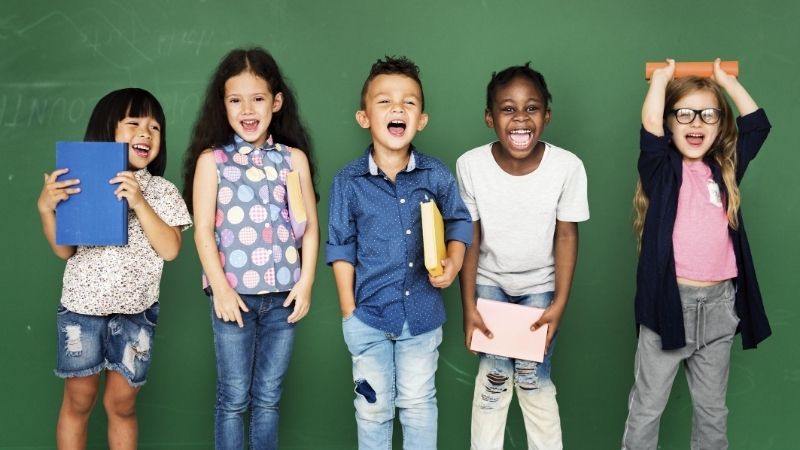 As the COVID-19 crisis continues, parents around the country have a decision to make: Will they keep their kids in schools or will they turn to homeschool programs or other homeschooling options to educate their kids?
READ ALSO: 5 EXAMPLES OF HOMESCHOOL SCHEDULES YOU'LL WANT TO COPY
In the end, homeschool online is a challenge for some, as it requires one parent to be home with the younger kids — something that isn't always possible. Still, many feel torn or unsure of how to find the right balance between work and home. No matter what you decide, we wanted to offer some tips for surviving homeschool options, should you choose to pursue them.
Whether you're engaging in remote learning with your local school district or you've chosen to partake in in-person homeschooling or online homeschool programs, we hope these tips offer some helpful guidance and ideas!
HomeSchool Options: Set a Routine
If you're choosing to be home with your children, you will need to set a routine. Depending on your level of organizational skills, this might be easier or harder for you. But having yourself and your kids (especially if you're working at your own job while also engaging in remote learning) will be key!
READ ALSO: 4 ESSENTIAL HOMESCHOOLING FACTS YOU NEED TO KNOW
Pure Flix has put together a helpful list of homeschool options for setting daily schedules. No matter how you plan to engage in online homeschool programs, consider writing out your routine and posting it for both you and the kids. This is a helpful way to keep everyone on schedule each morning (you can even review it during breakfast each day!).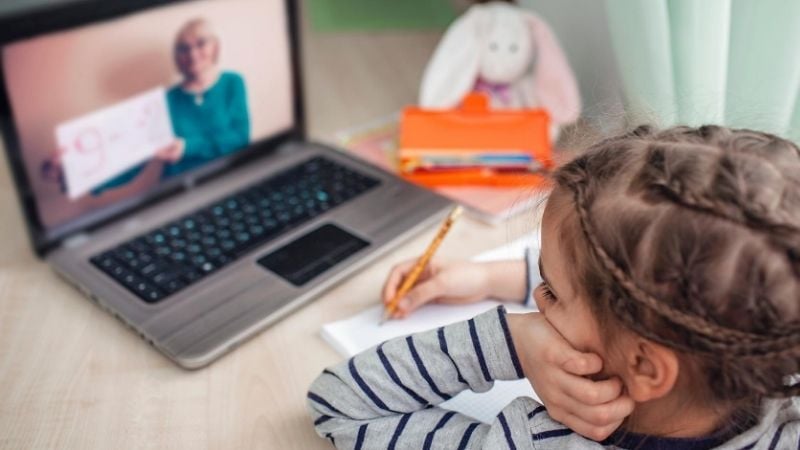 HomeSchool Online: Tap Into Free Curriculum
There are a number of online homeschool programs online as well as free homeschooling curriculum. Pure Flix has put together some amazing resources you can tap into in an effort to supplement what your children are learning.
From movies to tips and tricks, we have plenty to offer. Tap into homeschool resources on Pure Flix. Plus, here's another list of content you might want to use to supplement your kids learning!
READ ALSO: ONLINE TOOLS FOR HOMESCHOOLING SUCCESS
Homeschooling: Learn the Facts
Some parents are no doubt overwhelmed right now, especially with the uncertainty that surrounds COVID-19. Perhaps a good place to start is exploring some of the background of homeschooling before diving into specific online homeschool programs.
Pure Flix has some helpful statistics and information about how many kids are homeschooled in the U.S., why people homeschool and a plethora of other data. Here's more on how homeschooling impacts kids, and what you can expect.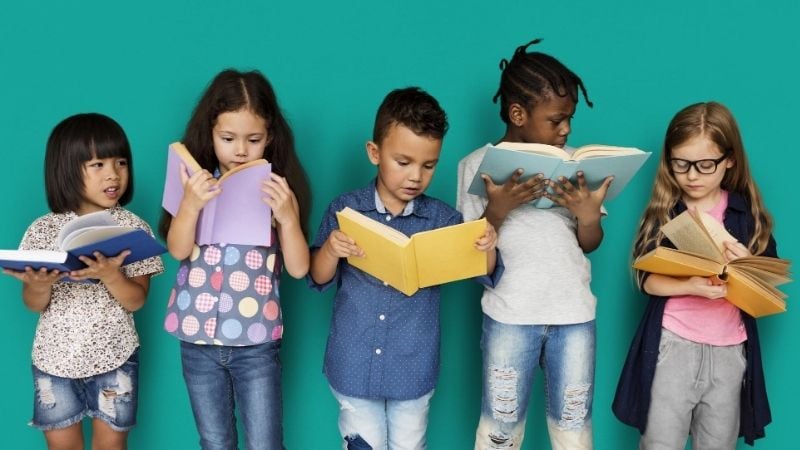 Getting Started With Homeschool Programs
Once you have a good understanding surrounding what homeschooling entails and how homeschool options might work for your family, you might be looking for more specific guidance.
From state resources to legal help, here are some organizations that can help get you started with homeschooling.
Have a Designated Spot for Home School Online
Actress Sam Sorbo homeschools her kids and one of the tips she shared on "The Pure Flix Podcast" is for parents to have a set location inside the home where they educate their children.
"I highly recommend that you have a designated area in your house ... that is where your school takes place, at least at the start of every day," Sorbo said, likening this space to an educational "headquarters" of sorts. Listen to (and read) some of her other helpful tips.
READ ALSO: 8 POWERFUL BACK-TO-SCHOOL PRAYERS FOR KIDS AMID THE COVID-19 PANDEMIC
Start Your Search for Homeschool Programs
At the end of the day, only you can decide what's best for your child. You might be choosing public school remote learning, but if you're looking for other options, it's a good idea to get online and start searching.
Look for local homeschooling options and well-known online homeschool programs that fit your needs and budget. Liberty University online academy is one such option, though there are others. It really all boils down to you sitting down to consider what home school options you need, the level to which you can be hands-on, etc.
As we come to a close, remember: keeping a schedule will save your sanity. So, put that tip front and center! And let's not forget to pray for our kids and our communities. If you're looking for a place to start, consider these back to school prayers that are broken down by educational level.