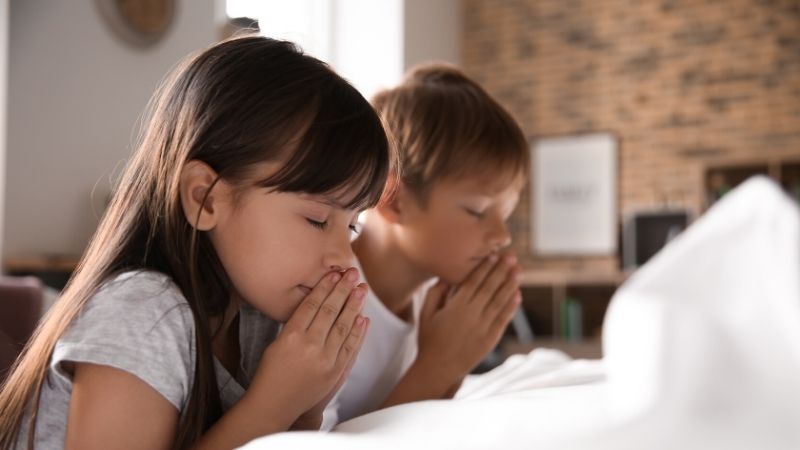 With churches shut down or limited in some areas of the country, an important question emerges: How do we keep our families spiritually rooted when our typical church routine is upended?
Even with some churches open, youth and child programs are sometimes still closed or severely limited, impacting parents' efforts to build spiritual growth in children. But if you're looking to build a biblical worldview and to raise a child in the way God intends, don't despair.
READ ALSO: 20 BIBLE VERSES ABOUT STRENGTH: GOD'S WORD ON FAITH IN HARD TIMES
We have some important tips to keep in mind as you navigate the current closures and struggles.
How to Raise a Child in the Way God Intends
The first thing to remember as you consider spiritual growth in your family is that it all starts in the home. Yes, church is important for learning, growing and community, but church isn't the only way to help your kids build and develop a Christian worldview.
Building up solid Christian parenting skills and teaching our kids well at home is what really matters.
If we don't set solid roots and practices when it comes to how to explain religion to a child or how to raise a child in the way God intends, then no amount of church, Sunday school or youth group will help.
So, in the era of COVID19, we must remember that a biblical worldview starts with putting faith into action inside our homes. Spiritual growth is key.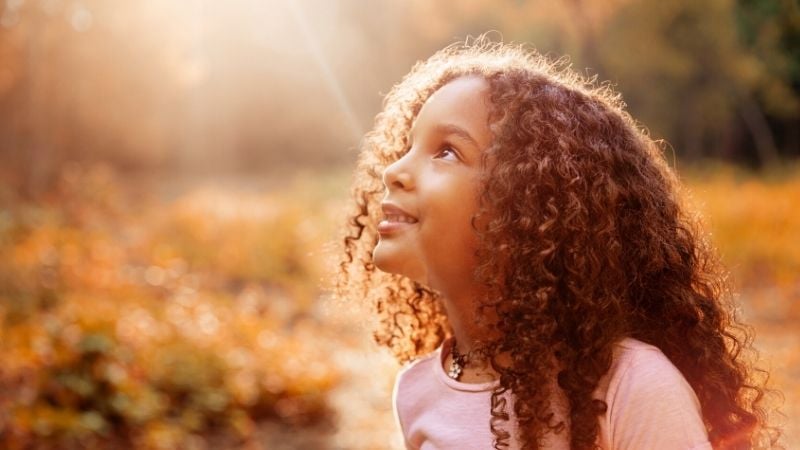 Creating a Biblical Worldview: Spiritual Growth
Let's explore the specific ways we can instill a biblical worldview and spark spiritual growth in our children. First and foremost, it's important to start and end the day with the Lord.
Consider grabbing devotionals (we have some resources you can download for free here) or books that you can start the day with — and devotionals you can use at night.
There's no shortage of available content out there that helps you raise a child in the way of the scriptures. These resources can be especially helpful if you're looking for tips on how to explain religion to a child. A simple Amazon or Google search will spark a plethora of resources.
READ ALSO: GET FREE BIBLE-BASED RESOURCES FOR YOUR KIDS
Christian parenting becomes easier when you begin the day with prayer and reading. This sets things on the right foot and helps spark spiritual growth. Then, before bed, turn back to reading resources and conversations that can help show your children how to see God.
Creating a Biblical Worldview: Prayer
Prayer is absolutely essential for spiritual growth. Teach children to pray with gratitude, to offer invocations for others and to seek God for all decisions, big and small.
One of the most important Christian parenting tips in this arena is to simply be consistent. Integrating prayer into morning and evening routines is great, but don't hesitate to do the same during the day!
Prayer is an amazing way to connect with God, and it's one of the most essential ways to speak spiritual growth in our children.
If you're not sure where to start on the prayer front, Pure Flix has an amazing guide that offers insight and examples of all sorts of prayers — morning, night and topical invocations for the whole family. You can find some nighttime prayers for kids here as well.
READ ALSO: 25 ENCOURAGING MORNING PRAYERS TO BEGIN YOUR DAY
How to Foster Spiritual Growth: Kids' Media
One of the other key areas for helping spark spiritual growth is to ensure that your kids are watching, reading and listening to is kingdom-minded content.
Media has a profound impact on us all, which is why content with a biblical worldview is essential, particularly for those looking to raise a child in a God-honoring way. Pure Flix offers thousands of TV shows, movies and original content that is geared toward kids and families, alike.
This faith and family-friendly entertainment helps transform hearts and minds and spark spiritual growth (plus, there's content for adults and kids, alike). You can try Pure Flix with a free trial today.
In addition to Pure Flix, there are countless podcasts and other elements available that can help children learn more about God and help parents raise a child in the way the Lord would want.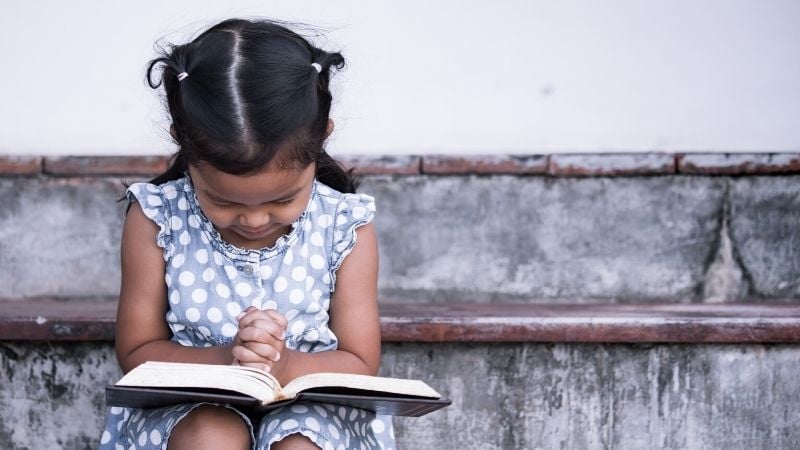 Creating a Biblical Worldview: Set an Example
It can be difficult with churches and resources being less available in some areas, but when we remember that spiritual growth starts in the home we recognize that the responsibility is ours as parents.
READ ALSO: 4 CHRISTIAN CARTOONS YOUR KIDS WILL LOVE
Building a biblical worldview and being successful with Christian parenting is all about heart, consistency and example-setting. When our kids see us having quiet time, thanking God, praying and living out the gospel in our communities, we stand the best chance of teaching through action.
So, as we enter into what could also be a very chaotic school year, let's remember to turn to resources, prayer and keep an eye on what our kids are watching and hearing.