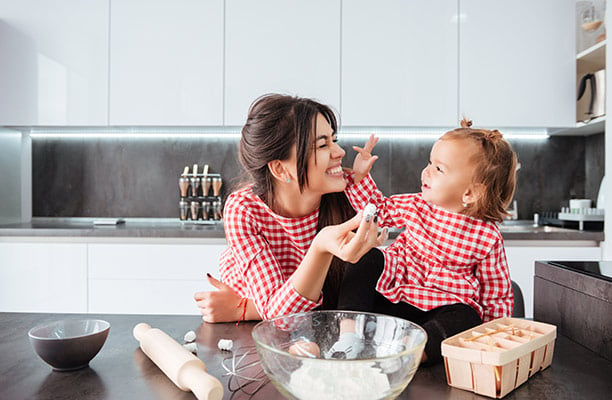 How do you get dinner on the table when your feet ache, your toddler is crying on your hip, your spouse is running late, and the phone won't stop ringing? Sometimes it's hard to face the dinner race day after day. A few life hacks can reduce the stress and help busy moms get it done.
Cut Prep Time
When you have to get dinner on the table fast, you don't have time to thaw, chop, or marinate. Choose recipes that feature easy-to-prepare ingredients and can go from the refrigerator to the table in a minimum amount of time. Build a collection and rotate through them so you don't waste time figuring out what to cook. Save your elaborate cooking for the weekends when you have more time.
When you do have to prepare ingredients, double the quantity. Chopped vegetables and shredded cheese will keep for several days. Plan recipes that can incorporate the same fixings into something new.
Read also: 5 Sanity-Saving Homeschool Mom Hacks
Use Cool Gadgets
Here are a few time-saving tools that are well worth the investment: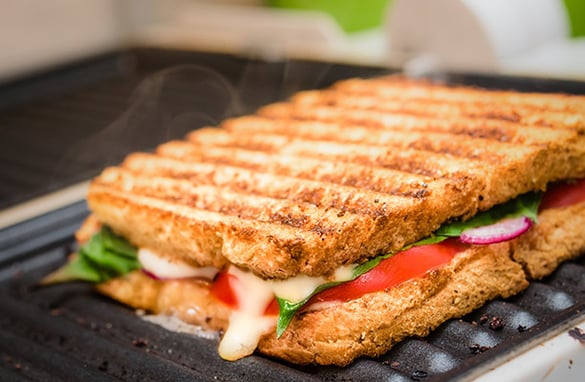 This programmable pressure cooker has a cult following because it lets you cook 2 to 6 times faster. Toss in the meat, even if it's not thawed. Add vegetables or sauce, press a button, and walk away.
Save the time you spend chopping and shredding. Grate cheese, chop nuts, or slice potatoes in seconds.
Toast the bread, melt the cheese, and cook the egg all at the same time. Have breakfast for dinner one night a week.
Fix Plates Faster
Even with clever planning, things still get stressful at the last minute. If you're tired of watching everything get cold while you carefully slice your toddler's meal into bite-sized pieces, chop meat and veggies with kitchen shears. Some even come with multiple blades for three times the efficiency.
Get Inspired
Sometimes, the hardest part of cooking is looking at a fridge full of ingredients and feeling like you've run out of creative ideas. Discover new recipes that will make your time in the kitchen easier (and your taste buds happier!) with "Simpleigh Cooked," or even get the kids involved with "Kids Cooking for Kids."
Give Yourself a Break
Not every meal has to look like it was prepared at a gourmet restaurant. A night or two a week, choose something fun and easy.
Spaghetti and diced hot dogs mixed together might not look impressive, but your kids' faces will light up and you won't have to fight over spinach. Put canned sauce, shredded cheese, and leftover diced vegetables on French or Italian bread and slide it in the oven to serve homemade pizza, or use your waffle maker to make grilled cheese sandwiches.
Use Your Screen Time Wisely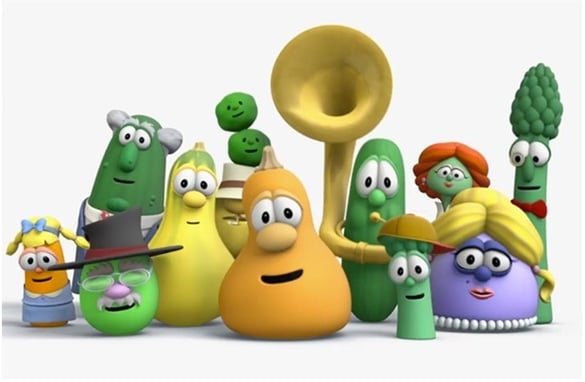 No, the TV isn't a babysitter, but a little bit doesn't hurt, especially when entertainment is positive or educational. Save kids' screen time for evenings when you're busy preparing and cooking.
Keep them laughing and singing with "VeggieTales", or teach biblical values through "Animated Stories from the Old Testament". Nourish their hearts and minds while you prepare good food for their bodies.
Older children can use the time you're preparing meals for learning. The Drive Thru History® American History Quiz Series is a free resource available online for homeschoolers or parents who want to teach their kids more about American history. It offers quizzes and discussion questions that make grade school-learning fun. Start the free Drive Thru History: American History Quiz Series today.