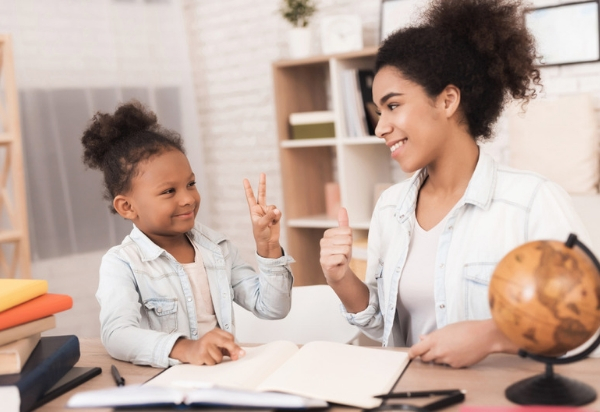 If you're interested in homeschooling pros and cons or in gaining information on how you can begin home schooling your children, there are a plethora of resources online.
Pure Flix offers an entire library of homeschool curriculum resources that you can dive right into. Some of you, though, might simply want some more information on homeschooling statistics and what it means to home school.
READ ALSO: An Entire Library of Homeschool Curriculum, Free
So, the purpose of this article is to highlight some of the data surrounding homeschooling in the U.S., and some places you can go for guidance getting started. Let's dive right in!
How Many Kids Are Homeschooled in America?
The answer to this question is perhaps one of the most important homeschooling statistics.
Current data for the 2011-2012 school year presented by the The National Center for Education Statistics (NCES) shows that about 3 percent of America's school-aged population were homeschooled.
READ ALSO: 5 Examples of Homeschool Schedules You'll Want to Copy
Some sources say homeschooling is on the rise, and that in more recent years this has translated out to about 2.3 million children.
"Since 1999, the percentage of students who are homeschooled has doubled, with significant increases seen between 1999 and 2003 and 2003 and 2007," NCES noted.
Why Do People Homeschool?
As people weigh homeschooling pros and cons, there is much to consider. Parents must carefully reflect on all options, regardless of whether they choose public, private or home school.
It might be helpful to know why parents homeschool — and this is something that homeschooling statistics can actually tell us.
NCES notes that 91 percent of homeschool parents said "a concern about the environment of other schools was an important reason for homeschooling their child." While other reasons were given, this was the most prevalent.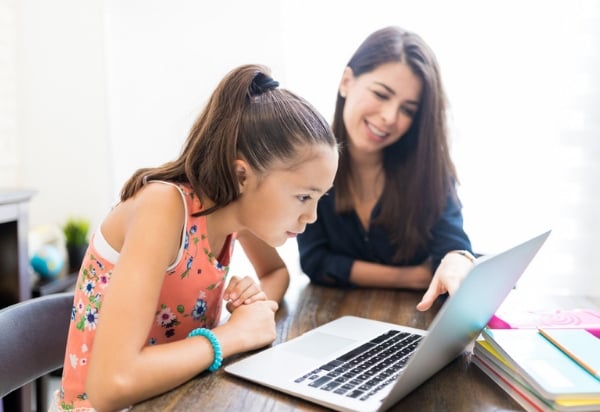 But the interesting homeschool statistics don't stop there. Nineteen percent of parents cited dissatisfaction with academic instruction at other schools and 17 percent noted their quest to teach their kids about faith, while 21 percent cited other reasons surrounding distance, travel, family time and financial considerations.
How Does Homeschooling Work?
After looking at the ins and outs of home schooling, you might want more information, but sometimes it's hard to know where to start. Pure Flix is here to help provide some supplemental resources once you embark on the homeschool journey.
But perhaps you simply want to know how to start your journey. Great Schools has a wonderful write-up about important questions you need to ask as you weigh homeschooling pros and cons for your family. One of the main considerations is legalities.
READ ALSO: 5 Great Christian Homeschooling Resources
As you start the home schooling process, it's good to know your rights. And that can vary by state. Great Schools has more:
Laws on homeschooling vary from state to state. Some states just ask to be informed that your child is being homeschooled, others mandate specific curriculum guidelines, and still others require homeschool students to take state standardized tests. Homeschool parents are ultimately responsible for their child's education, so becoming aware of your legal rights and limitations is important.
Be sure to do your research at the state and local level. Some school districts might even support you as you seek curriculum and look for ways to collaborate for specials, events, after-school activities and other homeschool needs.
How Does Homeschooling Impact Student Achievement?
Some might debate over homeschooling statistics and the realities of the educational choices parents make, but one question you'll likely have as you weigh homeschooling pros and cons is how homeschooling impacts student achievement.
Dr. Brian Ray of the National Home Education Research Institute believes that homeschool kids score on average "15 to 30 percentile points above public-school students on standardized academic achievement tests."
Ray contends that home schooling can help kids perform better on achievement tests — and that it doesn't matter what level of education these kids families have or what income the parents make.
Some researchers say the research is unclear, but that's something parents should research independently, as it's an essential consideration.
If you're looking to get started in home schooling your child, head over to the Home School Legal Defense Association for some tips on how to get the process started. And if you're looking for some great supplemental content, Pure Flix has you covered!
And with a free, 30-day trial of PureFlix.com, you can access thousands of educational videos, TV shows, documentaries, movies and much more. Test drive PureFlix.com today!