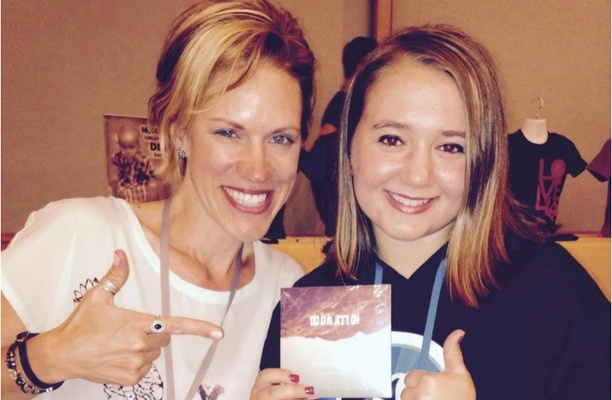 Who better to talk about the secrets of Hollywood than a former actress turned homeschool mom? That's exactly what Tina Marie Griffin is doing with her new interactive livestreaming show, "Hollywood Insider." With more than two decades working in and around the entertainment industry, Griffin noticed an interesting trend: Celebrities that starred in obscene or violent films were sheltering their own children from the very movies they were making.
This lead Griffin to create a presentation, which she calls "Hollywood Exposed" and shares at youth conferences, church events, music festivals, and more. She told Pure Flix Insider:
I would ask [celebrities]... 'I'm sure you shelter your kids, right?' And they all said, 'Yes of course!' And many of them say the projects they've worked on or produced, that they would not allow their own kids to watch.
I've never met one celebrity that says, 'Oh yeah, my kid can totally watch the movie I just shot.' It was always, that's my job, it's how I get my paycheck, it's not me in real life, and no my kids are not allowed to watch it.
I knew that was the eye-opener for the show.
Many parents are becoming increasingly aware of the effects that media and technology have on their children, and Hollywood parents are no exception. Studies have shown that television significantly impacts children, who are simply more impressionable than adults. "Monkey see monkey do" extends to the screen, and in a world where violent, sexual, or other inappropriate content seems prevalent, many parents are left wondering how to navigate this maze.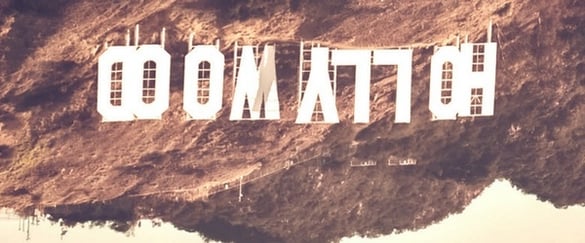 Read Also: 7 Tips to Protect Your Kids From Bad TV
Even media sources billed as "safe" or "kid-friendly" can contain content that parents find shocking! The good news is, you don't have to shut off the Internet and barricade your kids in the house to stay safe. While technology presents its challenges, the other side of this double-edged sword is incredibly positive.
Griffin explains:
Technology allows us, in this digital age, to reach the masses for Christ. We can't refrain from technology and have the same impact for growing God's kingdom. So we need to use technology.
At the same time, tech brings a lot of dangers if we're not being careful...we need to know how to use it in order to grow the kingdom. We should not be afraid of it, we have to stay ahead of the game with technology and know what's out there.
And Griffin's mission is to show parents what is out there in the technology and media world, and equip them with the tools they need to open communication with their kids and keep their families safe. To that end, she's created pop culture alerts to help you stay ahead of the curve, and frequently interviews guests on "Hollywood Insider" that help you learn how to talk to your kids about technology.
A recent episode of Hollywood Insider featured PureFlix.com CEO Greg Gudorf, and discussed the easiest ways to access entertainment that you can trust.
Read Also: How to Find Family-Friendly Movies You Can Trust
While many remain silent, this homeschool mom is taking on Hollywood head-on. Find out more about Tina Marie Griffin at CounterCultureMom.com, and be sure to watch Hollywood Insider live on Tuesday afternoons, right from Facebook.