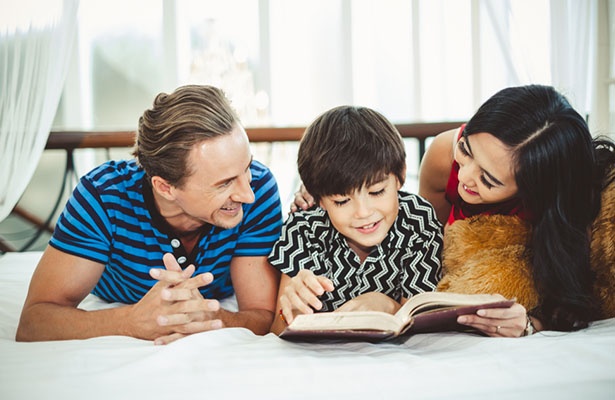 There was a time when Christianity was integrated in all public education. Prayers in school were as common as the Pledge of Allegiance, and many schools taught directly from the Bible. Today, there's an emphasis on "the separation of church and state," and prayer in class or even before sporting events is discouraged, if not outright banned.
Many parents feel that secular education is sometimes hostile towards their faith. In some states, such as California, students are taught values that directly contradict what parents are teaching at home. For instance, Lesbian, Gay, Transgender, Queer, Intersex and Asexual (LGBTQIA) education is a compulsory part of California sex education for some students as young as kindergartners, and abortion education may be included in later grades.
When Christian values are undermined directly and indirectly in the school system, how can parents ensure their children learn about God at home? Homeschooling is an option that is increasingly popular, but it may not suit every family. That's why resources in addition to a traditional education are crucial for spiritual education. Here are some great ways to incorporate Christian education into your child's schooling:
Sunday School
Going to church together is not only great family time, but an important part of building your children's Christian theology. Sermons are great Christian teaching tools, but churches that offer age-specific Sunday Schools are a great foundation. Hebrews 10:24 says, "And let us consider how we may spur one another on toward love and good deeds, not giving up meeting together, as some are in the habit of doing, but encouraging one another…"
Church is not just encouraging for adults - it is foundational for Christian children. So the next time you just want to sleep in, consider that Sunday School is more than just a Sunday routine - it's a part of the Christian education you're trying to develop for your children.
Read Also: Complete Round Up of Free Sunday School Lessons
Talk Daily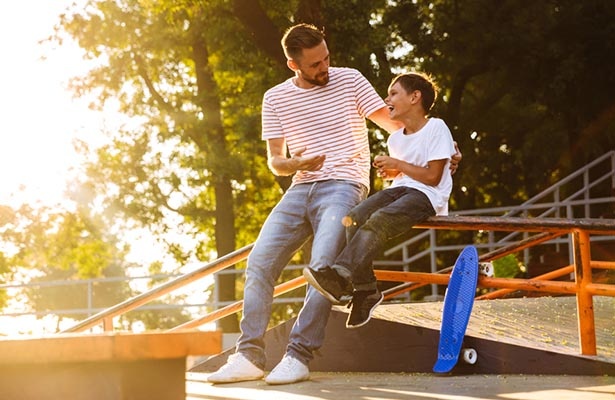 If you're unsure what your child is learning at school, be sure to talk to them daily. Ask what they're learning and help them with their homework - this will provide many opportunities to discuss how God has worked throughout human history and in nature. Proverbs 22:6 says, "Train up a child in the way he should go, and when he is old he will not depart from it."
The discussions you can have with your children based on what they're learning are invaluable. For example, if your family believes in a young-Earth creationism view of Genesis, you may object to some science curriculums. Instead of ignoring the mentions of an Earth that is "billions of years old," point it out to your child and explain why you believe differently. This will help them learn to weigh multiple perspectives, think critically, and have a better understanding of common Christian teachings.
Curriculum Additions
Apologetics are "reasoned arguments or writings in justification of something," and Christian apologetics are at the heart of Christian education. You can find lots of kids' apologetics resources online and in Christian bookstores that will help prepare your children to defend their faith. Here are some of our favorite resources from PureFlix.com:
Family Bible Study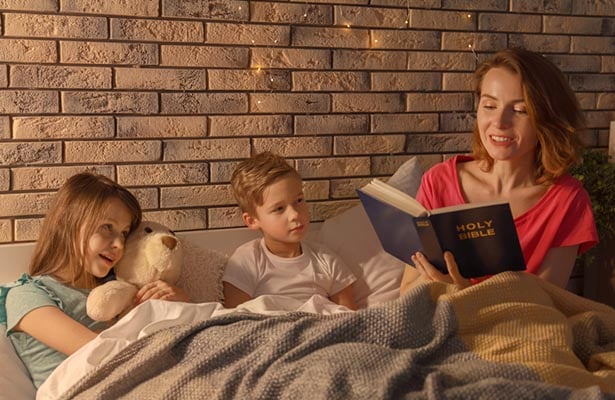 Nothing beats family time. Children learn the most by following your example. Family Bible study is a great way to show that you and your spouse prioritize God, and is a great opportunity to make learning about Jesus fun!
One creative idea is to use a resource like the "Christian Movies that Teach the Fruit of the Spirit" eBook to pick a family movie and discuss the Christian values seen in it.