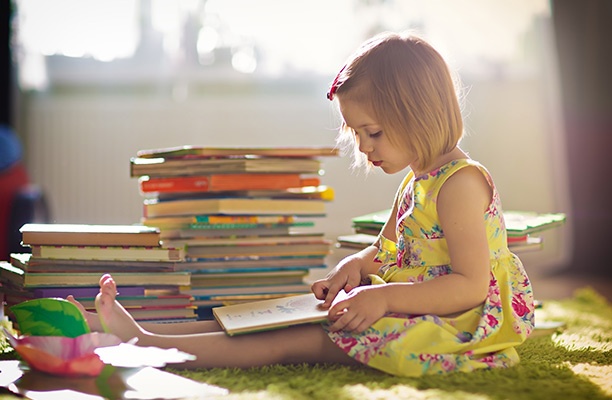 There is something special that comes with a child opening up a book and allowing his or her imagination to play the scenes in their head. In addition, reading promotes many skills such as language, vocabulary and concentration.
Each year on March 2, the National Education Association sponsors and promotes National Read Across America Day. The program is designed to celebrate, raise awareness and motivate children to read. Resources and activities are available to promote reading throughout the year.
Quality Reading Time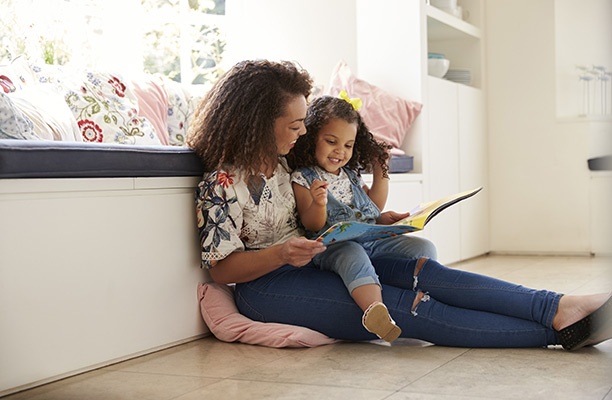 Creating quality reading time with your children is easier than you think. Keep the following tips in mind to make reading fun and exciting:
Consider the time. Take into consideration your child's attention span and the household schedule. Keep reading time short enough that you leave them wanting more. Reading a few pages of a book or just one chapter for older children will build suspense and excitement for the next reading session.
Give them a say. Asking your child what they want to read will help them feel a part of the process. Offer suggestions and then let them have the final say. Just be sure to only suggest things you're OK with them reading!
Make it interactive. As you're reading, stop and ask questions that get them thinking about the story and material. Questions such as "What would you do?" can spark a great discussion and help you learn more about your child, too.
Find fun locations. Reading in bed is nice but there are lots of fun and creative places to make reading time magical. Snuggle up in a hammock. Hang out together under a tree. Build a fort in the living room and crawl in with a flashlight.
Encouraging Reading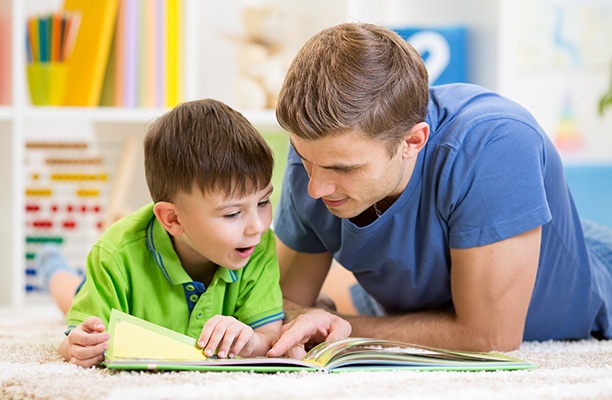 Today's children are surrounded by exciting technology and video programming. Walking through the shopping mall is an audio-visual wonderland. Many restaurants have televisions hanging on the walls. Getting some children to sit still long enough to read a book can be a challenge.
The American Academy of Pediatrics encourages quality reading time with children. One of the ways they suggest engaging young readers is to "animate the reading" by using puppets and funny voices.
Videos to Promote Reading
Another way to animate reading is to use video. This might sound strange at first. Why would you use video to promote reading? It is critical to understand that there are four different learning styles. If your child is a visual or auditory learner, using video to support their reading efforts may be just what they need.
PureFlix.com offers wholesome movies that are also books. The much-loved Veggie Tales movies engage children while promoting reading. Have your child sound out the words in the book to practice reading and vocabulary. One finished, watching the same movie back can be effective in helping your child to turn all of those words in to a story. When children fall in love with characters they see in movies, they will be motivated to read books with the same characters.
For more videos to promote learning as well as thousands of other clean children's content, sign up for a free one-month trial to PureFlix.com.