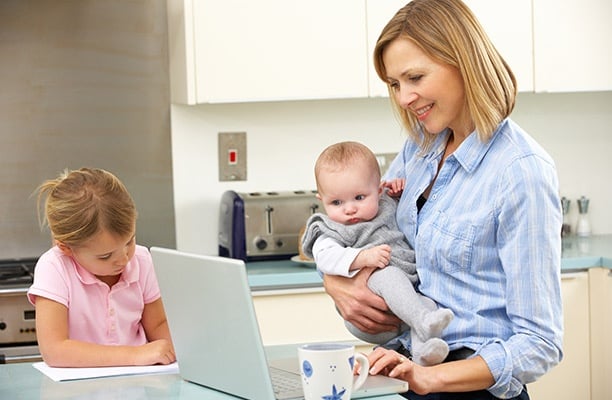 Many parents are afraid to try homeschooling for fear of not being able to juggle parenting and teaching. Luckily, homeschool days don't have to be stressful. There are a few simple ways to make the task of homeschooling much more manageable – and even fun! Here are seven tips for even the busiest parent-teachers.
Read also: 5 Benefits of Ditching Public School for Homeschooling
Follow a Daily Routine
Sticking to some semblance of a daily routine can give you peace of mind. It can help you teach on a prescribed schedule, limiting the amount of mental work you have to put into a homeschool day. Your daily routine doesn't have to look a certain way to be "right" – do what works best for your family. As long as you try to stay on task each day, you'll feel the stress ease away.
Plan Educational Movie Days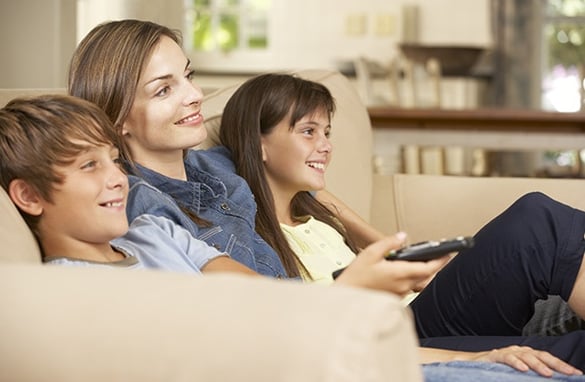 Kids love movie days and parents love content that teaches a lesson. With homeschool curriculum help from PureFlix.com, you can reduce the stress of homeschooling by planning one or more educational movie days. PureFlix.com offers thousands of educational videos about God, art, science, history, the government, and more. A membership can be the perfect way to fill your lesson plans without adding stress.
Download Weekly Online Quizzes from PureFlix.com
One of the many offers on PureFlix.com that can help homeschoolers is an educational quiz series. A family favorite is "Drive Thru History: American History Quiz Series." Your child(ren) can learn about the history of the nation, while you sit back and relax. This content comes with four online quizzes for a full month of history education, as well as discussion questions and an American History Certificate. It's a great introduction for all ages!
Sign Up for Weekly Homeschool Emails
Homeschooling is a serious time commitment and parents are extremely busy juggling homemaking, hobbies, and other tasks outside of the classroom. An easy way to make your homeschool days more fun and rewarding for the whole family is to sign up for this email series. You'll receive four weekly homeschooling emails to enhance your child's education. Each email highlights a new topic, with entertaining movies or shows to supplement the lesson.
Declutter the Classroom
If you're like most parents (and teachers), clutter can drive you crazy. Trying to teach a lesson while stepping over toys and working on tables without a single, clear surface is a recipe for stress. Try to eliminate clutter and keep your teaching area as simple as possible. Incorporating a daily cleanup time for your kids works great! When your study area is neat, clean, and organized, you and your child(ren) can find focus on learning.
Share the Burden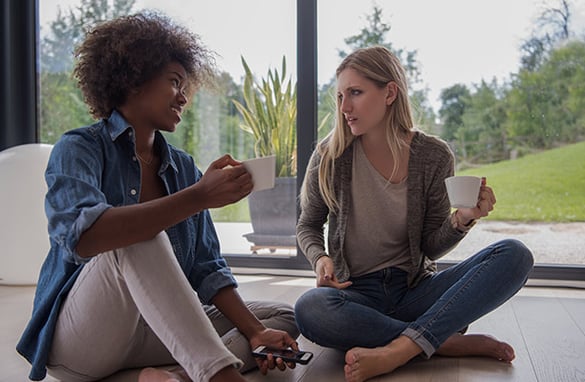 Don't deal with your stress, concerns, or worries alone. Talk to someone about your struggles with homeschooling, whether it's your spouse, a friend, fellow mom, or a parent in a co-op. God doesn't want you to carry a heavy burden alone. Share what's weighing you down. Someone else's perspective may provide clarity during a trying time.
Take Time for Private Prayer
Sometimes all you need for a bit of relaxation on homeschool days is a moment with God. You know the drill – you're lucky to get five minutes to yourself on homeschool days between teaching, household chores, and lesson planning. No matter how busy your day gets, take a few minutes to reflect in private prayer. Even with limited time, there are ways to make prayer time count. A quick moment with God can help you combat homeschool stress.
What are your favorite ways to stay stress-free with a busy homeschooling schedule?