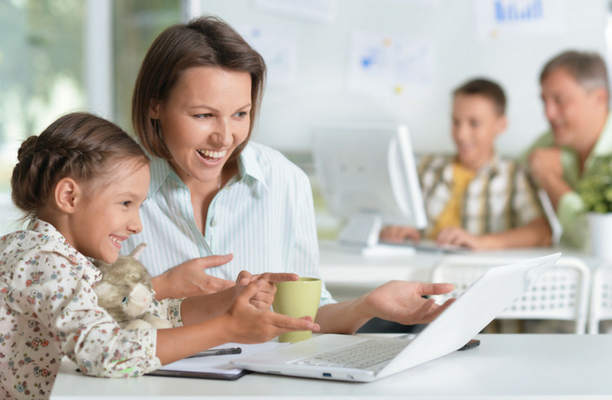 As the new year begins, there is always hope for a fresh start. Homeschool moms feel the tug to make the second half of the year better than the first half, at least in my case. With so many new ideas floating around, new classes the kids can take, or even new ways to improve the running of our household, I consistently think that January 1 is where it all starts. This year, though, I have taken a back seat to the goal setting and decided that I am going to go with some new resolutions.
Here are 7 resolutions I, as a homeschool mom, will be making in 2017:
1. Look Ahead, Not Behind
I tend to focus on what we didn't learn each day instead of what we did learn. This is a big issue for me, as I believe that I am squelching the idea that learning is fun. I want my children to be lifelong learners, but that will not happen if I continue to harp on what we didn't get around to, or that algebra class is a must. So I am going to resolve to look ahead and focus on what we do learn and not flip out when we veer off course.
2. Embrace Each Individual Child
Even after all these years as a homeschool mom, I still have a tendency to forget that ALL my children are different. What works or worked for one does not mean that it will work for another. My oldest son picked up everything I offered very quickly, at a young age. My daughter, on the other hand, is an auditory learner, and she does not process things as well sometimes. She needs me to help her learn as God intended her to learn, not the way I think she should learn. I will strive to make this more of a priority in our homeschool.
Resource: Free Homeschool Parent Resources
3. Go With What Works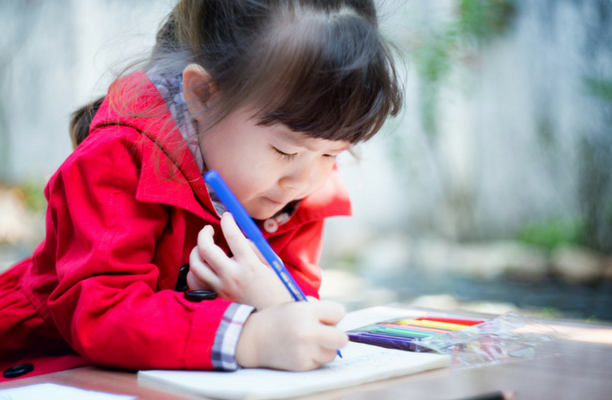 Similar to the previous resolution, this one is so important and one that I often forget. Going back to the fact that each child learns differently, just because the product I absolutely love (and may have spent a lot of money on) is working with one of the children does not necessarily mean it will work for another. I have spent money on certain products that one child loves and uses without complaint but produces tears in another child when I even suggest the name. I have had to go to my husband and explain that after spending said money I have come to realize that it just isn't working for my child as I had hoped. This is hard to do, but I am so glad that as a family we have deemed that learning should not involve tears.
Read Also: Kids and Tech Time: How Much is Too Much?
4. Take More Field Trips & Read More Books
I know that these are two different things, but in my mind, they are actually both lumped into the "fun" category. I am embarrassed to admit that this resolution comes up every year. I try to make this happen more frequently in our homeschool, but deep down I am afraid I am just not the "fun" mom my children wish they had. That being said, I would LOVE to be able to make more time to get out of the house and explore the local area. School does not have to happen only at home! But . . . on some occasions, I would love to just be able to sit and read a good book aloud to my children. We can bring adventure into our home via a good old-fashioned book. So, I vow to make more time so these two things can become more of priority in our homeschool.
Read Also: Christian Movies Inspired by Your Favorite Books
5. Pray and Trust
This is a must. I am simply not equipped to homeschool my children unless I have the correct equipment. That means I must take time to pray each day for myself, my children, my husband, and my home. If I do not, there is no way anyone is going to do much learning if all we are doing is fussing at one another. So, I am determined to implement MORE time to praying and seeking God in this journey that we are on as a family. Then I must trust that God knows each detail and that I do not have to carry them out all by myself. He is able when I am not.
Read Also: 5 Reasons to Sing When You Pray
6. Relax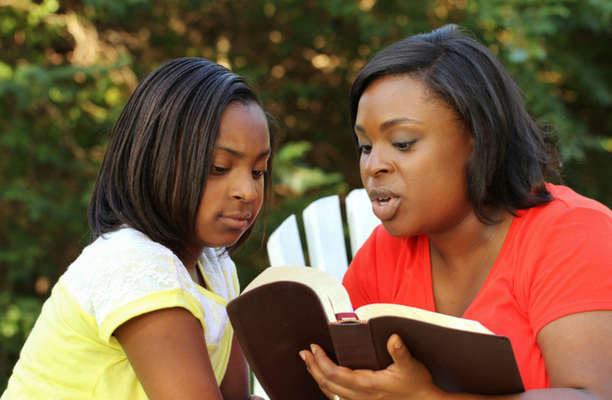 Take deep breaths moms. This homeschool journey is a hard one sometimes. I get it. So, this resolution is all about stepping back and letting God handle more so that I can catch a breather more often. This is one of those resolutions that usually disappears before the sun can set on day one, but not this year. As I find more time to pray and trust, then I will find more time to relax and know that God is in complete control. Will I lose it somedays? Sure. But I will be confident in the fact that "nothing is impossible for God." I will learn to relax and enjoy life more.
Read Also: 7 Money-Saving Homeschool Hacks
7. Extend Grace
I know that even with ALL the resolutions I listed I will, beyond any doubt, blow it. It may be a few days before I blow it, but I know that I am as normal as any other mom, no matter if I homeschool or not. And since I know this about myself, I know how vital it is that I extend grace in the coming year—to myself, to my children, and to the fact that school didn't go as planned, that someone got sick, that the animals need an emergency vet visit, or whatever may come my way. Grace is what keeps me going today and what will keep me going as each new day dawns. God extends grace and mercy my direction every single morning, and I am so grateful that He still loves me enough to continue this for me . . . when I know that I am so undeserving. And yet, that is why He is who He is and why I am who He has called me to be.
Moms, let us resolve to take one day at a time this year. Homeschooling is hard enough; let us not carry a burden heavier than God intends for us to carry. Make a list, whether it be a short one or a long one, of resolutions for the new year. Did you end the year better than you started? If not, make the new year a time to exceed expectations!
PureFlix.com has partnered with The Old Schoolhouse to provide families like yours free homeschooling resources with just a few clicks.