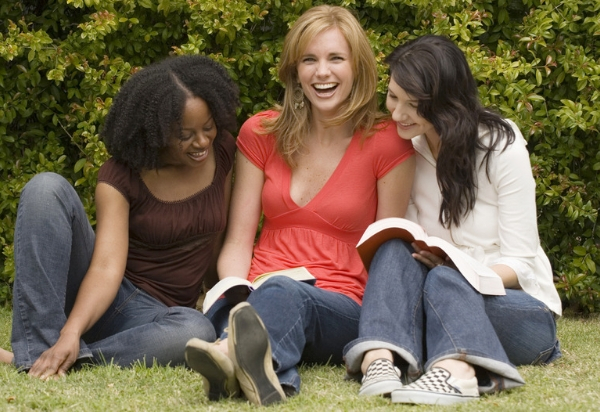 College is all about personal discovery and educating yourself to take on life's new challenges, but it can be difficult being a Christian in college when the stereotypical, secular pressures surround you.
Luckily, there are many Bible verses about keeping faith, and plenty of "keep-the-faith" quotes that you can take from scripture to help you be a Christian in college. In addition to these helpful guides, there are some pointed steps you can take to minimize the impact of outside influences and to grow your faith during the college years:
Study Powerful Keep the Faith Quotes
"Do not conform to the pattern of this world, but be transformed by the renewing of your mind. Then you will be able to test and approve what God's will is—his good, pleasing and perfect will." - Romans 12:2 (NIV)
A key to being a Christian in college is to set aside daily time for prayer and reflection. Powerful Christian quotes and scriptures hold the power to keep us learning about Christ.
READ ALSO: 20 Bible Verses About Strength: God's Word on Faith in Hard Times
So, seek out keep-the-faith quotes and even consider memorizing a keep-the-faith Bible verse every week. Scripture is the best weapon against getting spiritually off track in college. Make intentional time every morning and/or evening to crack open your Bible and read.
The Scriptures tells us in 2 Timothy 3:16-17 (NIV) that "All Scripture is God-breathed and is useful for teaching, rebuking, correcting and training in righteousness, so that the servant of God may be thoroughly equipped for every good work." Read 2 Timothy 3 on Biblica.
Also consider watching "A Matter Of Faith," a movie on Pure Flix about a student who is influenced by a popular Biology professor who teaches evolution is the answer to the origins of life.
DOWNLOAD: GET YOUR FREE 'FEARLESS FAITH MOVIE GUIDE' RIGHT NOW TO BUILD A STRONGER FAITH
The Power of Prayer for College Students
"Examine yourselves to see whether you are in the faith; test yourselves. Do you not realize that Christ Jesus is in you — unless, of course, you fail the test?" - 2 Corinthians 13:5 (NIV)
The true power of prayer for college students cannot be minimized. In addition to scripture reading, it's important to set aside time to talk to God — to take concerns, praise, gratitude and struggles to the Lord.
Bible verses about keeping faith point to the importance of prayer in guiding and sustaining us. This is why prayer for college students is so essential. Consider reading a keep-the-faith Bible verse, and then praying over its impact on your life.
You can also watch a Pure Flix series on being a Christian in college called "The Warrior Class." The series offers insight and inspiration on how to maintain your faith during the formative college years.
READ ALSO: 25 Encouraging Morning Prayers to Begin Your Day
Seek Other Believers on Campus
"Do not be misled: 'Bad company corrupts good character.'" - 1 Corinthians 15:33 (NIV)
In addition to reading and pondering keep-the-faith quotes and scriptures, be sure to also spend some time looking for fellowship on campus.
Seek Bible study groups and other Christian gatherings, as these are excellent ways to keep your faith going strong in a chaotic college culture. One prayer for college students — something you can ask others to pray for on your behalf — is that you find like-minded believers whom you can trust and help one another grow in your faith. Being a Christian in college is easier with a support system that holds to the same convictions and beliefs as you.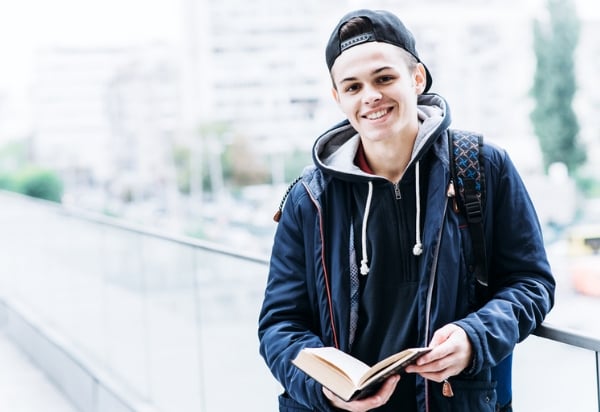 Don't Compromise on Your Convictions
"Have I not commanded you? Be strong and courageous. Do not be afraid; do not be discouraged, for the Lord your God will be with you wherever you go." - Joshua 1:9 (NIV)
Another important prayer for college students is to ask God to keep you strong when it comes to not compromising your convictions. Bible verses about keeping the faith make it clear that Christians are to be strong and courageous.
READ ALSO: 'Jesus Is My Answer To Evil': Actor Takes Bold Stand For Christ
This can be challenging in a college environment that oftentimes values counter-Christian beliefs and actions. This is why Bible reading, prayer, and fellowship are so essential. Make a decision to read and memorize a keep-the-faith Bible verse each week — something that can help you focus on the importance of staying strong and rooting your faith in the Lord.
Standing by your convictions is an important theme in the popular Pure Flix movie "God's Not Dead" - a film about an atheist college professor is challenged by a new student who believes that God exists.
Prayer for College Students: Find an Accountability Partner
"Consider it pure joy, my brothers and sisters, whenever you face trials of many kinds, because you know that the testing of your faith produces perseverance. Let perseverance finish its work so that you may be mature and complete, not lacking anything." - James 1:2-4 (NIV)
James 1:2-4 tells us about the power of perseverance and overcoming trials. College can be an amazing time of learning, but it can also be spiritually challenging. So, when we look at Bible verses about keeping the faith it's important to find others facing a similar circumstance.
Consider finding an accountability partner — another Christian on campus you can talk to about your victories, struggles and needs. This is a person who can help keep you accountable while helping you persevere. You can also do the same for this friend in the faith.
An accountability partner can be someone who studies Bible verses about keeping faith with you and who also prays alongside you each and every week.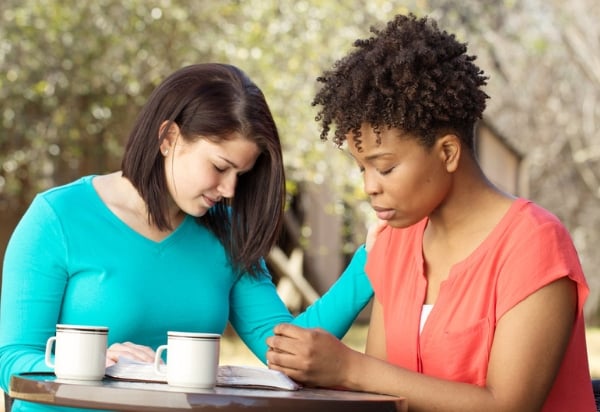 Read Devotionals and Podcasts
"Finally, brothers and sisters, whatever is true, whatever is noble, whatever is right, whatever is pure, whatever is lovely, whatever is admirable—if anything is excellent or praiseworthy—think about such things." - Philippians 4:8 (NIV)
In addition to reading keep the faith-quotes, Bible verses about keeping faith and engaging in prayer, you should also consider picking devotionals and Christian podcasts that will help you learn and grow in your faith.
READ ALSO: 5 Powerful Gospel Truths From Popular Christian Singers
There are many options to choose from. One important note is to consider the entertainment — TV, movies and music — you're consuming. What we put into our hearts and minds impacts how we think and feel about the world around us.
Finding solid Christian content is helpful when it comes to keeping your faith strong. You can watch thousands of movies and TV shows right now on PureFlix.
You can watch shows and movies about keeping the faith like"The Golden Voices" and "This Is Our Time." Plus, there are thousands of faith and family-friendly TV shows, movies, and original programs — all accessible with a free trial.