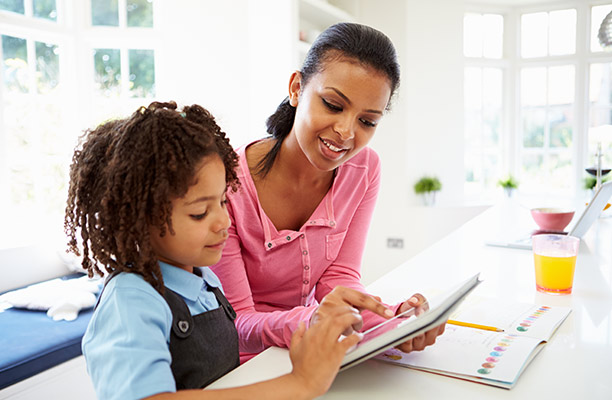 One of the best things about homeschooling is getting to be with your kids all day. It's also one of the toughest challenges faced by homeschool parents. Kids can be noisy, disorganized and hard to settle down. Parents who send their children away to school let teachers motivate them to achieve their academic best, but homeschool parents have to do it themselves. Cafeteria workers put together school lunches, but homeschool parents have that full-time job as well. Here are a few tips, or "Mom Hacks" that may make things easier.
Divide and Conquer
School classrooms often use "centers" to break students into small groups for focused instruction or to give students small-group access to limited resources. Homeschooling parents also find success using a similar model for a portion of the school day.
Consider providing instruction in one room or area where each child has your undivided attention. Independent practice can take place in another area. Place fun review materials for a lesson you've already taught in a third location. Incorporate an area for online study, such as reading fluency practice or online piano lessons.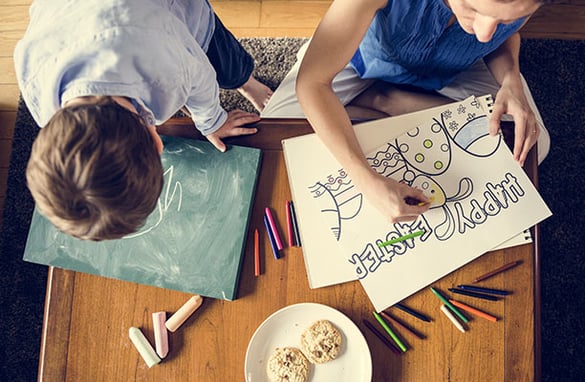 Combine Subjects
If you're studying American history with your second grader, and state history with your fourth grader, it's OK to teach both at the same time. Teach the state history lesson then segue into how it fits into a larger context to impact the nation's development. Your older child gets a review of what they may have forgotten, and when your second grader encounters that material later, they will already have extensive background knowledge.
Math and science often go hand in hand. Use natural items to teach symmetry, shape, reflection, and structure. Teach grids and charts while recording scientific observations.
Read Also: 5 Great Christian Homeschooling Resources
Delegate to Reinforce Learning
Older children can reteach concepts they've learned to your younger ones. Give older siblings a chance to show off what they know. Ask them to help come up with ideas for science projects or check simple math computations to simultaneously offer help and review skills.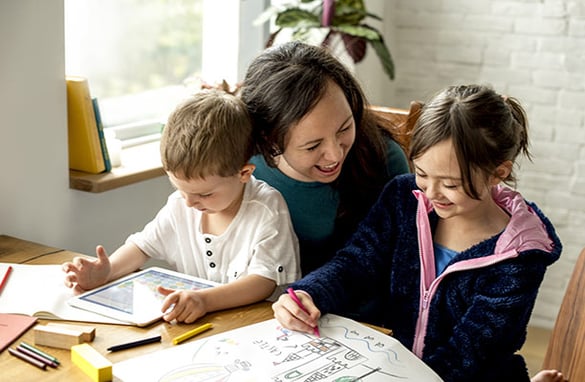 Take Learning Breaks
Sometimes everyone gets tired of concentrating indoors. If you feel frustrated, your kids probably do, too. Make a list of local destinations that can reinforce what you're teaching this semester and take field trips to keep learning fun.
Even small outings can reinforce learning. Here are some examples:
Allow your children to calculate the price per ounce at the grocery store to find the best value, or to evaluate nutritional data of different products.
See what traits other children have inherited from their parents at the park.
Drive around and see how the trees change with the seasons.
Provide children with a map and see who can find license plates from the most places.
Read Also: 7 Money-Saving Homeschool Hacks
Learn While Cooking
Kids seem to always be hungry, so use cooking time to teach academic concepts. Recipes are examples of procedural text, and the reading level is usually accessible to kids in second grade and higher. When you bake muffins, let children measure fractions to reinforce what you're teaching in math. Use fruit to create patterns and arrays. Washing up can be a lesson in simply finishing what you start.
Online resources help parents offer engaging content in a format kids love. Access PureFlix.com's educational content with your free one-month trial.