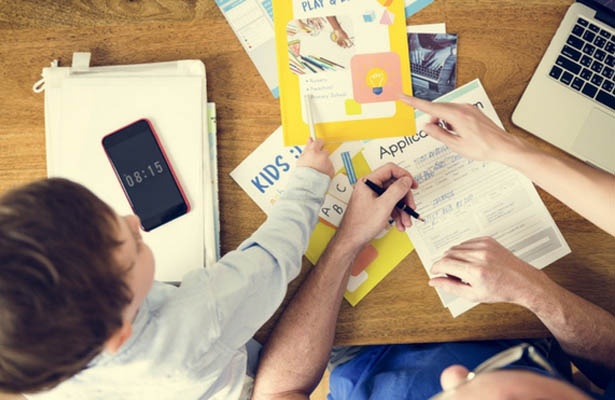 The beginning of the school year is a great time to reevaluate your remote learning or homeschool schedule and implement changes. And considering the ongoing chaos surrounding COVID-19, some changes might be essential.
No matter the season your family is in, keeping everything organized can be a challenge. That's why learning from other homeschool parents is so helpful. These five homeschool schedules are great examples of what has worked well for other families.
Before choosing one of these schedules to copy or modify, consider these 9 questions to help better identify your family's needs.
The Traditional Schedule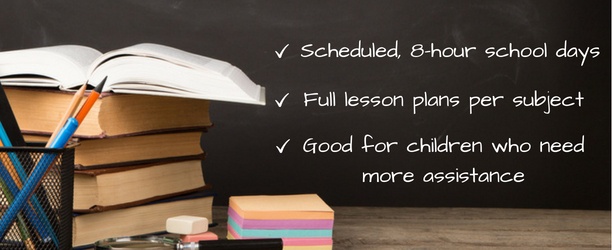 Some parents, especially those newer to homeschooling, prefer to schedule their days much like a traditional school would, with set hours and lesson plans. This structure can be helpful if your child has previously attended school, as it will feel familiar. It is also helpful for young children, who need more assistance with homework.
Much like a school classroom, with the traditional schedule, you should plan to start the day between 8 A.M. and 9 A.M. and continue throughout the day in a structured manner. This means you will likely spend 45 minutes to one hour per subject throughout the day.
Erica from Confessions of a Homeschooler lays out how her family schedules its day, right down to what subjects she teaches and when. In a remote school paradigm, you might find yourself following a similar structure.
The Supplemented Schedule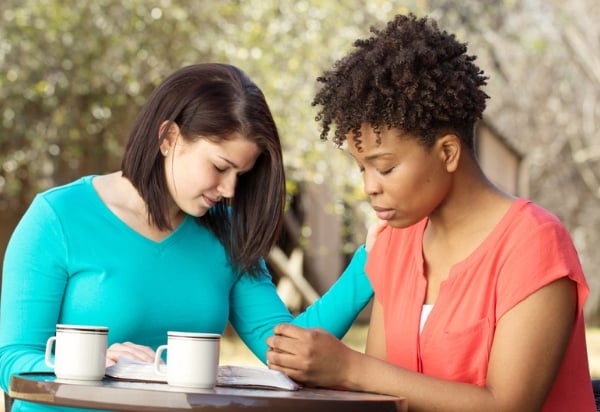 If you live in an area where you have access to homeschool co-ops (where parents share teaching responsibilities), you may want to schedule the rest of your schooling around these supplemental resources. This means some days may be spent solely working on co-op subjects, while others are spent working on other subjects.
Or perhaps your child is heavily involved in extracurricular activities, such as speech and debate or sports. These activities can be great educational opportunities, but may take up a lot of time and even travel.
This schedule also works if your child is taking any online classes or participating in any study groups. First consider the weekly commitments your child has, then structure the rest around those obligations.
For high schoolers, the supplemented schedule makes sense, as curriculum may get more complex and outside teaching is even more helpful. Some community colleges even allow homeschool students to attend classes, providing an opportunity to both supplement your curriculum and help your high schooler earn college credits.
The One-Hour Schedule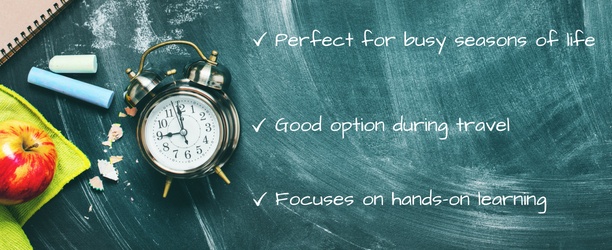 Homeschooling in one hour may sound crazy, but homeschool moms at Homeschool-Ideas.com insist this unique schedule is a great way to freshen up your homeschool lessons. These moms say, "Just because you aren't teaching them for several hours a day doesn't mean they aren't learning. Everyday life is informative enough, even without including all those fascinating projects that your child will get into when given the time and space to do so."
If packing your lessons into a super limited amount of time doesn't sound like a fit for you long-term, consider the benefits of using this method during a family vacation or during the holiday season when things get busy. One Homeschool Ideas mom shared how simple her one-hour schedule really is:
"I choose to cover six subjects for 10 minutes each - one quick hour of homeschooling, then on to other things. It may not sound like much, but you will be surprised about how much a regular 10 minutes of a subject adds up."
For more information on this homeschool schedule, check out "Can a One-Hour Homeschooling Schedule Be Effective?"
The Seasonal Schedule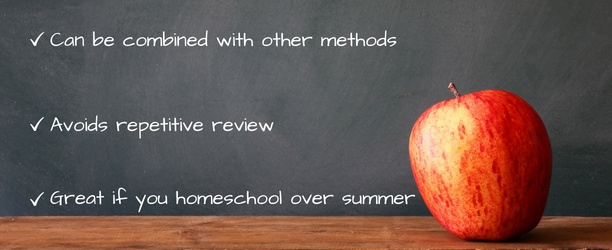 If your family participates in seasonal activities, this is a great way to schedule your year to change with the seasons. If you homeschool over the summer, you won't be starting your school year in the fall with review, but might instead skip ahead in your curriculum to avoid repetitive review. This is a common way homeschool students get ahead, and sometimes even skip full school grades without missing material.
Further, Jamie Martin at Simple Homeschool argues that learning opportunities naturally change throughout the seasons. For example, spring presents special opportunities to get hands-on learning with nature, and winter presents the opportunity for activities like skiing that the family may enjoy due to a flexible homeschool schedule.
A seasonal schedule might mean that you take a winter break instead of a summer break, or that you schedule weeks off between each season. Because this scheduling method focuses on a yearly schedule and not the day-to-day, you can combine it with another method to fully customize your family's homeschooling experience.
The Checklist Schedule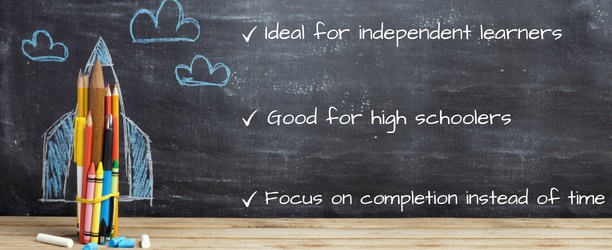 This is a great option if your child is a self-starter and likes to learn independently. Sometimes called "the un-schedule," it works best for older children who can follow a lesson plan or online curriculum.
Instead of scheduling the day based on chunks of time or subjects, start each day (or week) with a list of assignments. These can be schoolwork, but may also include chores or helping younger siblings with their work as well. Review the list with your student and set expectations. Then, let them make their schedule.
Depending on how flexible remote learning opportunities are this year, this could work in that paradigm as well.
The goal is to complete all the tasks by the end of the day or week, instead of focusing on time constraints or a strict schedule. This method is not only easier for the homeschool parent, but it teaches kids to avoid procrastination and learn important time management skills. This schedule is also ideal for children with lots of extra-curricular activities or families that enjoy lots of travel.
Have you used any of these homeschool schedule methods? Tell us about your experience in the comments below. And be sure to subscribe to Pure Flix Insider for more great lifestyle, faith, education and entertainment content. And for thousands of faith and family-friendly TV shows and movies — including supplemental homeschool documentaries and content — be sure to check out Pure Flix.