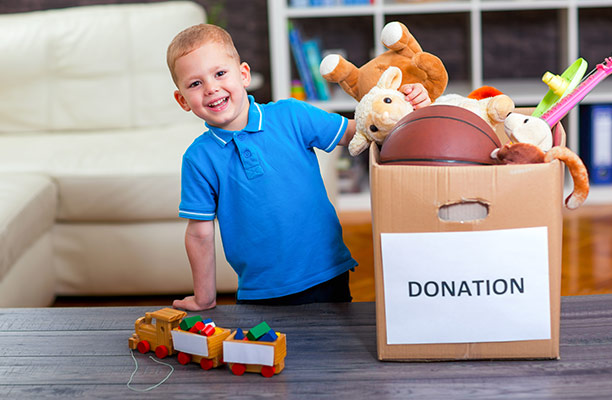 Charitable children are a joy to be around. Empathy makes kids more likeable, more attractive to future employers, and better leaders, according to psychologist and author Michele Borba. However, a giving spirit doesn't always come naturally. Parents can cultivate an attitude of unselfishness that leads to a lifetime of charitable service. Consider these tips for raising kids who know the value of giving.
Make Giving a Priority
Kids value what their parents do. If your family prioritizes academic achievement, your kids place a premium on doing well in school. If they see you spending a large amount of energy and effort to have more or better possessions than everyone else, they learn material things are a high priority.
Make a point of prioritizing charitableness. Talk about ways to care for others. When you see need in your community, talk about ways your family can make a difference. Take and post photos of your child when they do something to care for others.
Be a Role Model
If you make a lifestyle of giving, your children are more likely to do the same. Cook for sick friends and take them meals. Donate fans during hot summer months to help people without air conditioning. Volunteer at a local food bank, and take your kids with you. Explain tithing to your children, and show them how it works. Whether you tithe through an online system or in the offering plate, let your kids see you do it, and explain its importance.
Read also: 7 Times Tim Tebow Did the Unpopular and Inspired Us All
Design Routines to Promote Giving
Stick a box by the back door for clothes and other used items to donate. Designate a place for loose change that can be used when you hear of a person in need. Build family traditions around certain times of year. Choose an Angel Tree child at Christmas to shop for or buy back-to-school shoes or backpacks every year for someone in need. Encourage children to donate part of their allowance to the charity jar. Decide as a family how they money should be used and spend it together. Take photos to show how you spent the money and post them around the jar.
Use the News
When things happen in your community, it's distressing to hear how people close to you were impacted by tragedy. Find out how to help, then take the opportunity to reach out. If there's a fire or tornado, donate goods to help the family replace what was lost. After a flood, volunteer to work with clean-up efforts.
Read also: 5 Ways to Make the Most Out of Devotional Time with Your Child
Help Neighbors
Charitable children often can find ways to give that are close to home. If an elderly neighbor has trouble getting around, older children can offer to cut their grass. Smaller siblings can help pick up yard debris. Even the youngest children can help bake a cake to take to a friend who is sick or just had a baby.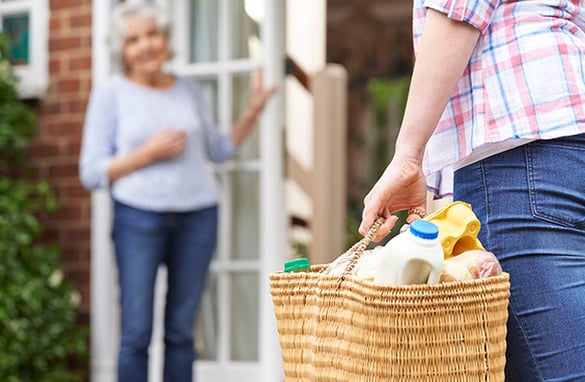 Give Instead of Get
Birthdays and holidays are often all about the presents. Make them a time to instill charitableness by donating to charity rather than accepting gifts. At birthday parties, ask guests to bring a book to donate or give to a animal shelter. During the holidays, encourage children to donate the cost of one of their presents to help a family in need.
PureFlix.com constantly seeks to find new ways to make a difference. We're pleased to announce that AMIKids and PureFlix.com are partnering together to invest in kids for a brighter future. Every child has potential, and we want to help them find it. To donate or to find out more, click here.