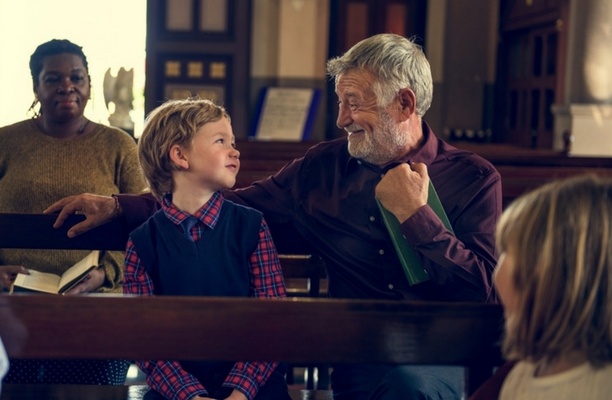 When you bring your kids to church each week, teach them about Jesus, and pray with them at home, do you ever wonder what impact it will have on their futures? Will your children turn out to be great adults? Will they be kind and generous and help the community? You don't have to wait until they are adults to see the benefits of religion on your children.
Children with religion in their lives have higher self-esteem and less anxiety according to W. Bradford Wilcox of Georgetown University's Religious Freedom Project. In addition, religious children were less likely to lie, cheat, and steal and had a lower risk of suicide, illegal drug use, and promiscuity. There is also a link between spirituality and happiness in children. Their lives have more meaning and hope which leads to a better sense of well-being.
Chances are, the benefits don't stop there. If spirituality is already a part of your parenting routine, pat yourself on the back. Religion in your life makes you a better parent. Religious parents are more likely to spend time with their children, eat meals together with their kids, and work together on chores.
It's never too late to bring religion into your home. PureFlix.com has thousands of inspirational movies, TV series, and documentaries that teach religious values and bring a sense of peace and hope into your life. Why not start early by teaching your children the Bible stories through Veggie Tales, Friends and Heroes, Animated Stories From the Old Testament, or many other choices for kids on PureFlix.com.
Watch for free with a trial at
PureFlix.com
.