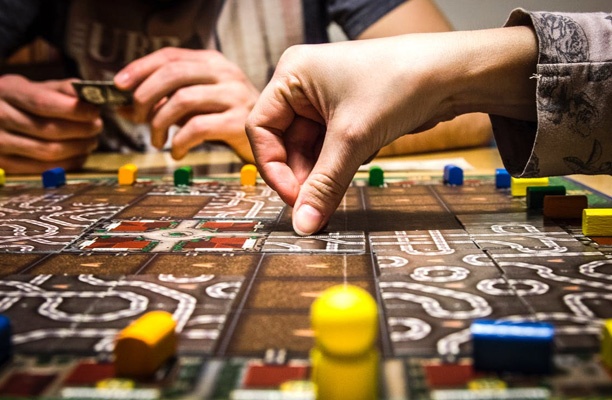 It's family game night, and everyone is tired of Uno and Go Fish. Bring your family together and keep your thoughts on things above with these inspiring board games.
Bibleopoly
Your Monopoly set is getting worn out, and, let's face it, the focus on obtaining wealth isn't the most Christian ideal. Replace it with one of the most popular Christian board games ever. The object isn't to be the richest player with the most stuff. Instead, be the first player to build a church in Bible cities. Unlike Monopoly, cooperation gets you where you want to go, and it's assisting other players that pays off during this game. Up to six people ages 8 and older can play. The game takes about 60 minutes.
Life of Christ
This beautifully illustrated trivia game is based on the life of Christ. Players answer multiple-choice questions to advance around the board. Two to four people can play the game in about an hour. The game is enjoyed by ages 9 and up.
Learn more about Life of Christ →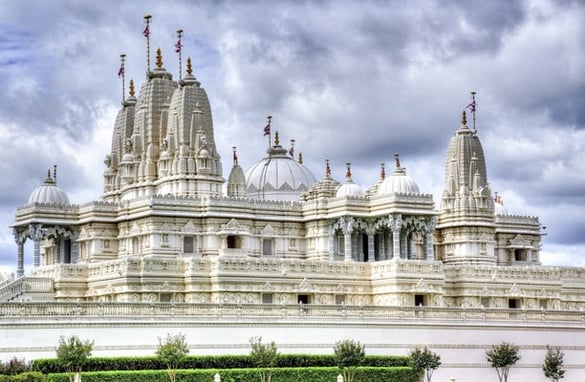 Solomon's Temple
This board game depicts the Old City of Jerusalem. Two players compete to be the first to complete Solomon's temple while redirecting Israelites back to God and defending against Babylonian attacks. Average time to play is about an hour, and the game is recommended for players 7 and up.
BibleMan
BibleMan and his friends are on an adventure that rivals any written by Marvel or DC. Players choose their hero, race to rescue friends in danger, and deliver them back to the town church. The game is for 2 – 4 players and takes about 30 minutes to play, so it's an ideal option for kids with shorter attention spans.
Left Behind: The Movie Board Game
If you loved the movie "Left Behind", get your whole family involved in this board game set on both sides of the Rapture. Choose between good and evil and defeat Carpathia as you cooperate with other players to form the Tribulation Force. Two to six players can play, but it's likely better for tweens and teens than your younger crowd.
Learn more about Left Behind: The Movie Board Game →
The American Bible Challenge Board Game
Play the game from the popular TV show in your living room. Come up with a team name, answer trivia questions, spell biblical words, and organize books of the Bible. This game has over 1,000 questions and multiple levels of play for hours of family fun.
Learn more about The American Bible Challenge Board Game →
Veggietales: Don't Sink in the Sink
Even some of the youngest family members can participate in this colorful board game. Join Bob, Larry, and his friends as they race across a sink of dishes. Build memory skills and share laughs as you help your veggie friends in this zany race. This game is for two to four players and will be most enjoyed by ages four to ten.
Learn more about Veggietales: Don't Sink in the Sink →
When you connect joy with family time, the bonds you build become unbreakable. Encouraging spiritual growth helps children learn than faith can also be fun. Playing board games together is just one way spend positive, uplifting family time. Building a strong family requires intentional focus and thoughtful planning. For more ideas see How to do a Family Night Right.